The defeat of English soccer club Arsenal at the feet of Bayern Munich in the round of 16 of the UEFA Champions League Thursday was too much for fans to bear.
Arsenal midfielder Mesut Ozil's weak penalty kick was easily blocked by Munich goalkeeper, Manuel Neurer. That left Arsenal fans wondering: Did Neuer know something?
According to reports on Yahoo, The Sun, and the Spanish blog Tiro Libre, Ozil's goal was blocked because of how intimately familiar Neurer was with the English midfielder's kicks.
All three news organizations used an old photo of the two players posing for a photo in Germany during the early 1990s when they supposedly played together on a youth team. In the photo, Neurer is kneeling on the left, in the dark soccer wear, with Ozil next to him.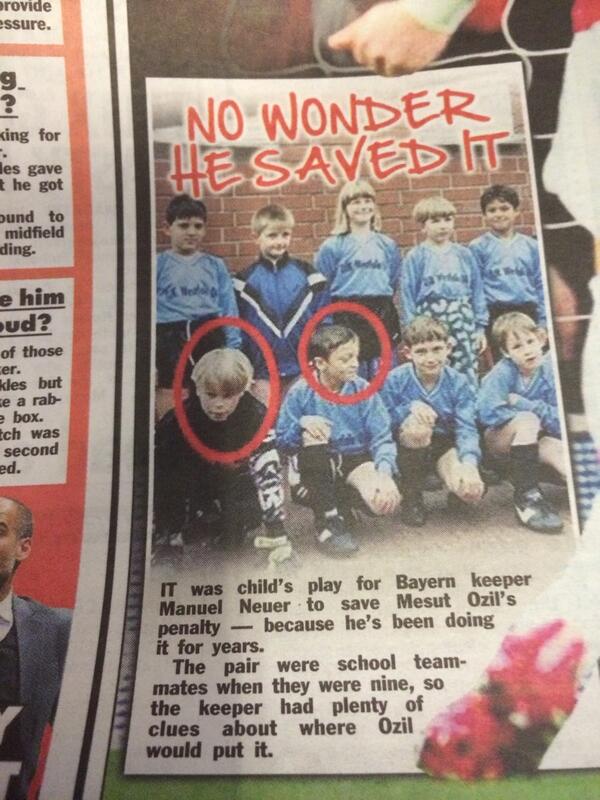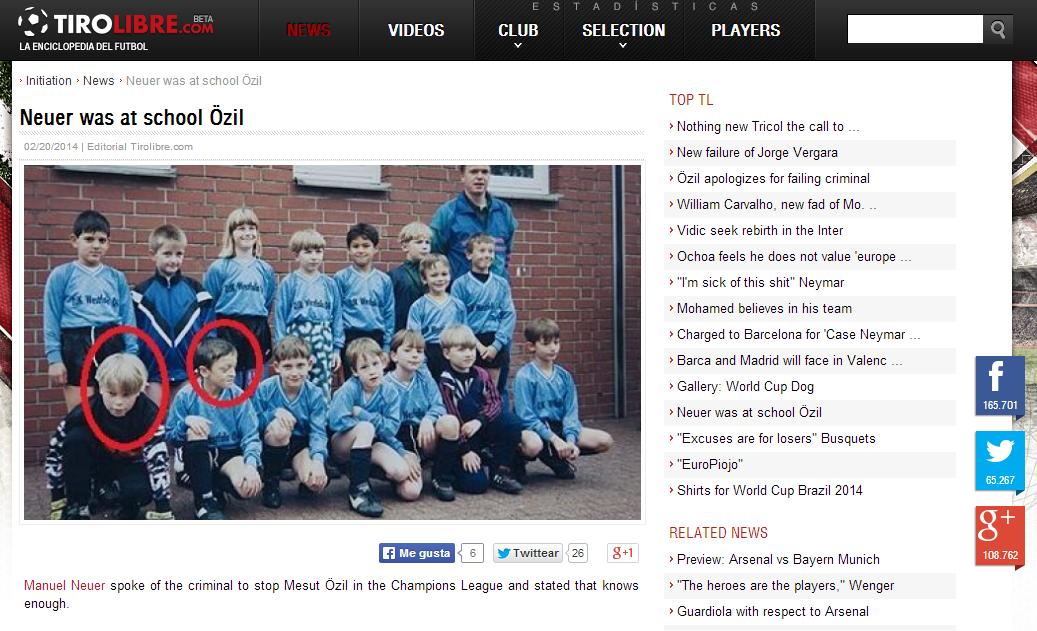 "There is a fair chance Neuer, 27, was saving a few of the Arsenal attacking midfielder's efforts when the pair played in a youth side back in Germany," Yahoo reported. "There is also a fair chance Ozil-two years younger at 25-walloped the ball harder back then than his miserable attempt at goal from the spot that contributed to Arsenal's crushing 2-0 defeat to the European champions."
The photo also spread to Facebook where it was liked more than 7,000 times on the page Soccer Memes.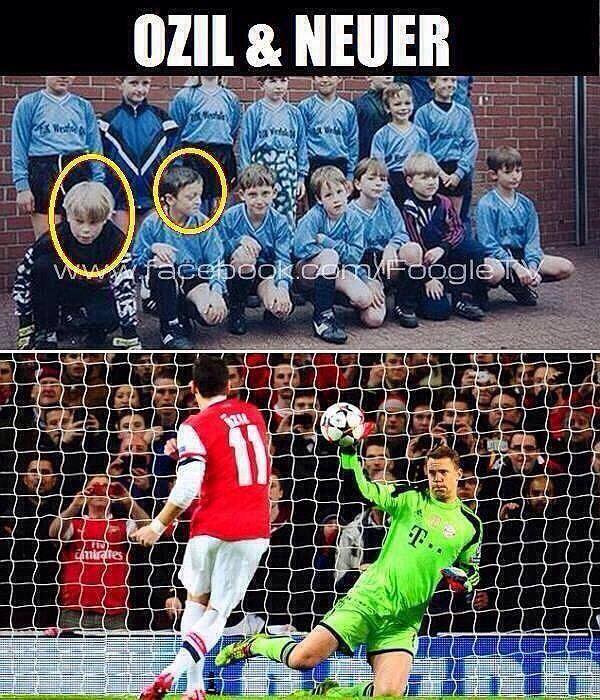 What Yahoo, Tiro Libre, and Soccer Memes didn't realize that the boy kneeling next to Ozil wasn't Neuer. That was a lie was tossed out by Reddit user vikistormborn who simply circled both boys in the photo featured in a September Telegraph feature on Ozil's journey to Arsenal.
"I was watching the game and I overheard the commentator saying Ozil and Neuer have known each other for a long time," vikistormborn commented. "So i simply Googled 'Mesut Ozil childhood' and this article from the Telegraph came up. That's where i got the picture from. I simply circled the other biggest looking guy in the picture and tweeted that it was Neuer."
Vikistormborn tweeted the photo and their fake relationship, and the new organizations apparently fell for for it. His message was retweeted 152 times.
. @MesutOzil1088 and @Manuel_Neuer have known each other for quite some time. #UCL #AFC #FCB pic.twitter.com/b6y1HrvVrB

— Football GIFs (@Football_GIF) February 19, 2014
In January 2012 another soccer fan on Reddit fooled the press after he made a fake picture of an Atletico Madrid jersey, and which was in turn widely circulated in Spanish media.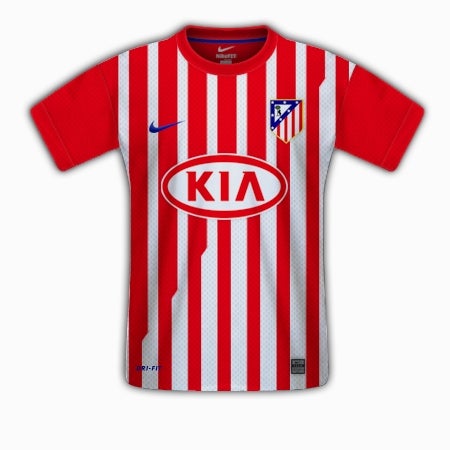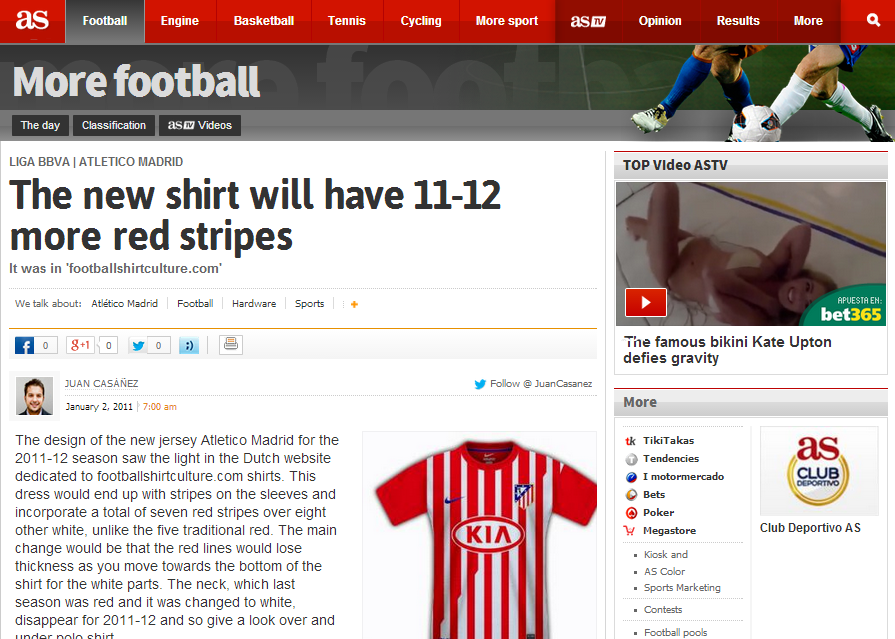 Photo via Reddit