Take heed: Even Subway lies about its size.
An annoyed Subway customer posted a picture of a supposedly 12-inch hoagie that doesn't quite measure up. 
Matt Corby of Australia posted the alarming picture on Subway's Facebook page, writing, "subway pls respond."
It garnered more than 9,000 likes, several hundred comments, and dozens of copycats—but not a single response from Subway.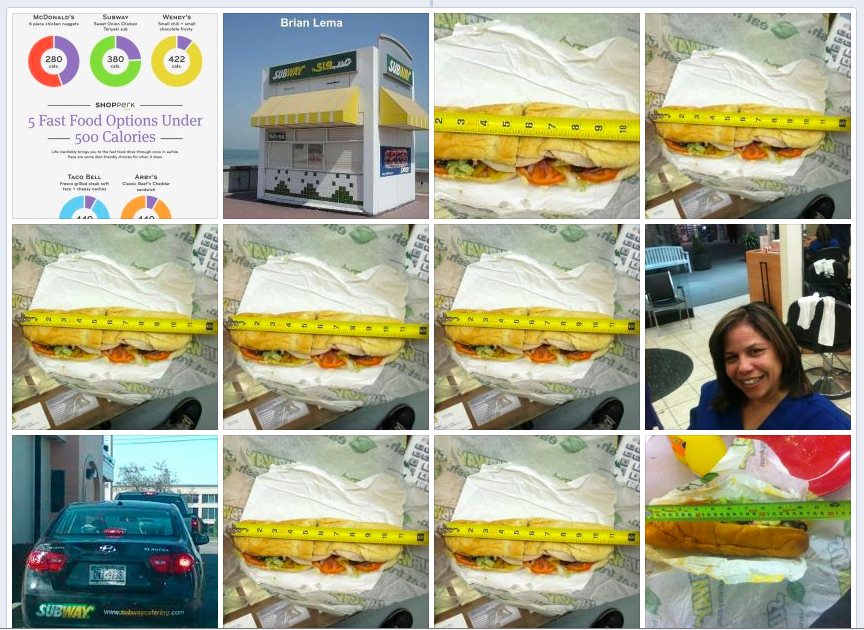 Commenters responded with an influx of expected double entendres. "We promise 12 inches when we know it is always shorter than that," quipped male-sandwich-eater spokesman Barry Scott.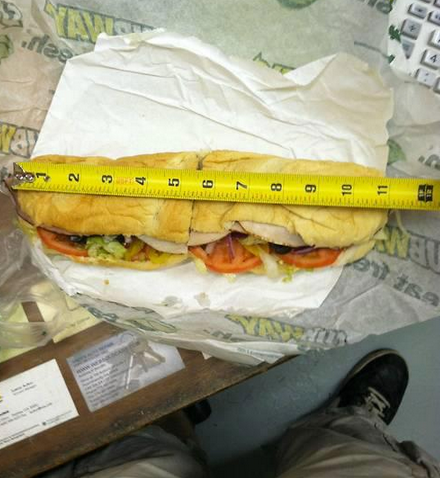 But others said there was a logical reason why Subway's sandwich fails to extend to a full foot. Commenter and Subway employee Danny Gannon said to blame the store's sandwich artists—they didn't let the bread rise properly. (Sure.) 
"… it's just that the staff that have baked this bread have not proofed it long enough," wrote Gannon, adding that the bread shrinks as the day progresses. Or maybe it was cold. Who knows.
Subway's foot-long sandwiches were a target back in August, when pranksters flooded the chain's Facebook page with crudely drawn anime-porn characters chowing down on, uh, Subway hoagies.
The pictures were eventually removed for being a "direct violation" of its rules.
Chalk this case up to an erect violation, I guess.
Photo via Matt Corby/Facebook