Warning: This newsletter contains spoilers for Enlightened. Catch up here with Streaming TV Party's previous newsletters—and sign up to receive the best of the internet straight to your inbox.
---
STREAMING TV PARTY
'I'm not used to things going my way'
This week's Enlightened watch made me think about how, even though it aired in 2011, office culture is still—and during the pandemic, even more so—about measuring and surveilling the worker. As Omar explains to Amy, there's an "electronic leash" on Abaddon employees.
In the 2010s, "content creator" was applied to a swath of media and tech jobs, but many in the generation that entered the workforce around the time Enlightened aired are now feeling the burnout—if they still have a job at all.
Then there's the rub. In "Lonely Ghosts," once again directed by Jonathan Demme, Tyler's shoulder rub was a crushingly effective reminder of the boundaries of office culture. Dougie's crass behavior at the club (and his toxic response to being called out) being manifest in Amy's nightmare about work and life being one big inescapable room is all too real. "You cockblocked him" is presented as a punishable offense.
Is Dougie a "fucking fascist mastermind," or just a guy who got lucky? We still don't know anything about his past, but Amy spends much of these two episodes masterminding, too. She's so focused on not losing her job—which she doesn't do well—and getting people on her side that she doesn't quite realize she's made some change by calling out Dougie's behavior.
My one major gripe so far: Why do we have to keep seeing Amy and Krista trying to be friends? It's obvious Krista's not a good friend and isn't interested in being one, illustrated by the faces she constantly makes at Amy. But I understand that after a certain age, it also gets harder to make new friends. Maybe we'll get to see Amy make a new one?
---
SPONSORED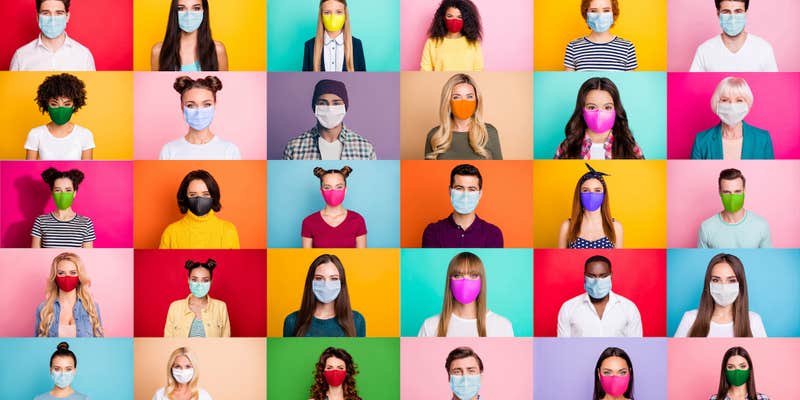 There are a million masks to choose from these days. Sure, yours might be stylish––but it is really protecting you from COVID-19? Find out how safe you really are with our comprehensive mask guide.
You can also use code DAILYDOT to get 20% off a pack of America-made, FDA-registered surgical masks from Armbrust American. Read more.
---
Is this good for the company?
Enlightened finally starts pulling threads from earlier in the season: Cogentiva is spying on employees and using efficiency reports to fire or punish them. It's also revealed that Dougie helped create the software that surveils workers, which makes HR's admission that he's being kept on for his "special skills" even more ominous.
"Comrades Unite!" is Amy in manic mode, which isn't really a fun experience, especially since she seems to be regressing into manipulative Amy. But it sets the stage for the last two episodes of the season. Considering the finale is called "Burn It Down," it will be interesting to see if Amy is alone in this action, or joined by her comrades. She's at least gotten Connie on her side.
There's some history to the song that opens and closes the episode, Woody Guthrie's "Union Maid." It was written in 1940 after an alleged request for a union song from a woman's perspective, though the verses have been rewritten throughout the decades. Does this point to an upcoming organizing effort on Amy's part?
It's also helpful to remember what was happening at the time: Enlightened debuted in October 2011, a month after the Occupy movement started. The show was canceled in March 2013, just months before Edward Snowden revealed the true scope of American surveillance.
---
RECOMMENDED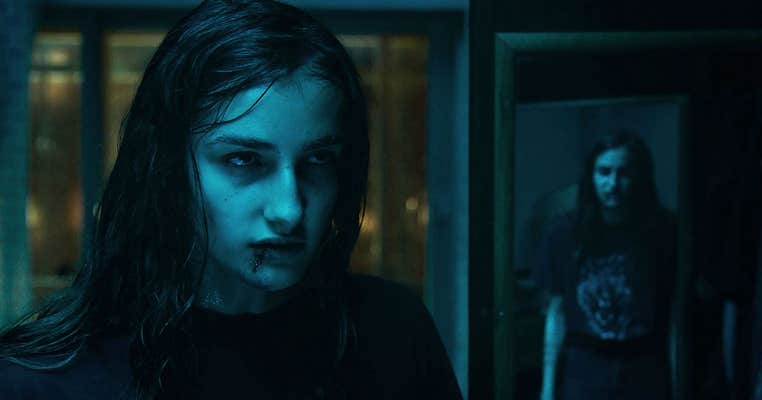 If you love the idea of cramming your month full of scares, let us save you the trouble of scrolling your library until your eyeballs fall out. We'll recommend an excellent film that fits the bill in every edition of the Internet Insider this month, so grab your popcorn, dim the lights, and stay tuned. Today's recommendation, now streaming on Netflix:
Verónica (2017): Loosely based on a true life incident where a teenager died after using a Ouija board, Verónica is about a Spanish family that decides to flirt with dark forces in hopes of contacting their dead relatives. Fifteen-year-old Verónica starts experiencing terrifying phenomena and wants to protect her siblings from whatever it is she's summoned. Called "the scariest film on Netflix" by many reviewers, this dark tale is executed so well you simply must watch it. —Colette Bennett, ecommerce editor
---
Watching 'Enlightened' in the WFH era
This week's watch is about work, but it's also about loneliness. Are we more lonely now that so many of us work remotely? Or are we benefiting from not being in potentially toxic workplaces?
My boyfriend and I both work from home for the foreseeable future. Though he has a separate room to work in, I often still hear his prompt: "Customer support, how can we help you?" I recently heard him answer by accidentally (I think) saying, "Customer support, can you help me?"
We're seeing a new wave of worker burnout, one we might not completely grasp now, in the middle of a pandemic that's only contributing to declining mental health. This extended look into partners' or roommates' work experiences over the last seven months offers some insight into how we dissociate from or compartmentalize the work that takes up so much of our day, and makes up so much of our identity that our default question when we meet someone new is, "What do you do?"
Amy finally has a way to answer that question, but she's also thankfully starting to realize the "American corporation" isn't her friend. It's not going to ask, "How can we help you?"
---
DISCUSSION QUESTIONS
Will Damon actually do something useful with Amy's research, or is he gonna be a dick about it?
Is anyone else wondering if we're getting a Louis episode?
For next week: Watch the last two episodes of season 1, "Consider Helen" and "Burn It Down."