On the spectrum of things you probably shouldn't do while in police custody, taking a picture of a cop on Snapchat and drawing penises on his face falls somewhere in between sparking up a J and asking the arresting officer what he's doing Saturday night. But that's exactly what one (brave? stupid? both?) British man did.
Last summer, 20-year-old Jordan Barrack was taken into police custody after he witnessed a brawl at a bar. While he was waiting to be questioned, he idly took a few pics of police constable Charles Harris. He then scrawled some neon erections over his head and next to his mouth before sharing the photo on Facebook and Snapchat. You can find the uncensored version here (via Vice).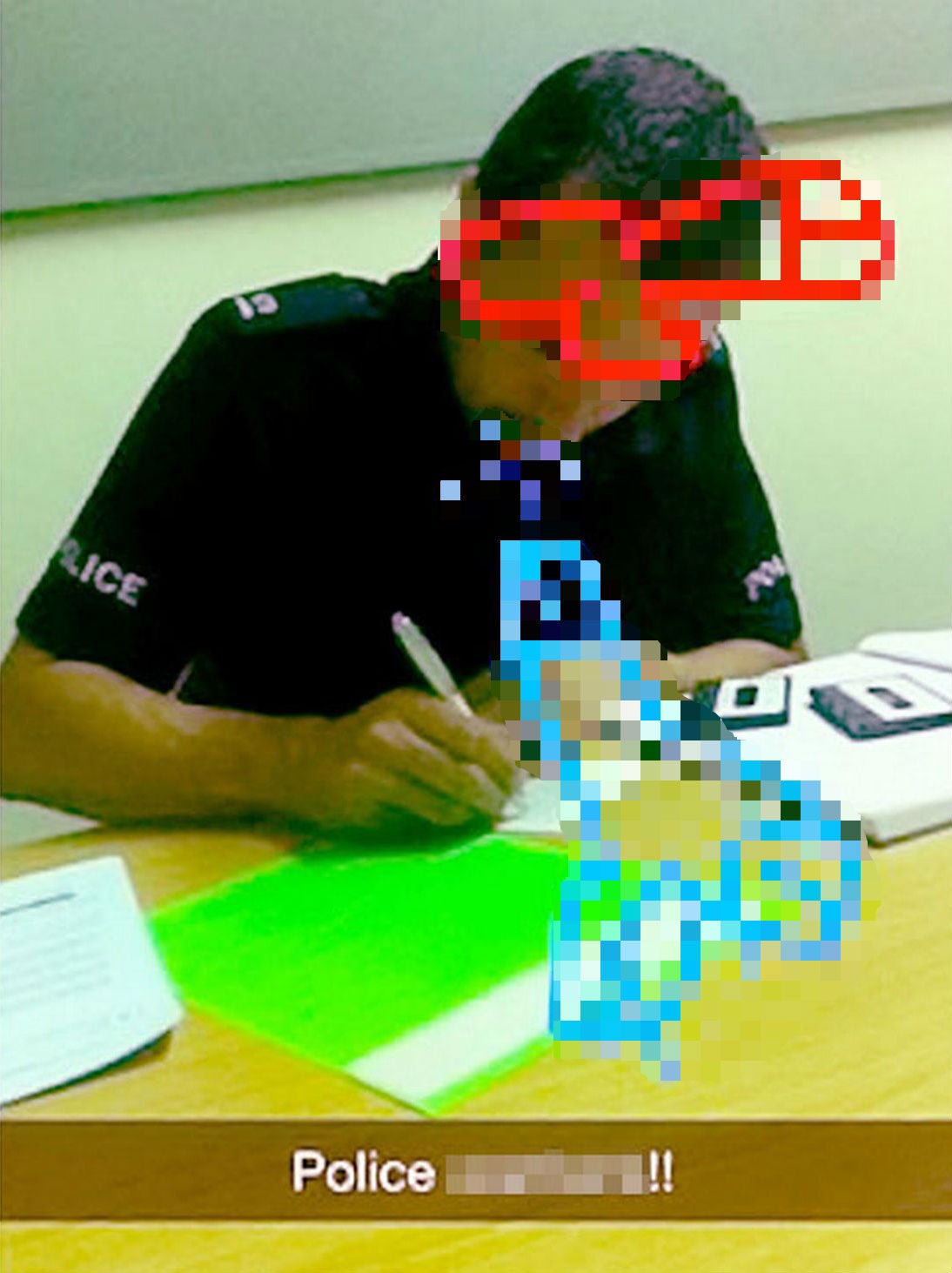 "[PC Charles] was writing things down, and I just sat there bored out of my head, so I got my phone out and thought I would be a bit cocky and did it," Barrack told the Lincolnshire Echo. Heh heh. He said "cocky." Heh heh.
Despite the obvious hilarity of Barrack's photo (penises are funny, cops are mean, so penises+mean cops=instant comedy gold), Police Constable Harris wasn't as amused. Unimpressed by Barrack's prodigious penis-drawing abilities, the police officers confiscated his phone and charged him with "posting a grossly offensive, obscene picture on a social media site."
Last week, Barrack pled guilty to the charge in court, and was forced to pay $650 to Police Constable Harris as well as $150 in court fees (he also has to complete 40 hours of unpaid community service). Understandably, he says he was "massively shocked" at the fine: "People have come up to me and said they can't believe it got to court and said it was a waste of taxpayers' money," he told the Echo.
If nothing else, however, the experience most likely taught Barrack the unfortunate consequences of dicking around on social media. Here's hoping it also taught Constable Harris to chill the eff out the next time some idiot kid offends him, and stop being such a giant prick.

H/T Betabeat | Photo by West Midlands Police/Flickr (CC-BY SA 2.0)