If you want to play the new SimCity game that came out this week, you can probably just keep on wanting.
Electronic Arts-owned developer Maxis requires players to be connected to the Internet to play the latest version of the popular city simulation game, even in single-player mode. It's an attempt to combat piracy using digital rights management (DRM).
However, an influx of players trying to manage their virtual cities caused servers to crumple under the pressure. That led to players complaining of crashed games, lost progress, and glitches. That is, if they were able to actually download the game in the first place.
While trying to fix the server problems Thursday, Maxis disabled a bunch of features, meaning those who can actually play the game aren't getting the full bang for their buck.
Amazon even yanked the downloadable game from sale, and spitting mad reviewers have granted the title a score of 1.2 stars out of five, with hundreds expressing their distaste.
"Go up to a random stranger, preferably a musclehead, hand him your $60 and ask him to punch you in the face," commented reviewer Jonny. "You'll get more out of your money, and it'll be less painful to watch."
Others obtained refunds from Amazon, accused Maxis and EA of a "bait and switch," and slammed the company for "corporate greed" while having some kind words for those who actually built the game.
Fans also took to review aggregator Metacritic, posting more than 1,400 negative scores, compared with 234 positive remarks.
As you might expect, redditors are slamming EA in the site's r/SimCity section. stvrgs shared the "best city ever!"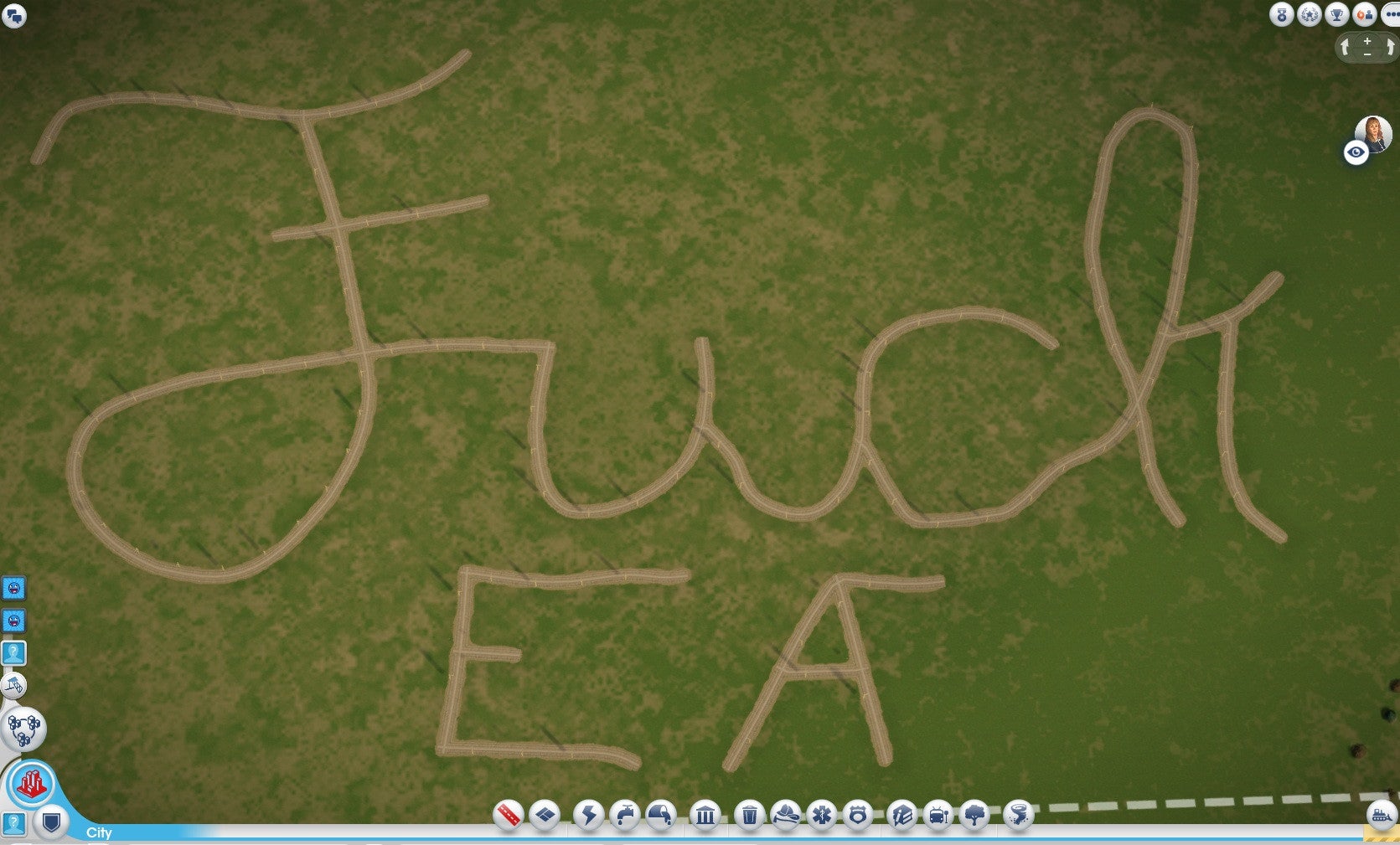 Bored while waiting for the servers to come back online, vjludovico downloaded Solitaire from EA in the meantime, getting to play a really fun card ga—ah, wait a second.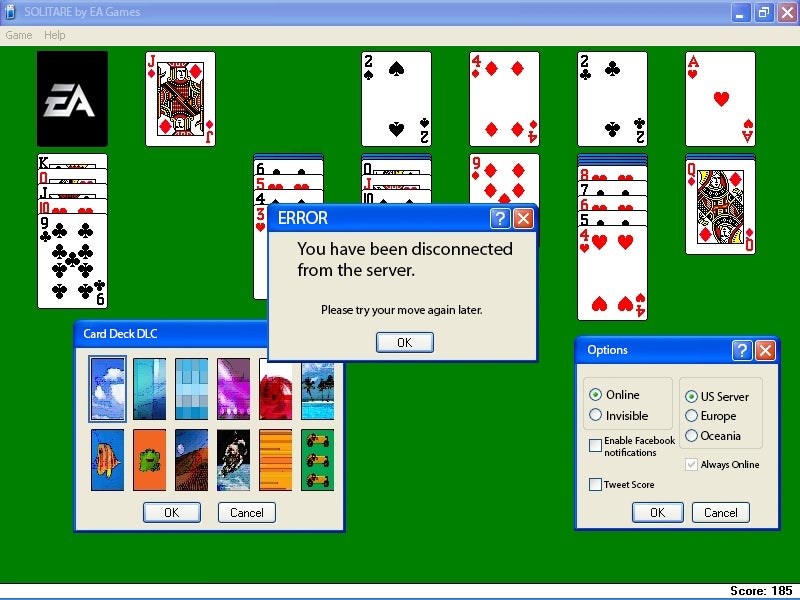 Another redditor, octopus_monocle, just wants an apology rather than the standard "thank you for your patience" message.
Meanwhile, a change.org petition to have EA remove the always-online shackles from SimCity and future games has more than 18,000 signatures.
Video game site Polygon lowered its review score for SimCity from 9.5 out of 10 to eight, saying the widespread server issues affected the publication's ability to recommend the game.
Lastly, Twitter is full of complaints, because that's just what people do now.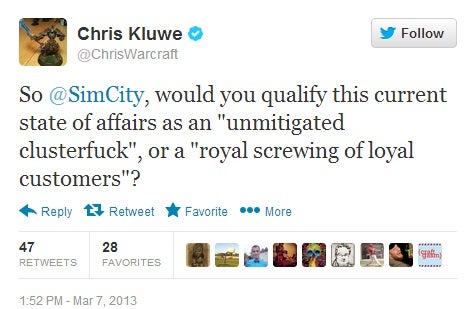 EA is set to make the game available in the U.K. Friday and, according to Eurogamer, the company says it's ready for the international launch. Here's hoping it won't rile up the Brits, but the damage to the game's reputation is already done.
TL;DR: This is how many feel about EA's insistence on SimCity DRM.
Photo via bombraissier/YouTube