The Daily Dot does not endorse shoplifting, but it should go without saying that if you plan to engage in it, you should avoid taking a selfie with whatever you steal. 
A woman in Illinois learned that lesson the hard way Monday after police arrested her for shoplifting based on her own photographic evidence.
After stealing a pink, yellow, and green dress from Morties Boutique in West Frankfort, Ill., Danielle Saxton, 27, snapped the photo of herself in the dress and uploaded it to Facebook with the caption "Love my dress," according to Ars Technica. She should have paid more attention to her Facebook privacy settings, because someone else saw the post and alerted the store to it.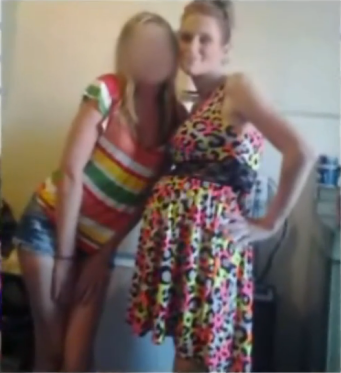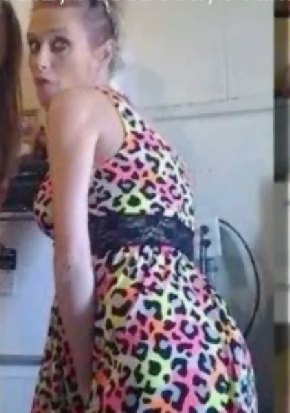 Photos via Facebook/KSDK
Gary Morton Williams, who owns Morties Boutique, told Reuters that he called the police department as soon as he saw the post on his store's Facebook page. "They were on it in two seconds," Williams said.
It's possible that Saxton would have gotten away with it if it weren't for the fact that she was known to local authorities. The police department recognized her identity and her location "by looking at the background of the photograph," one officer told a local TV station, and it turned out that she was also wanted on a separate drug charge.
H/T Ars Technica | Photo via allisonjohnstonn/Flickr (CC BY 2.0)