We now have further proof that Keanu Reeves is immortal. The actor was recently spotted in a photo taken in 1932 and which appears in a 10th-grade Ukrainian history textbook.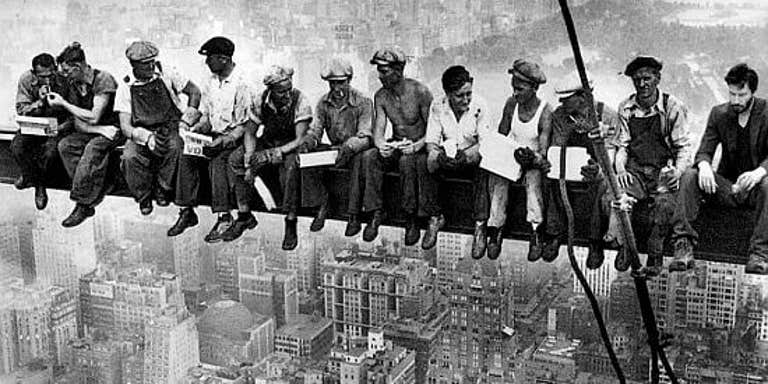 The photograph, entitled "Lunch atop a Skyscraper", was taken in Manhattan during the construction of 30 Rockefeller Plaza. There's some dispute as to the identity of the photographer, but it was most likely taken by Charles Clyde Ebbets, who, before the iconic photo, was best known as the official staff photographer for heavyweight boxing champion Jack Dempsey. Below is Ebbets' original unedited photo.
The paparazzi photo of Keanu Reeves sitting by himself on a bench eating a sandwich was taken in 2010 by Ron Asadorian, a photographer for Splash Magazine. It quickly found it's way onto 4chan, where it became a meme known the world over as "Sad Keanu". It started with people merely adding captions to the image, but soon Reeves found himself photoshopped into all sorts of situations, from the historical to the fictitious.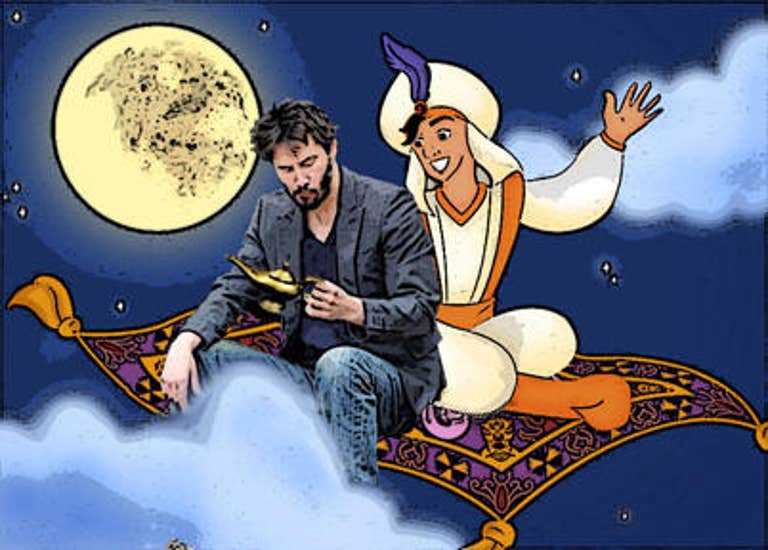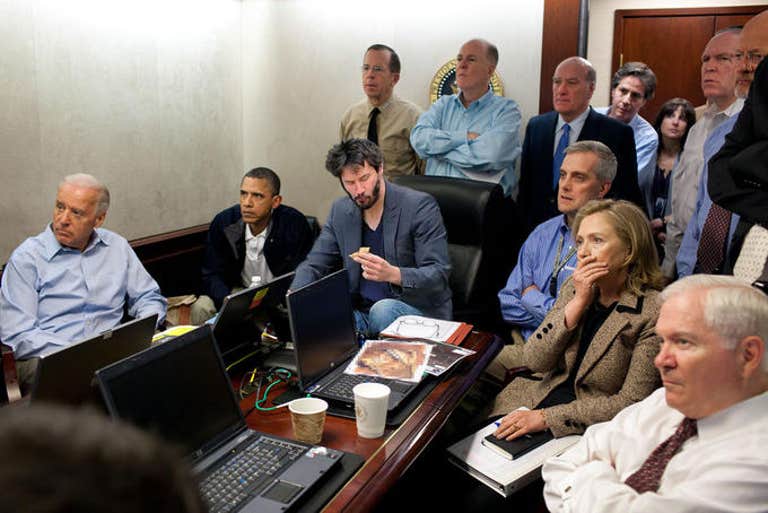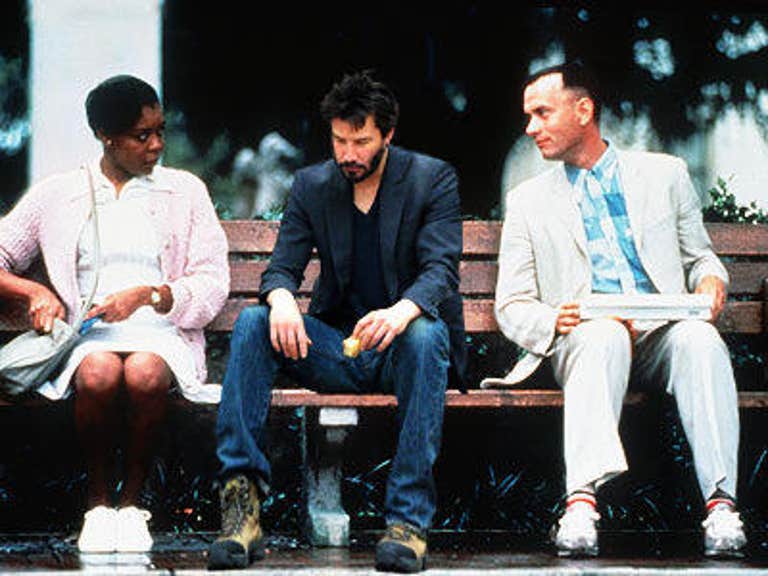 So it's not surprising that someone added Reeves to the famous skyscraper photo. What is surprising is that the doctored image somehow found it's way into a 10th-grade history textbook published in 2018.
The head of Orion publishing, Iryna Krasutska, who's company printed the book, told the Kyiv Post that the wrong photo was included in error, but Igor Shchupak, the book's authors, begs to differ.
Schupak says he decided to keep the incorrect photo in to see if students were paying attention. "When the designer who worked with me on the book's illustrations showed me that photo with Keanu Reeves, I didn't notice that small detail at first," he wrote in a Facebook post. "But when I understood the meme, I decided to keep it."
Regardless of the reason, the photo is in the book now, and unless Orion wants to recall all the copies and issue reprints (a costly and unlikely scenario) Ukranian students will be looking at a sad Keanu Reeves when they study the 1930s. While it might be a tad anachronistic, what modern figure could better represent America's Great Depression?
READ MORE: