Weekends are a special time on Reddit. The feverish, cut-throat competition for karma ebbs and slows. Submissions take a precipitous fall. Redditors sit back, put their feet up, and get downright chatty. This may not be news to hardcore users, but now there's hard data to back it up.
Phillip Singer, a 25-year-old Austrian Ph.D. student (and redditor, of course) recently analyzed a year's worth of redditor's interactions with the site. This included nearly 2 billion upvotes, 1.1 billion downvotes, 253 million comments, and 21 million submissions.
Mapping those numbers out over the days of the week, Singer found found submissions rise sharply early in the week before plummeting like Research in Motion's Stock price. By the weekend, redditors are posting nearly 70,000 fewer links per day than at the height of the work week. But they're interacting more: The average number of comments jumps on Sunday, as do the number of upvotes and downvotes. In fact, more points in general are tossed out on Sunday than any other day of the week.
Here's Singer's data on comments: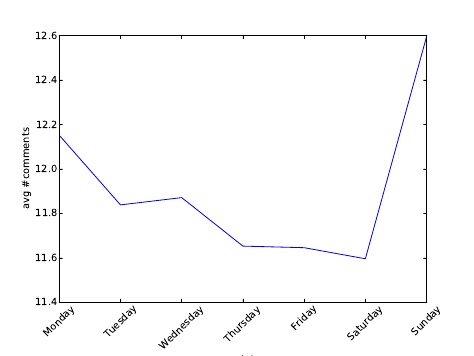 And upvotes: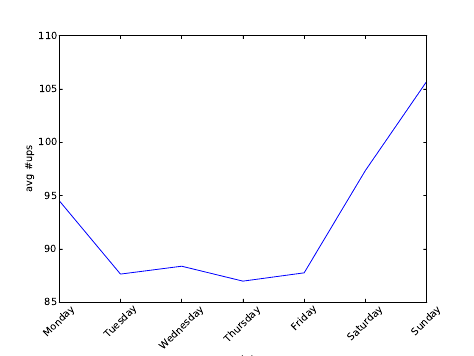 Downvotes: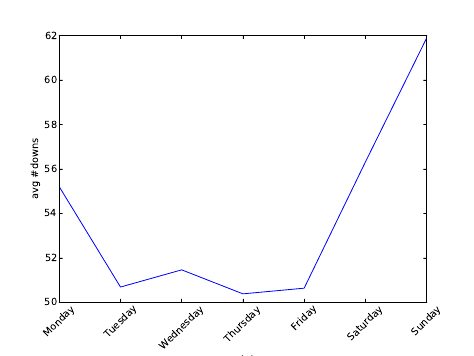 Total score: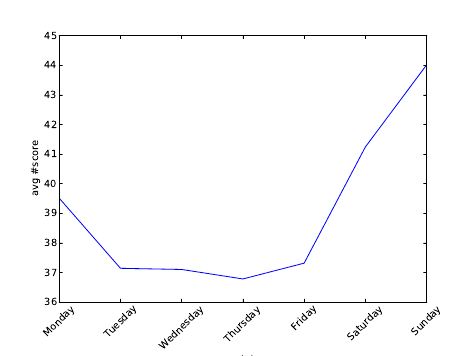 Photo by Erik Steuer/Flickr