Move over, Reddit circles. Make room for the jerks who love triangles.
For eons, fans of the three-sided shape have had nowhere to profess their love. In February 2010, that all changed when r/trianglejerk, "a place for serious discussions about the triangle," emerged on Reddit.
From pictures of the Louvre pyramid to praise for the Google Drive logo to even pointing out the shape of Reddit's upvote buttons, over 1,600 "trianglejerkers" share their love of the popular polygon on a daily basis.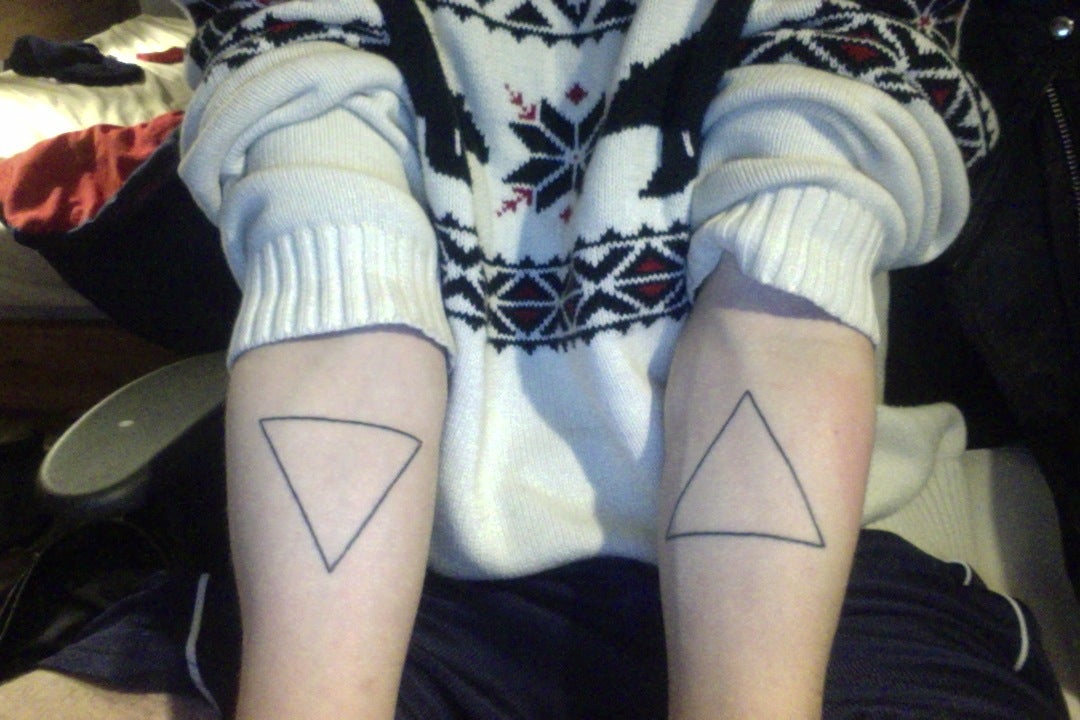 via domepiper/imgur
"I played the triangle in my college's percussion ensemble," moderator doubleD revealed to the Daily Dot. "I believe it was that moment that shaped my life so far (into a triangular shape)."
While all triangles are equally welcome for representation in the subreddit, doubleD is quick to point out two triangles that stand out from the rest.
"The most triangle triangle is, of course, the equilateral triangle," he claimed. "However, the isosceles triangle does separate us as the most pointy of the /r/jerks."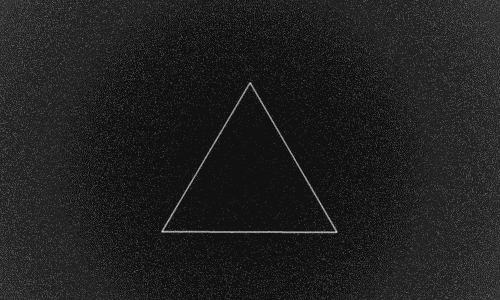 via Tumblr
According to doubleD, the subreddit was created to fill a (presumably three-sided) void in the Reddit community.
"The inspiration for r/trianglejerk stemmed from a need to be more straight-edge than our r/circlejerk companions," doubleD explained.
But r/trianglejerk differs greatly from its curvier counterpart. The r/circlejerk subreddit serves as a collection of Reddit parodies. It also alludes to a group of men in a third-base free-for-all. But r/trianglejerk simply praises anything and everything related to triangles—and occasionally spars with r/circlejerk.
Subscriber listerinebreath, for example, noted the pointlessness of circles in a May 2012 post. Another user, HydroCabron, bravely posted the assertion that r/circlejerk subscribers were merely a "bunch of squares" in March 2011. There was even an August 2011 campaign to take over the circular subreddit.
Despite the humorous poking, r/trianglejerk's front page points to r/circlejerk as one of the many shape-centric subreddits to visit.
"Other notable jerks include r/parallelogramjerk, r/squarejerk, r/orderedpairjerk, and (my favorite) r/pointjerk," doubleD listed.
If you feel that hexagons, octagons, and even pentagons have too many different sides to choose from, perhaps you should tri (sorry, I had to) subscribing to this subreddit.
Photo via Sarah Witherby/Flickr