After President Obama's historic campaign stop on Reddit, the Daily Dot claimed the social news site is "becoming the world's largest image forum, where famous people occasionally come to promote themselves."
Now there's a study that backs up that assertion.
On March 12, Michigan State University graduate research assistant Randy Olson, with help from longtime redditor Chad Birch, revealed a series of graphs that documented the history of the Internet's self-proclaimed front page.
The graphs detailed the rise—and decline—of the site's many nooks and crannies as proven by user submissions. By 2009, content-specific subreddits, which increased on an annual basis, managed to eclipse the content posted to r/reddit.com, the site's longtime miscellany subreddit. In 2011, r/reddit.com was permanently closed.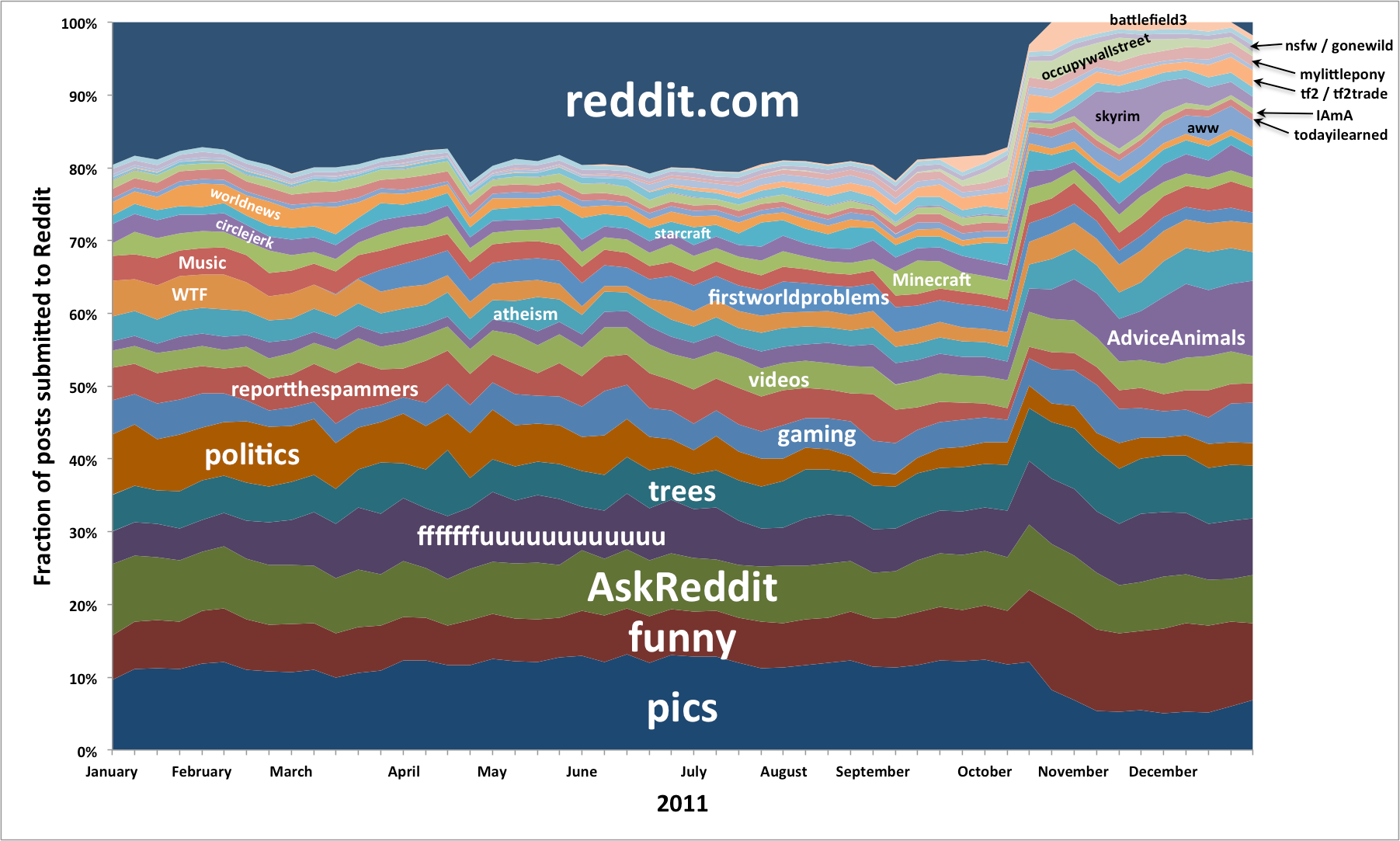 These days, r/funny sees the majority of the site's submissions, followed closely by r/AdviceAnimals, r/askreddit, and r/pics. With the exception of r/askreddit, the top subreddits are driven by image-based submissions.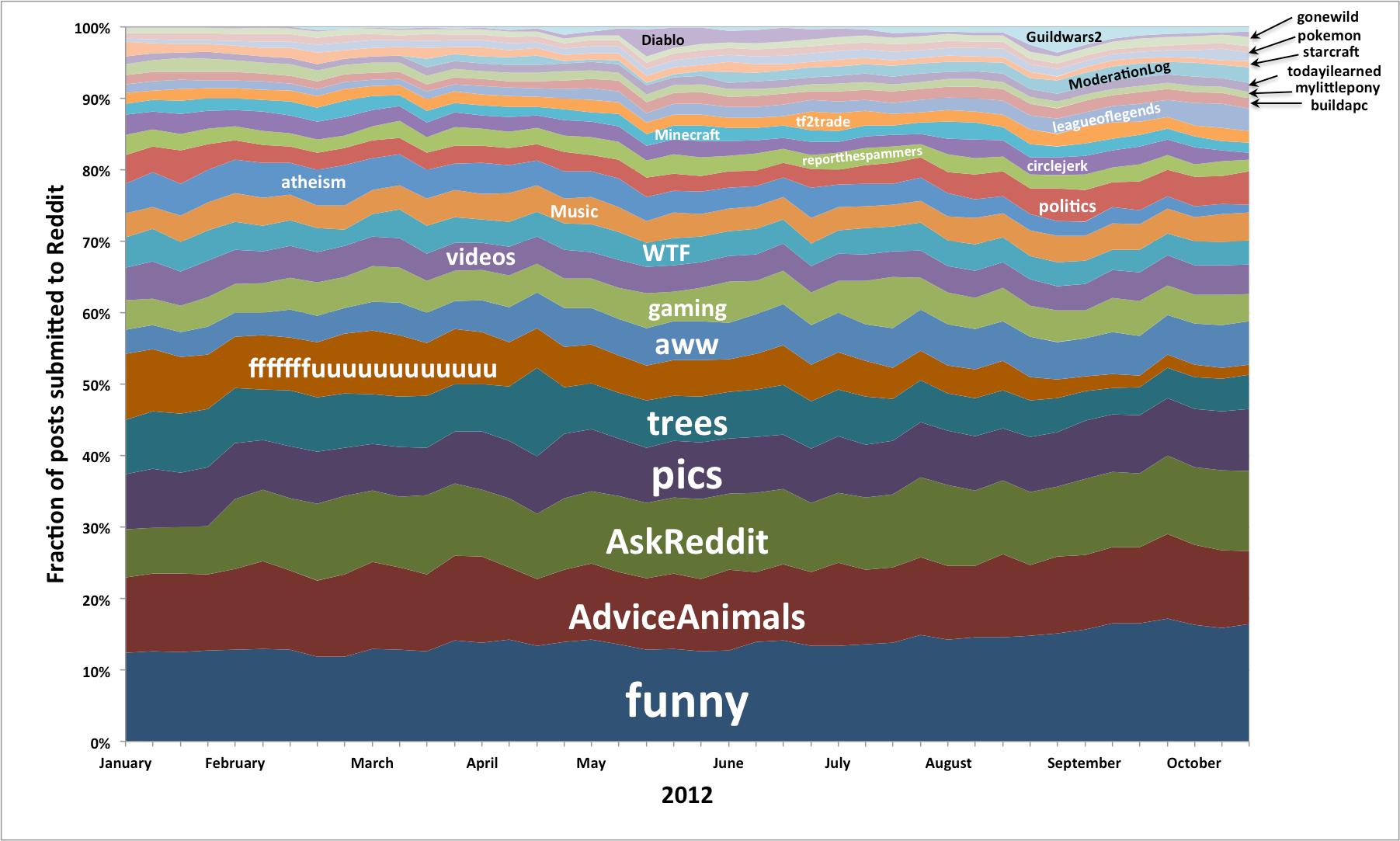 For Olson, the push towards more visual content is part of a larger trend on the Web.
"Images and videos are much better suited for conveying information on the Internet than text, so it's no surprise that such content is going to rise to prominence on all major websites," Olson explained. "You don't have to look past your Facebook feed or your favorite news website to see that the Reddit isn't alone in this transition to image-based content. Just look at the Yahoo! News front page today and five years ago: Today, it's mostly images with a little accompanying text, whereas five years ago it was mostly text with the occasional image."
The rise of images on Reddit, however, has been skewed by the general dominance of default subreddits, the groups new users are subscribed to automatically after joining the site. Olson believes those subreddits are "exceptionally damaging to the Reddit social news model."
"Reddit relies on users not only sorting content into its correct subreddit, but also on users sorting themselves into subreddits with content that is interesting to them," he said. "By defaulting all new users into a predefined set of subreddits, the majority of the Reddit community stagnates in the defaults with generic content while entirely missing out on the thousands of active subreddit communities that represent nearly every interest you can imagine."
In a recent interview with the Daily Dot, both Reddit General Manager Eric Martin and cofounder Alexis Ohanian acknowledged the inherent issues with the default system.
"It's a complicated problem," Martin said. "The defaults deservedly get a lot of criticism, but the system still somehow works. People find about new subreddits somewhere."
According to Olson, the solution lies in the creation of better user tools for customizing Reddit. The only question that remains, he said, is "can the Reddit community rise to the need?"
All graphs courtesy of Randy Olson / Illustration via Reddit