This is what happens when you tell a kid to color inside the lines one too many times.
About two months ago a small group of artistic redditors got together to create r/coloringcorruptions, a place to share before and after photos of classic childhood coloring books transformed into hilariously violent, inappropriate, and, at times, pornographic remixes.
The subreddit is helmed by crayonsforbrains, who was inspired by a coloring book session with one of his or her cousins.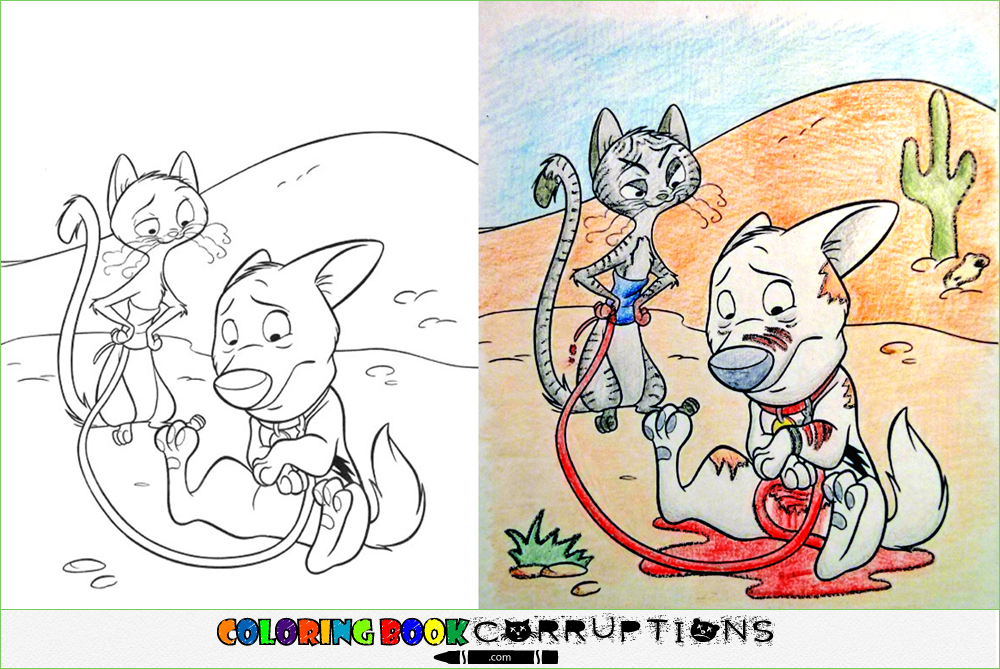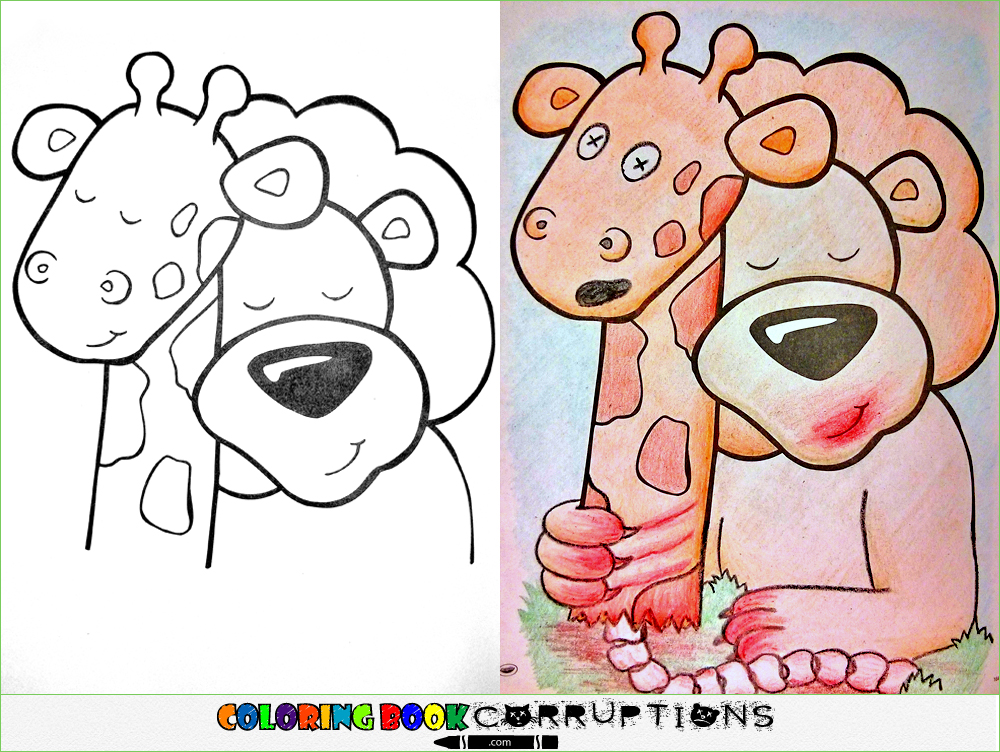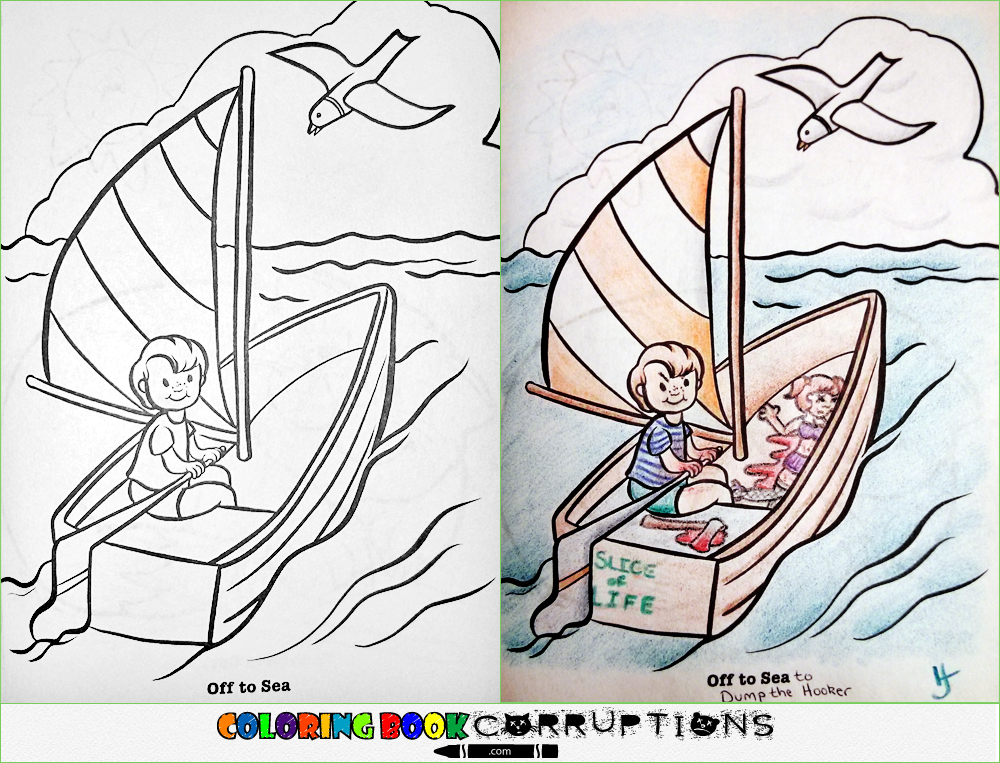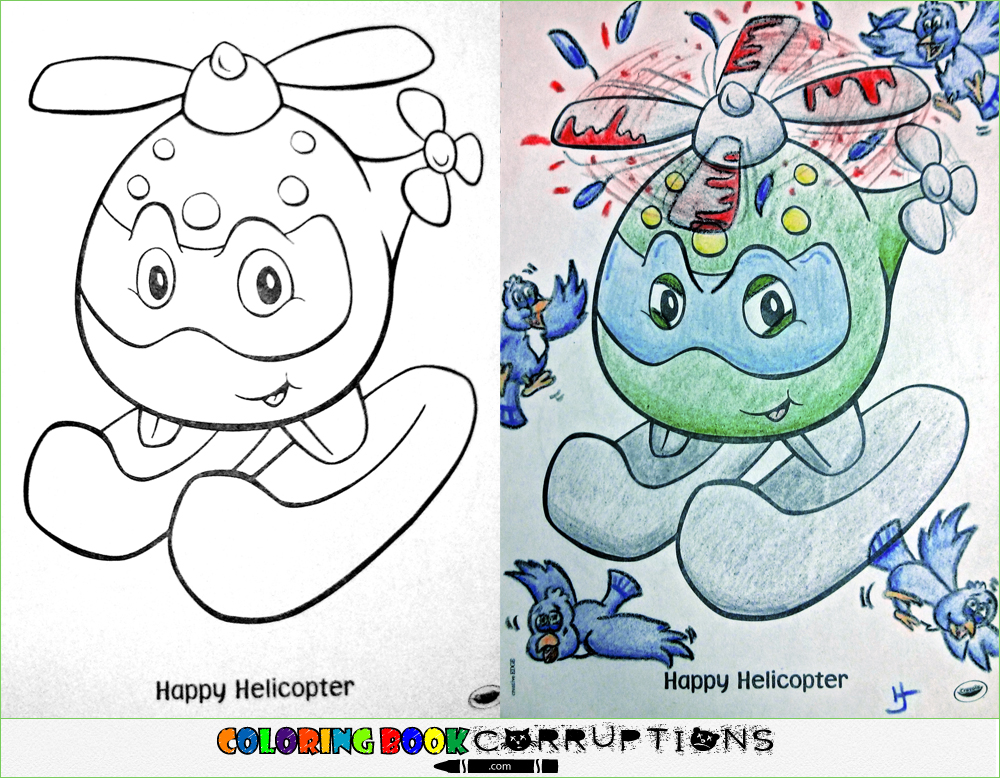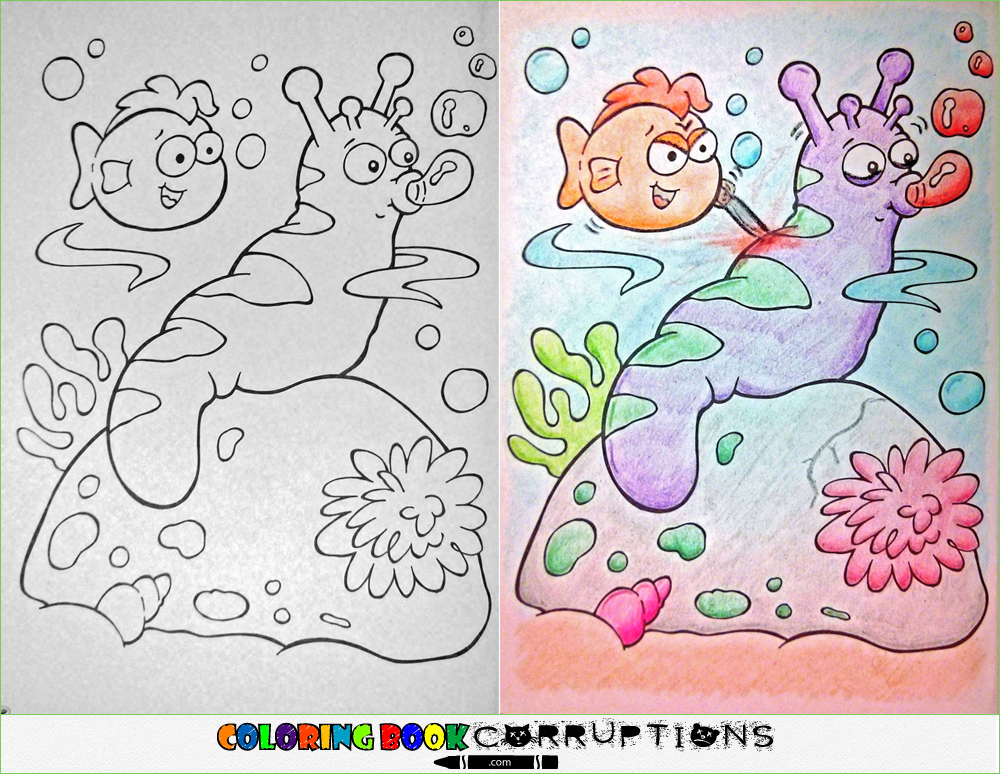 All images by crayonsforbrains
"Perhaps it was fated that this particular coloring book was full of slightly deranged looking animals," crayonsforbrains said. " I could not help but imagine them plotting and feuding with one another. Inspired, I began to turn a seemingly innocent children's coloring book into something both awful and hilarious (at least to me)."
Today r/coloringcorruptions has more than 21,000 subscribers, having collected 10,000 just in between April 17 and March 14.
Check out the subreddits top three submissions of all time below.
by iMeow2015
Image by tracity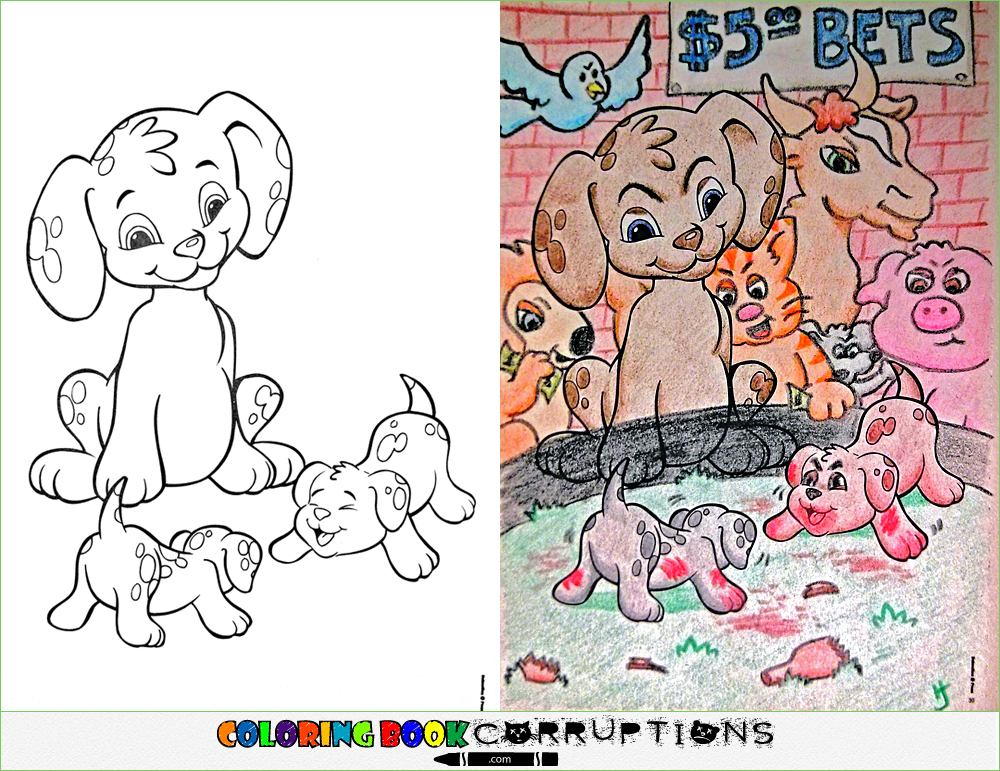 Image by crayonsforbrains
Main photo by crayonsforbrains/Reddit