The first thing I saw upon entering DJ Hodor's lair was flashing lights. And then I hit the wall of sound. 
I expected as much, even with my very limited experiences with raves—a house party my sophomore year of college that was probably a rave only in name and last year during a vacation to Los Angeles. 
Rave of Thrones is a DJ show put on by Game of Thrones actor Kristian Nairn that embraces both his career as a DJ and the role that's made him a household name. The Westeros-themed dance party debuted in the U.S. this weekend with the New York City show coinciding with New York Comic Con.
The main difference between a regular dance club and the setup Nairn had at B.B. King Blues Club, located in the heart of Times Square, were nods to the hit HBO show. Cutouts of direwolves and stags decorated the room with some leaves that were likely meant to be from a Weirwood tree. Previous reviews of the rave, which has been on tour, indicate there were official (or official-looking) Game of Thrones house sigils and at least one Iron Throne (complete with fire). Of course, the room doesn't usually seem to host for DJs, so maybe they had to leave it out this time.
By the time I arrived Friday night, the party was in full swing. Nairn, who at 6-feet-10-inches tall towered over the crowd, didn't don his character's signature clothing—although he did keep Hodor's beard. Instead, he opted for a T-shirt, pants, and a pair of Beats headphones. And while cosplaying was highly encouraged, few people dressed as Game of Thrones characters (or other characters in general), opting for something a little easier to move in. The glow sticks were everywhere, people were sweaty from dancing or standing around in layered costumes, and the floor, like any other club, had that distinct stickiness from a few too many drinks spilling over.
And don't worry, the bass did drop.
For maybe a second or two, I contemplated bringing my Daenerys costume back from last year, but I ultimately decided against it. I no longer have the hair for it.
Overall, it was much easier to make my way through the crowd at the dance party than it was at Javits Center for New York Comic Con on a Saturday—especially considering unofficial numbers for NYCC put attendance at around 151,000. The majority of the crowd was as close to the stage as possible, but you had some people lingering near the bar or waiting in the bathroom line discussing plotlines and characters from the show and books. It wasn't hard to find common ground in a crowd crawling with Game of Thrones fans. 
Nairn was DJing long before he was an actor best known for saying one word 70 different ways. He made his name in the music scene in Belfast years ago, and when he isn't acting, he's usually putting on shows.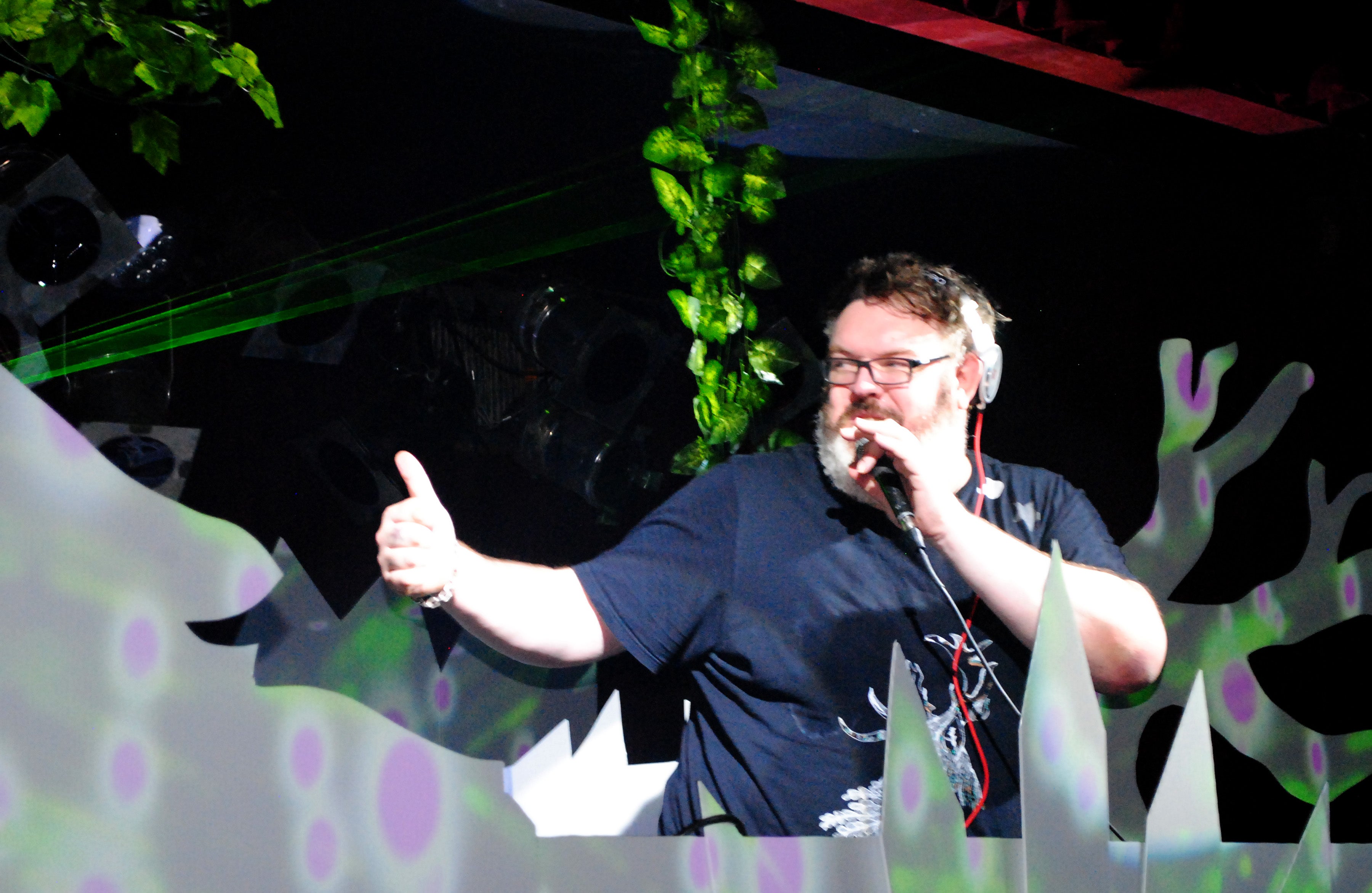 In an interview with Yahoo! News that blew up last month, Nairn revealed that he won't be in season 5 of Game of Thrones. He looks at it on the bright side: Now he can spend a lot more time DJing without those filming obligations for HBO.
"We [Hodor and Bran] have a season off and we have a year's hiatus, solely because I imagine our storyline is up to the end of the books," he told Yahoo! News. "So, I get my year off now to do Rave of Thrones and gallivant all over the world."
Rave of Thrones is, simply put, the best of both worlds. Instead of trying to separate his DJ and TV personas, he's merging the two in a way that's bound to be like hitting the jackpot for Game of Thrones and A Song of Ice and Fire fans who also happen to like clubbing.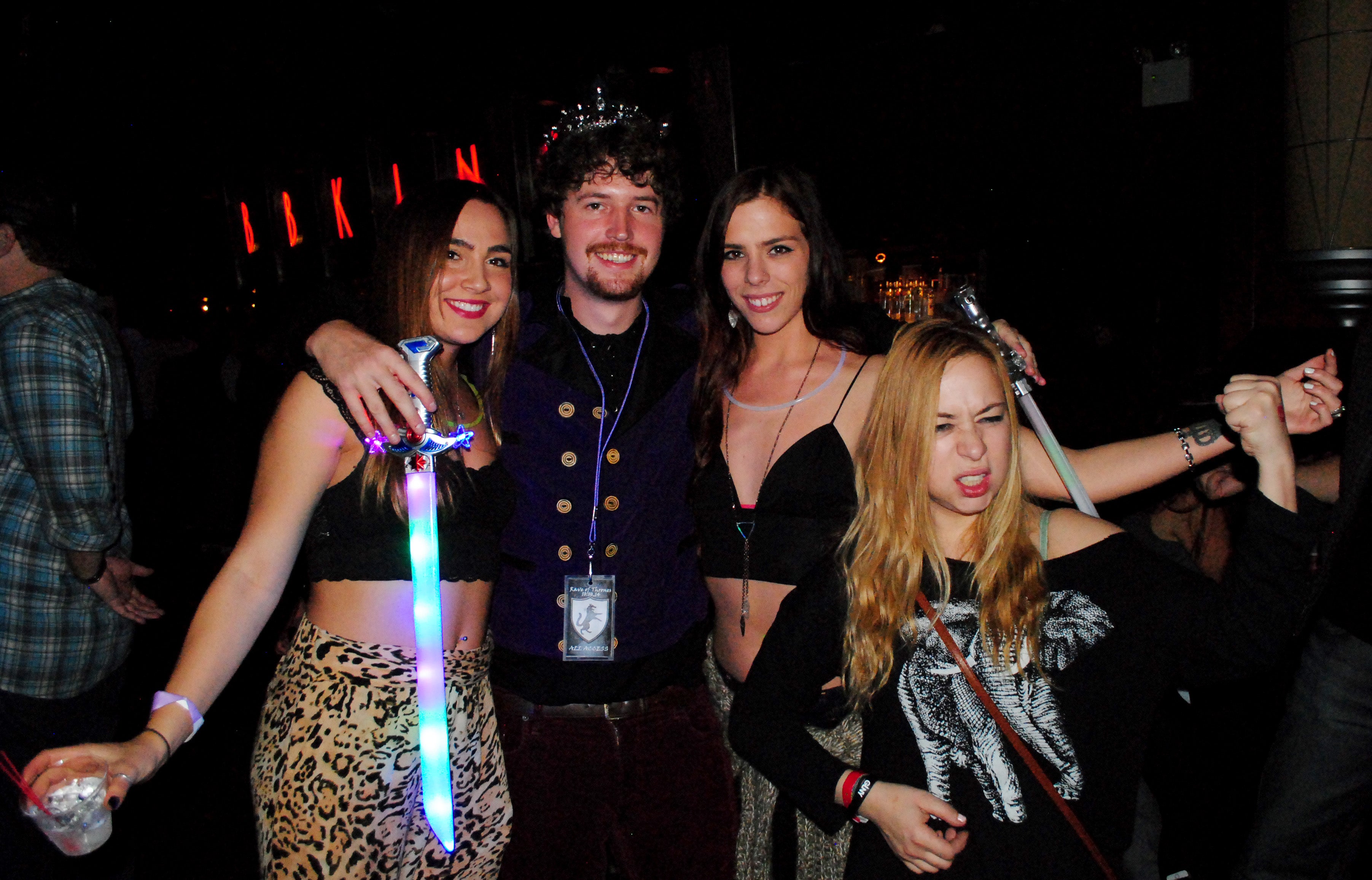 It wasn't long before I encountered my first cosplayer.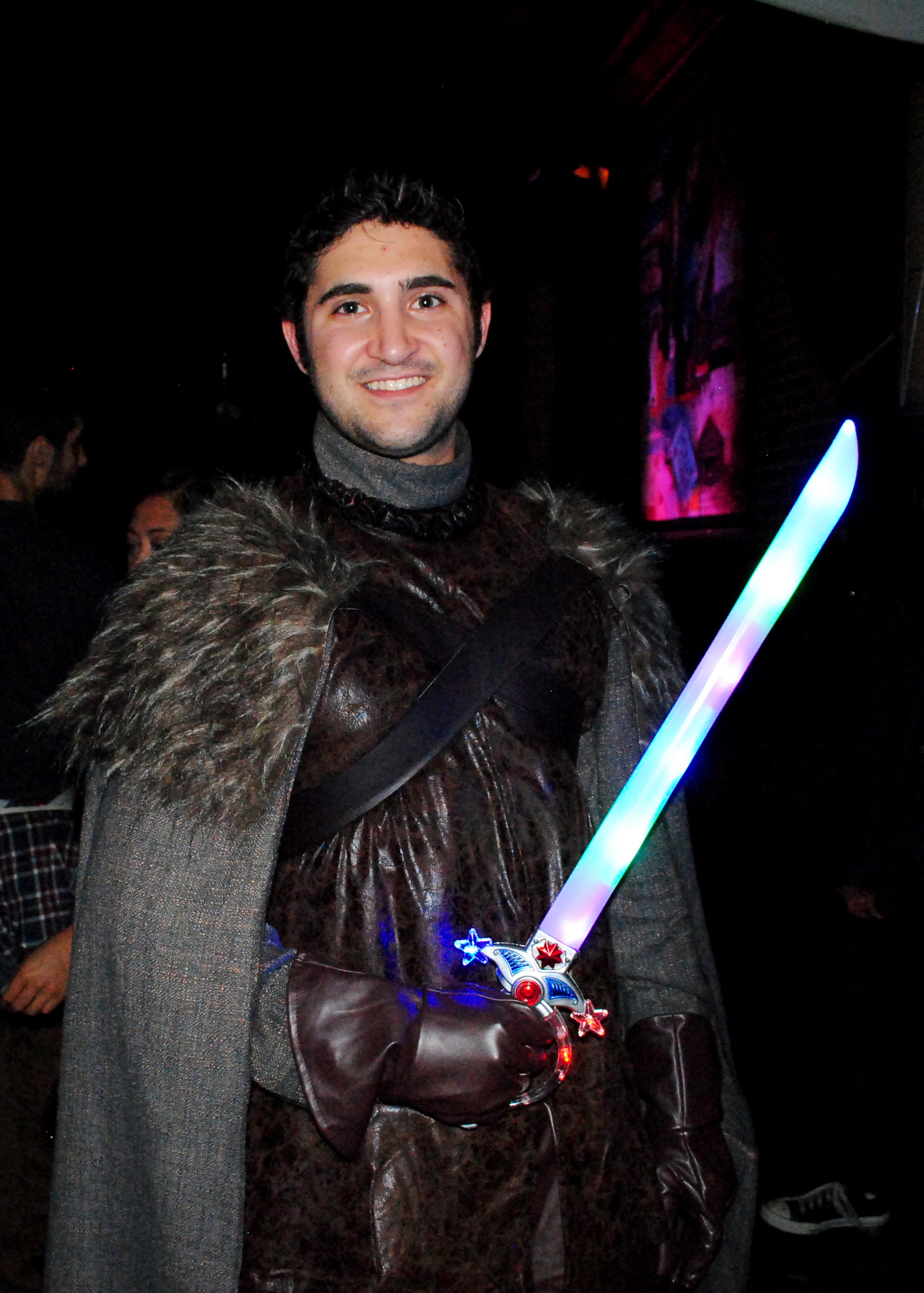 Not many of the people I talked to had attended NYCC for various reasons, whether because of work or that they couldn't get their hands on tickets, but they were still excited to dress up.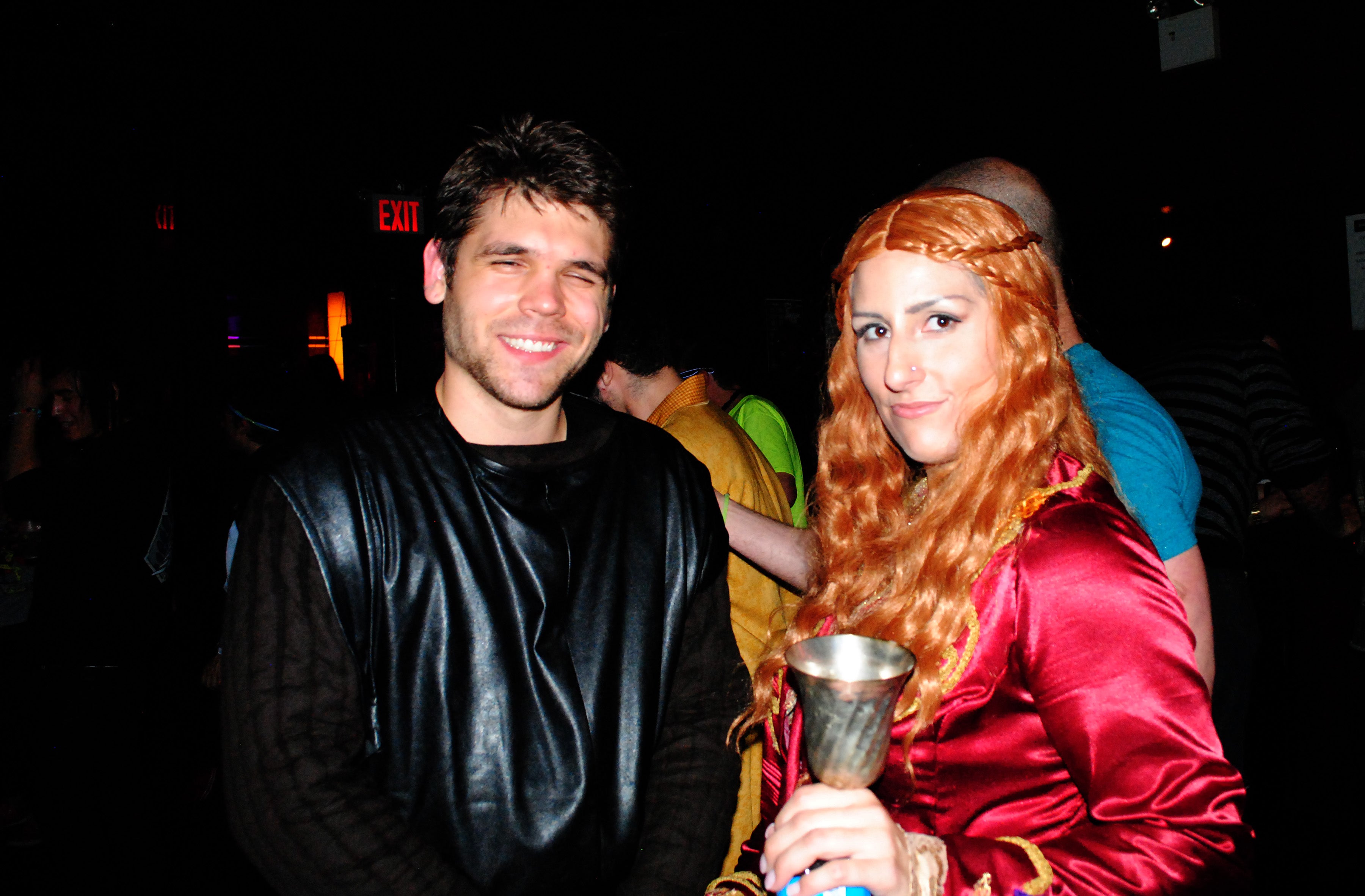 "I thought there would be more people dressed up," said Liz, who arrived as Cersei Lannister.
With the music almost too loud to even have a shouting conversation, Liz and I headed out toward coat check to talk more. She couldn't go to NYCC, but she was having a blast. We eventually got kicked back into the main room by security, and she wanted to add me on Facebook. 
Soon enough, I ran into Kris and Sheina, two people who didn't cosplay as Game of Thrones characters, but showed up in their NYCC costumes as Maleficent and Gamora from Guardians of the Galaxy respectively.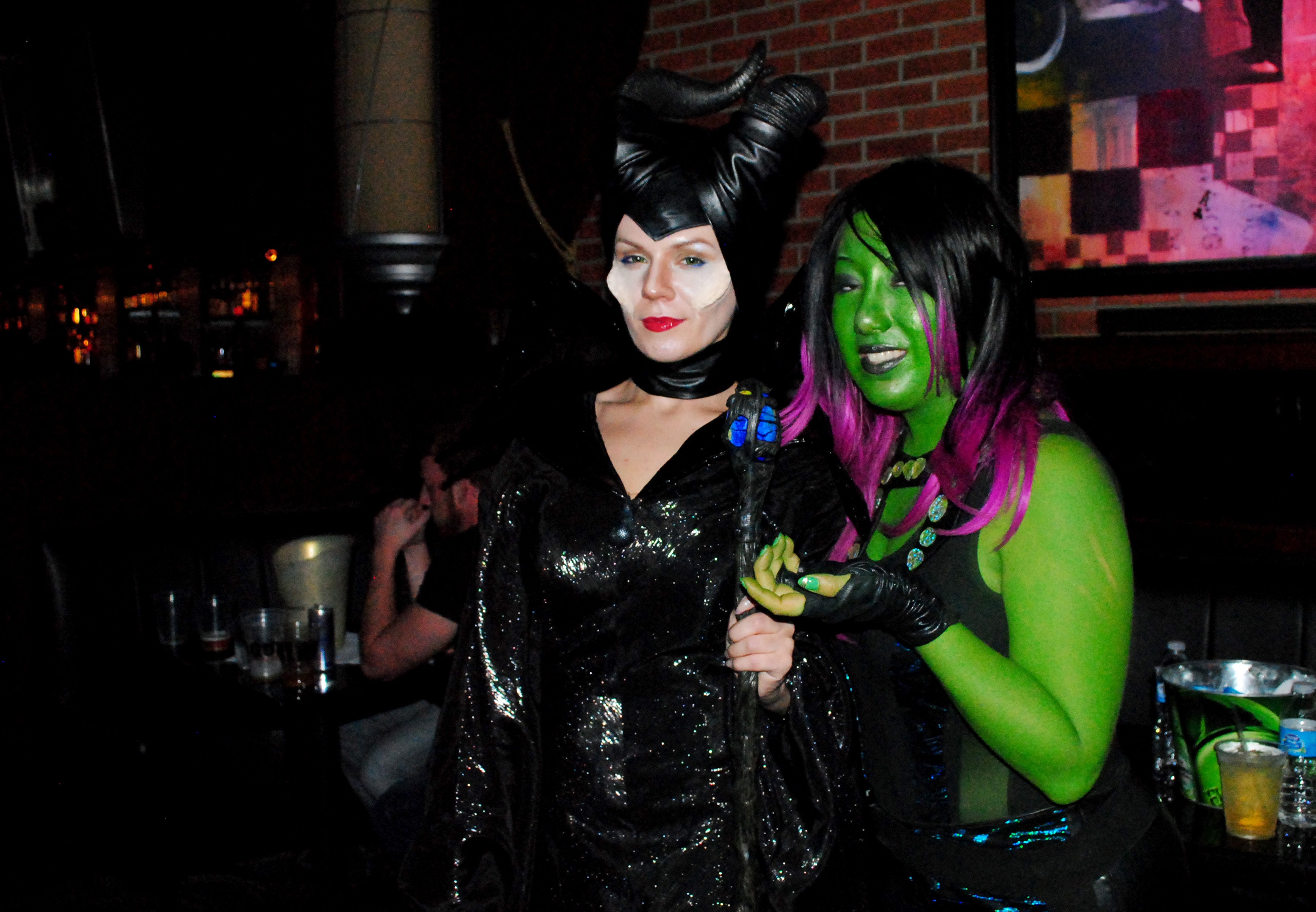 When I asked about whether they had seen anything out of the ordinary, Kris told me she hadn't; I recalled from my last rave that many of the patrons were tripping on something.
"It's a good, clean show without any drama," she said. "It's all about the art."
I knew very little about the house/EDM music scene before going to Rave of Thrones, and I don't think I could tell you much about the finer points of it even after the show. You could tell that Nairn had been doing this for a long time, with seamless transitions between tracks. The crowd seemed into it, and not just because there was a celebrity DJ on the stage. If anything, I imagine the sort of crowd that normally would come to this kind of event would hold a celebrity DJ to an even higher standard because there's the notion that they got big solely because of their celebrity status.
At one point, someone stopped me and compared me to Clark Kent, but it wasn't really worth arguing with him to point out that while I got the journalist allusion, I wasn't wearing glasses. The longer I stayed the less I could hear anything coherent from anyone and I probably felt more like Clark Kent than Superman anyway, so I kept quiet. As I discovered, raves aren't really my thing.
At around 2:30am Nairn thanked the crowd before stepping off to give the reins to guest star Zedd Stark, who finished the night.
"You guys are amazing," he said. "I'm just about done, so thanks for coming and supporting us. I've got to say it one time at least: Hodor!"
His watch had ended for the night, and while the party noticeably died down afterwards, it still went on on without him.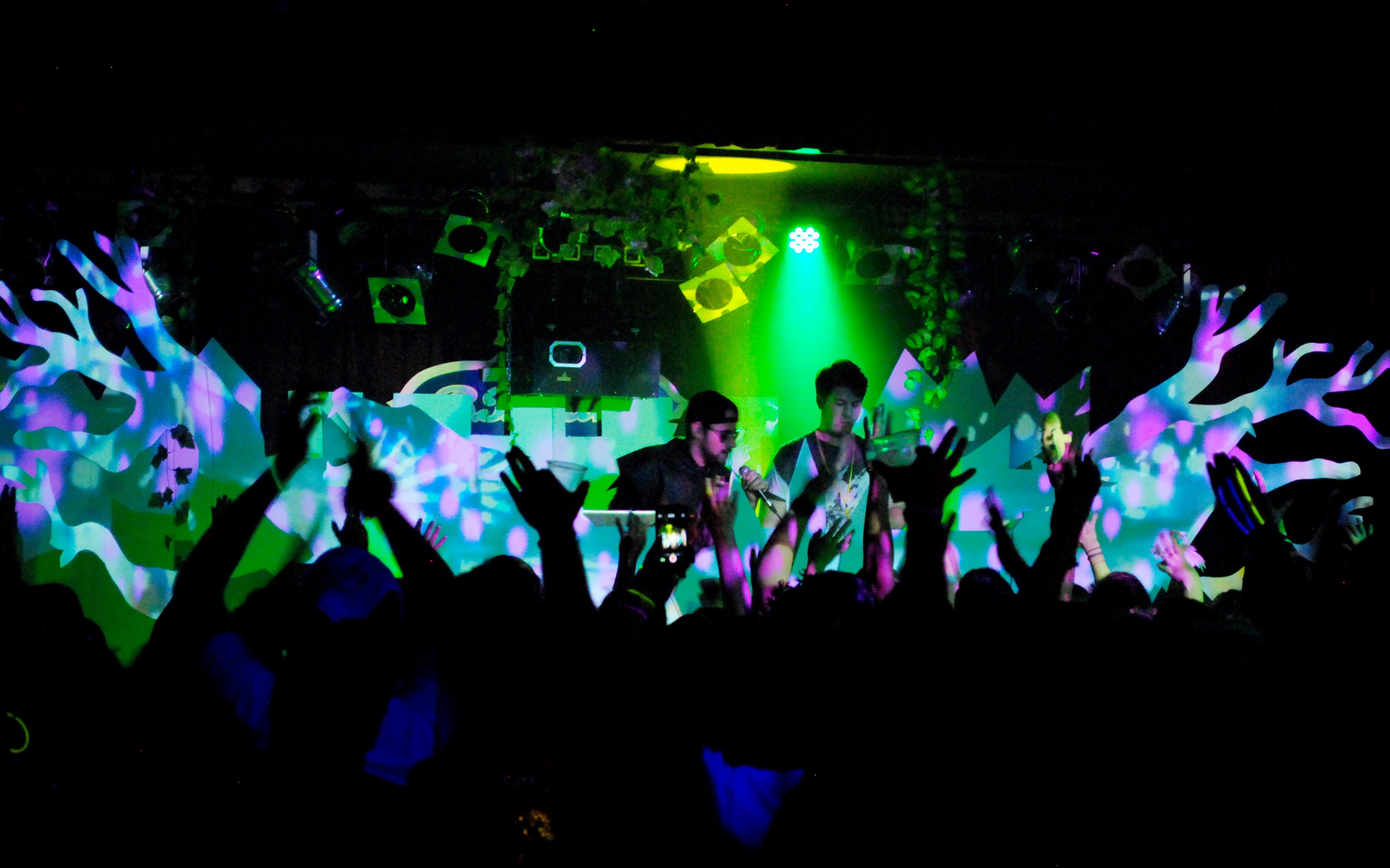 I couldn't have asked for a better start to the US part of #raveofthrones unbelievable! Danbury tonight!

— Kristian Nairn (@KristianNairn) October 11, 2014
 All photos by Michelle Jaworski