There are plenty of places to seek serious dating advice online. On Quora, you can find out more about relationship farting etiquette.
The Q&A community is fairly useful for finding new information or gaining understanding perspectives on a range of topics, like why people hate Anne Hathaway. Some use the site to seek cogent advice, like when to disclose a sexually transmitted infection. Others ask some of the worst questions this side of Yahoo Answers.
Skimming through the Dating and Relationships topic, there's a remarkable number of awful questions. Some are ignorant, others are plainly sexist, as users try to find out more about things like how to deal with a boyfriend who's finally started working out.
In case you're wondering whether these questions are outliers—ones we've burrowed through the entire site to find—these are all from the last week.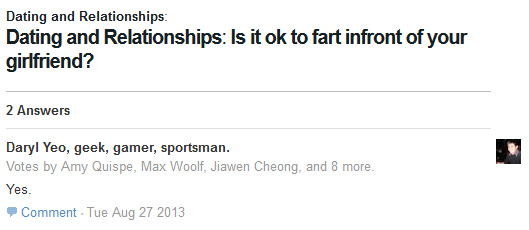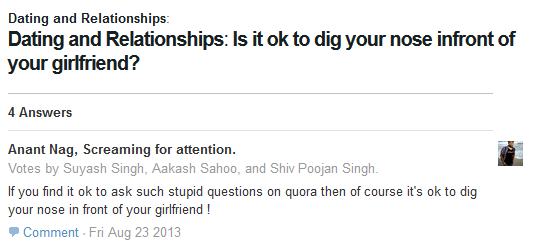 How about avoiding doing things that piss off your partner?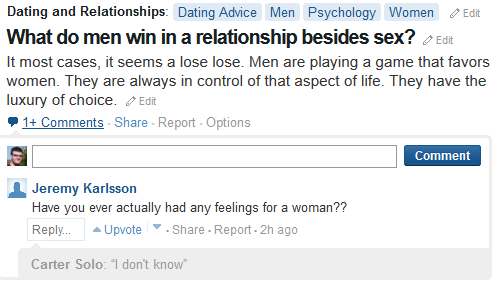 Relationships are nothing more than a game, apparently.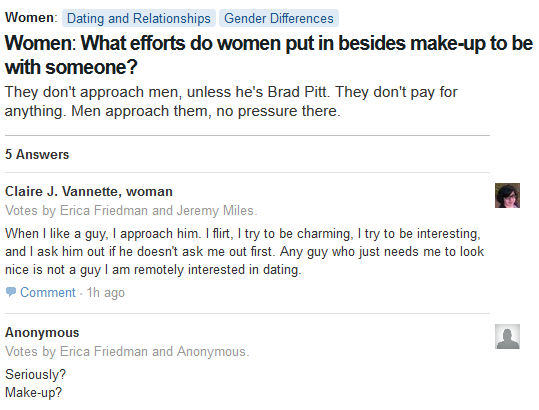 For what it's worth, the same guy asked the last two questions.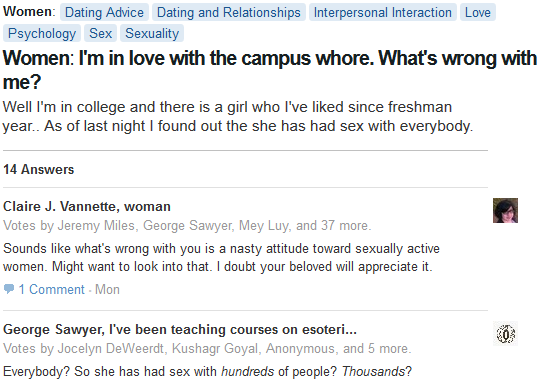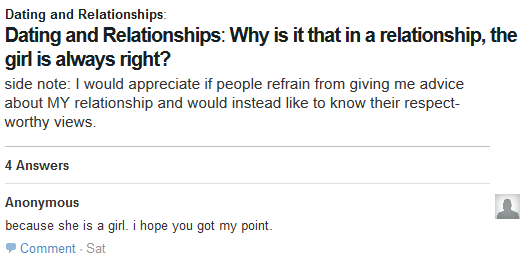 Someone's been watching Orange Is the New Black.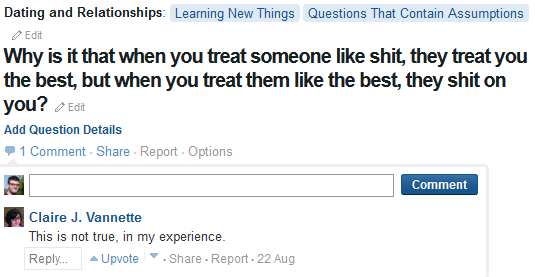 This isn't actually atrocious, but why ask a question you've answered yourself?


Wait. Why would you even want to get married on Quora?
We didn't even scratch the surface of Quora's pick-up artist topics. That's another level of awful.
H/T Max Woolf | Photo via roofwalker/Flickr