Many have called Russian president Vladimir Putin a butt plug before, or some variation thereof. But only one man has actually had the wherewithal and clarity of vision to depict Putin as one. Fernando Sosa is that man.
Sosa is setting Reddit on fire with his 3-D-printed sculpture of the notoriously anti-gay political leader. The sculpture is shaped as—you guessed it—an anal sex toy.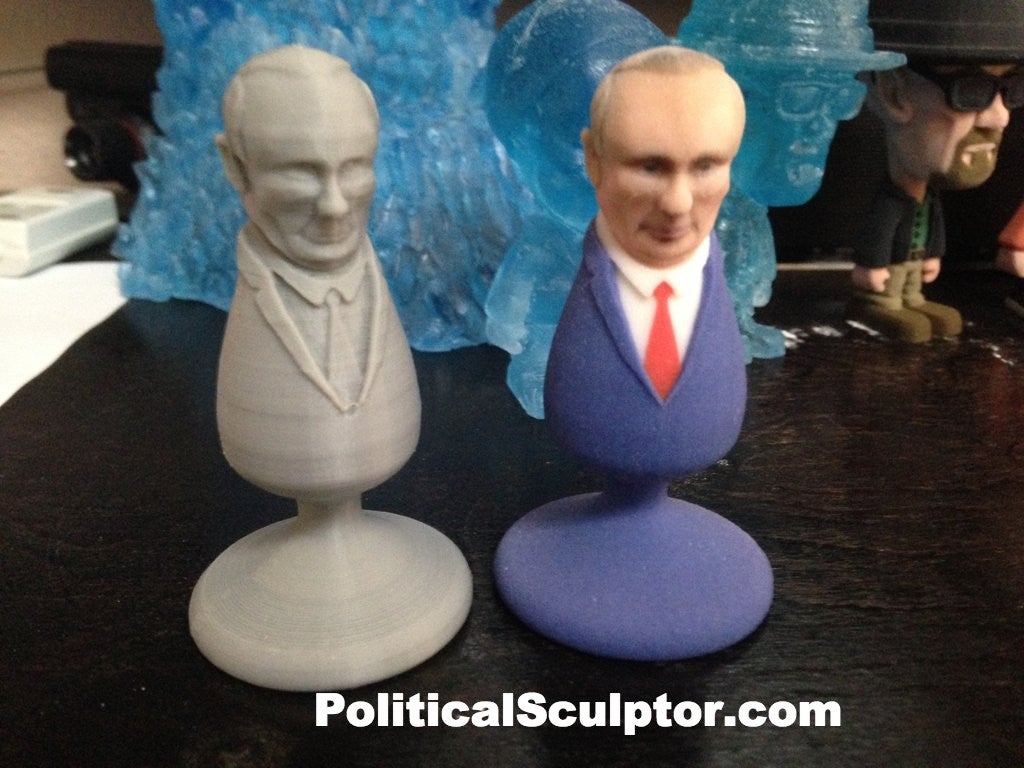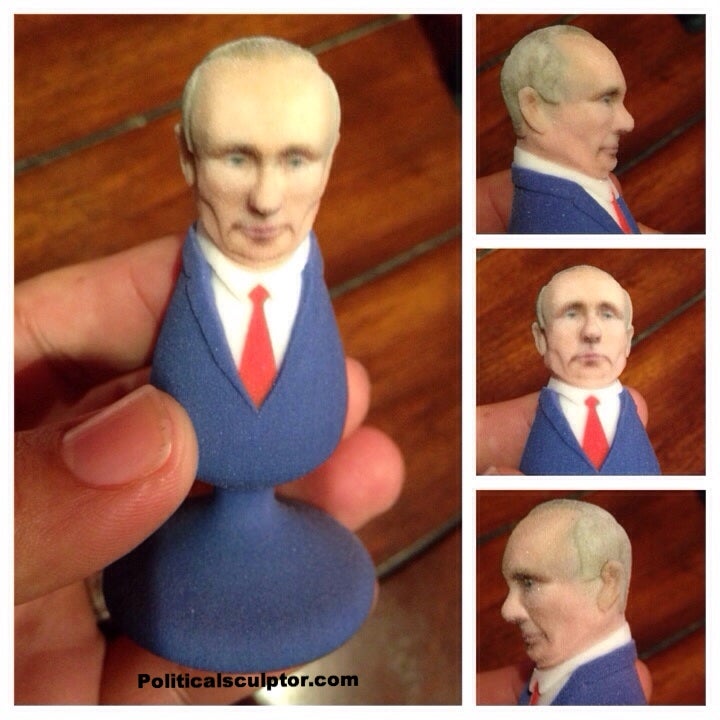 Photo via Imgur
An Orlando-based graphic designer who does rapid prototyping and 3-D printing with Amznfx.com, Sosa created the Putin butt plug for a sideline project called Political Sculptures, where he creates miniature figurines of hot-button political figures like Chris Christie (dressed as a traffic cop), and the Grey Cardinal himself.
In an email to the Daily Dot, Sosa explained that the butt plug was intended to "call attention to the anti-gay laws in Russia" (it should be noted that not only gay men use butt plugs), and to take a crack at its homophobic leader. "The whole invasion of Ukraine happened after I made this sculpture," he says. "It just goes to show that Putin is an asshole—no pun intended."
Sosa refers to his 3-D-printed political sculptures as a "hobby," but it's certainly an obsessive one: He says the pieces take up to 40 to 60 hours to make. The butt plug is printed in sandstone, which is porous and has an extremely rough surface, so unfortunately it isn't usable. But Sosa is raising funds on his website to purchase body-safe silicone so he can make a plug that functions as an actual sex toy.
Although Sosa's pieces have garnered thousands of comments on Reddit, the viral attention unfortunately hasn't translated into actual monetary benefits. Sosa surmises that's because the link to his online 3-D printing shop was buried underneath the Reddit comments, "which is fine by me… my number one goal was to piss off Putin, not make money." If you want to give a struggling artist a hand and take a stand against the abuse of gay civil rights in Russia, head to Sosa's shop on Safeways, where the butt plugs are available for $23 each.
H/T Reddit | Photo via Imgur/mstyle183