Today we learned that there's such a thing as prom shirts, articles of clothing aimed at promoting  high school's biggest dance of the year.
Today, we also discovered the prom shirt to rule them all.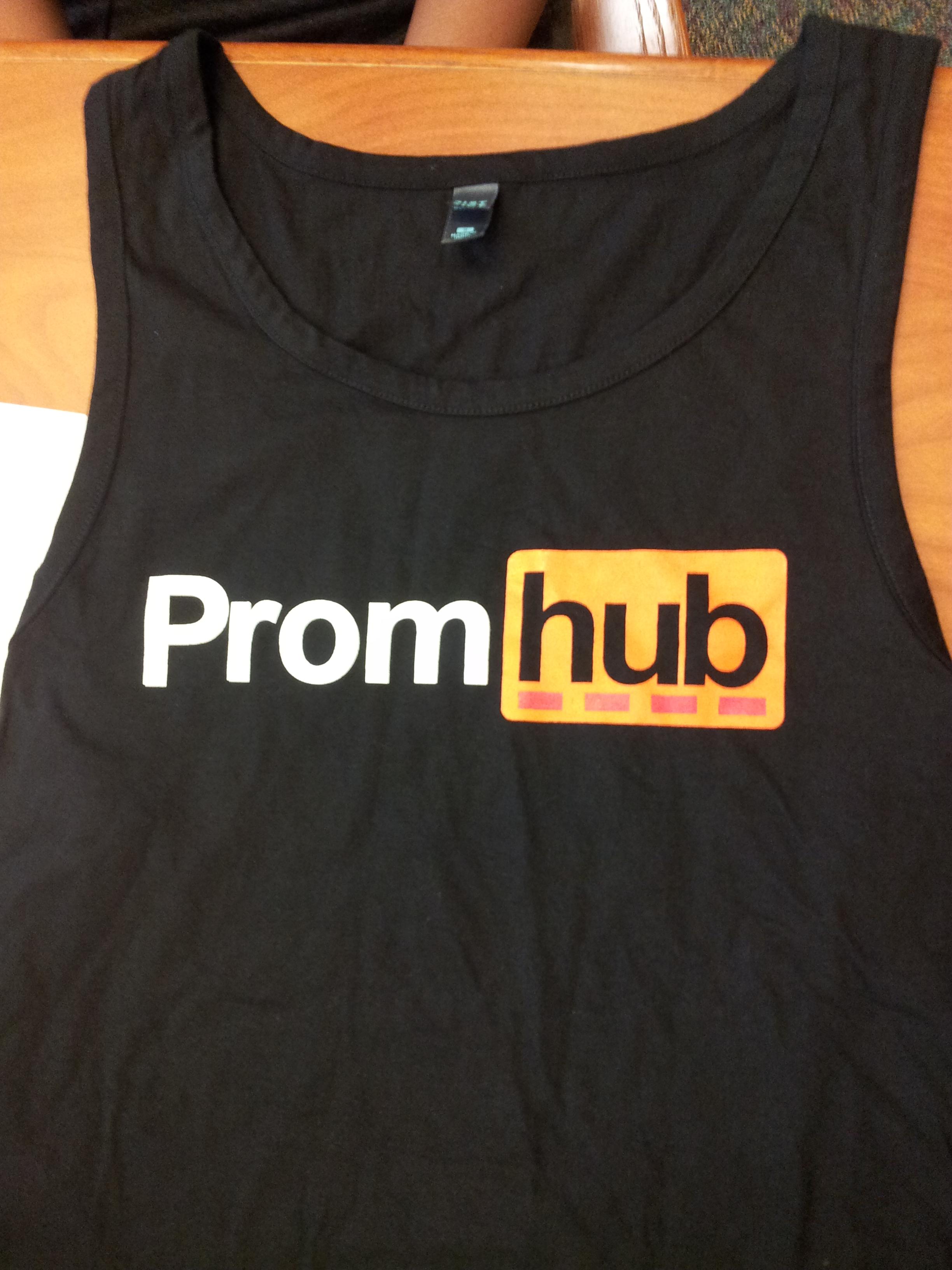 Photo via GriffinGTR24/Reddit
The above photograph was posted on r/funny, Reddit's subgroup for any and all humorous things.
"So this is my school's prom t-shirt," wrote user GriffinGTR24.
If you don't get the joke, you must not be using the Internet correctly. The design is a clever reimagining of Pornhub's—one of the world's most popular pornographic video sites—logo. Since it was first posted seven hours ago, the photo has racked up 1674 comments.
The prom shirt is very much real, at least according to both the uploader and Herecumsbigd, another Reddit user who was offended the fact that it made it onto the site in the first place.
From what we've gathered, the Promhub tanktop was made by a small group of students at College Park High School, located in the Houston, Texas, suburb of The Woodlands. GriffinGTR24 saw the shirt while at his school's library, asked to take a picture, and subsequently uploaded to Reddit for all the world to see.
The Daily Dot reached out to College Park High School to see whether the shirt was authorized by school officials, but our request for comment were unsurprisingly declined.
I you're offended or surprised by the fact that a bunch of high school kids would know what Pornhub is, don't be. They've probably known about it since they were kindergartners.
UPDATE: PornHub loved the PromHub shirt so much, they added a version of it to their official store (NSFW).
Photo via GriffinGTR24/Reddit