With spring only a few weeks away, lovesick teenagers around the world are staying up way past their bedtimes to figure out which celebrities to annoyingly ask to their prom, and how they can best promote each invitation. 
This year, earliest bird hoping to get his worm is Phoenix, Arizona, native Matt Peterson, who intends to sashay with Miley Cyrus, the hyper-popular pop star recently dissected rather wildly by Ronan Farrow.
Patterson posted a video on YouTube last week explaining his love for the singer, saying that he first met Cyrus in 2009 when she "picked [him] out of this parking lot out of about 50 screaming girls" to come into a radio station's studio to chop it up and cry like a child.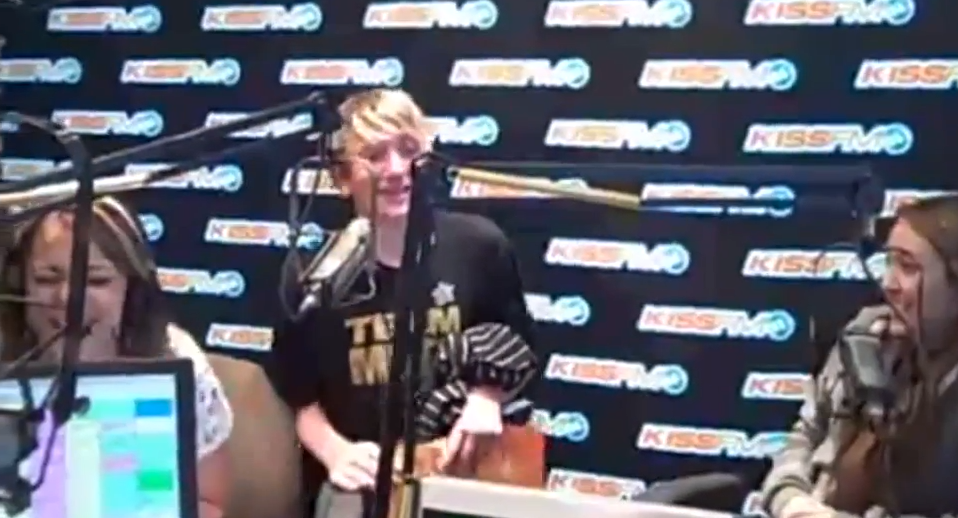 Then, a few years later at a concert, Cyrus gave Patterson a shoutout, further reinforcing his affection.
Now he's 17 and looking for someone to join him at his high school's prom, and he wants to take Cyrus. He asked her from a mountaintop in the nude, which is weird, but whatever. Got to do what you think may work. 
"And if you aren't the slow dancing type, no worries," he says. "I go to public school, and grinding is allowed." 
Throwing out the nakedness, Patterson's plea looks a lot like that of Jake Davidson, who tried to corral Kate Upton into joining him at his Los Angeles prom last year, and entirely different from that of Mike Stone, who in 2012 courted the porn star Megan Piper. Last month, Nicholas Gray, a senior at Owensboro Catholic in Kentucky, asked the same of Jennifer Lawrence.
When are these requests going to stop?
H/T Hypervocal | Photo via Matt Peterson/YouTube