DarkMarket, the decentralized online market designed to surpass both eBay and Silk Road, was always meant to be just a beginning.
The project's radical implications—developers describe it as "next generation of uncensored trade" and a "safe untouchable marketplace for planet earth"—have made it the center of attention since it was revealed to the world several weeks ago.
The Bitcoin community in particular has been furiously debating the software's name, with some saying that it automatically evokes "the dark side" of the cryptocurrency. The developers, by contrast, insist dark "just means the government doesn't have complete control and visibility of something."
DarkMarket developers have said from the start that the tool was only a proof of concept. As such, other coders have already taken up the cause, updated the software, and changed the name to "OpenBazaar."
OpenBazaar's creator, Brian Hoffman, describes an "alternative … that will provide a decentralized market in the same spirit, but with a more positive image going forward."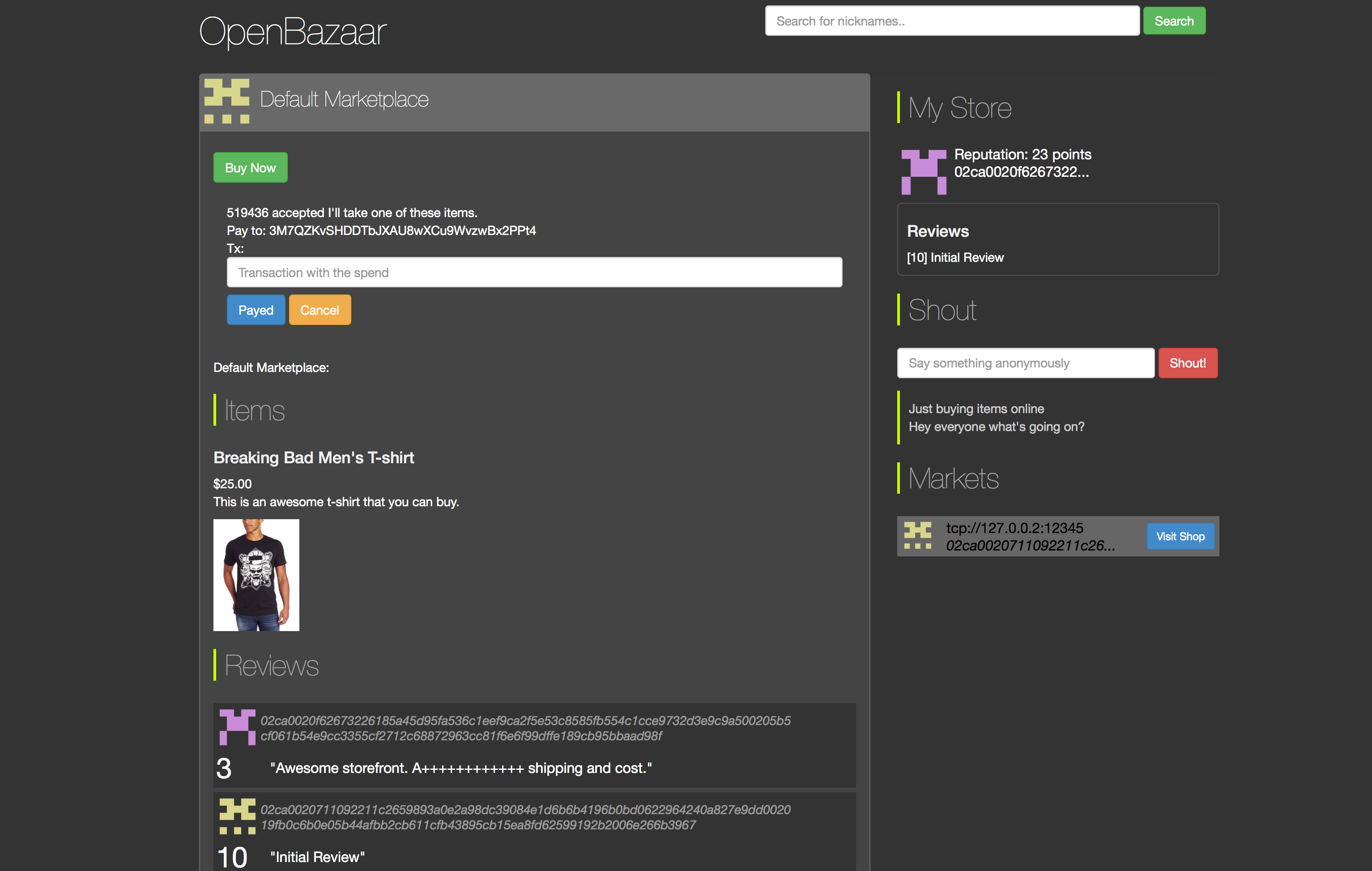 It's important to understand the distinction there. The Guardian recently reported that, after a long debate, DarkMarket had rebranded as OpenBazaar. That's not accurate.
Instead, OpenBazaar has been created by an entirely new team carrying the torch of development forward on the foundation of DarkMarket's code. The original DarkMarket code remains available for any programmers to use in building their own decentralized marketplace.
Both OpenBazaar and DarkMarket remain barely usable at this point. In addition to fundamental improvements to user experience, there is massive work to do in order to secure the tools, so that the marketplace can be both decentralized and anonymous, thus protecting the buyers and sellers and giving the market the kind of power that would allow it live up to the massive hype it's generated so far.
Photo via KamrenB Photography/Flickr (CC BY 2.0)