After the success of Road Trip, and well before the box office domination of The Hangover, director Todd Phillips shared Old School with audiences—to great acclaim.
The raunchy blockbuster comedy stars Luke Wilson, Will Ferrell, and Vince Vaughn as longtime friends who decide to stave off the mounting pressures of adulthood by starting their own fraternity. They are nearly thwarted in their efforts by the bitter Dean Gordon Pritchard, but ultimately emerge victorious. By the final reel, the fraternity enjoys academic recognition and the three main friends are much more satisfied with their lives.
Old School was Ferrell's first starring role in a film that wasn't a horrid spinoff of a Saturday Night Live sketch. He, Wilson, and Vaughn would go on to team up in other projects, with 2004's Anchorman: The Legend of Ron Burgundy acting as a full reunion piece for the trio. Additionally, the film features then-up-and-coming actors, including Elisha Cuthbert, Simon Helberg, Ellen Pompeo, and pre-Entourage Jeremy Piven in supporting or cameo roles. Seann William Scott, Andy Dick (who also starred in Road Trip), James Carville, Snoop (Dogg) Lion, and Artie Lange had additional roles.
To mark the 10th anniversary of Old School's February 21, 2003, release, we put together 10 GIFs of memorable scenes from the movie. 
We might also start our own fraternity.
"Once it hits your lips, it's so good."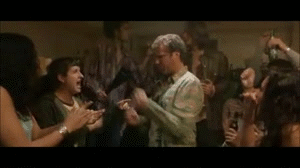 "We're going streaking!"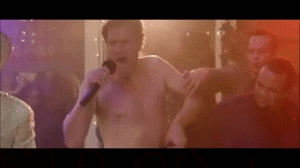 "Wasn't meant to happen like that! Walk it off!"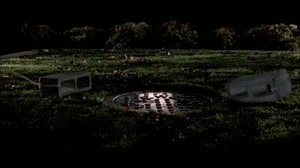 "Which do you like better? Nurse or cheerleader?"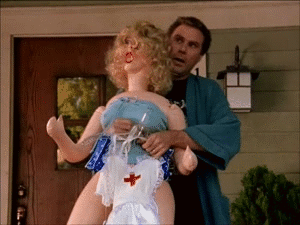 "Who's hungry? Who's hungry?"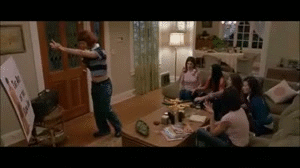 "That's the most powerful tranq gun on the market. Got her in Mexico."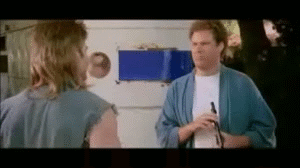 "You're my boy, Blue!"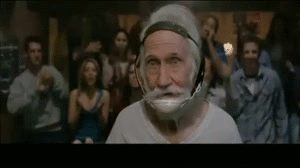 "I do speakers. I don't do tests."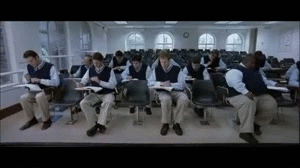 "Frank, don't worry about it. We'll make those points up, I promise you. Your skin's going to grow back, too."
"Still holding … still holding …"