You go to change your infant's diaper, grasping the adhesives and sucking in one last big breath in preparation for the stench. Open the diaper, and there amid all the doodie is a tiny photo of Nicolas Cage.
This is what happens when your friend hangs out on the Internet too much. A prankster called timbo57 cut out dozens of photos of Nic Cage's face and hid them around his friend's house. He also documented it meticulously on Imgur.
Timbo57 hid Cage's face on family photos, inside the lid of his washing machine, and in the battery compartment of a remote control. She even put Cage on a baby's diaper and chew toy.

The Internet's obsession with Cage began more than 10 years ago after humor website You're the Man Now, Dog (better known as YTMND) created parody videos like "Cage Loves Mario Kart." Since then, Cage's legal troubles and poor choice in film roles (Ghost Rider: Spirit of Vengeance, just to name one) have made him the butt of endless jokes.
In August, a Reddit user pulled a similar prank on a friend by hiding photos of Cage under drinking glasses, on top of spices, and on a block of cheese.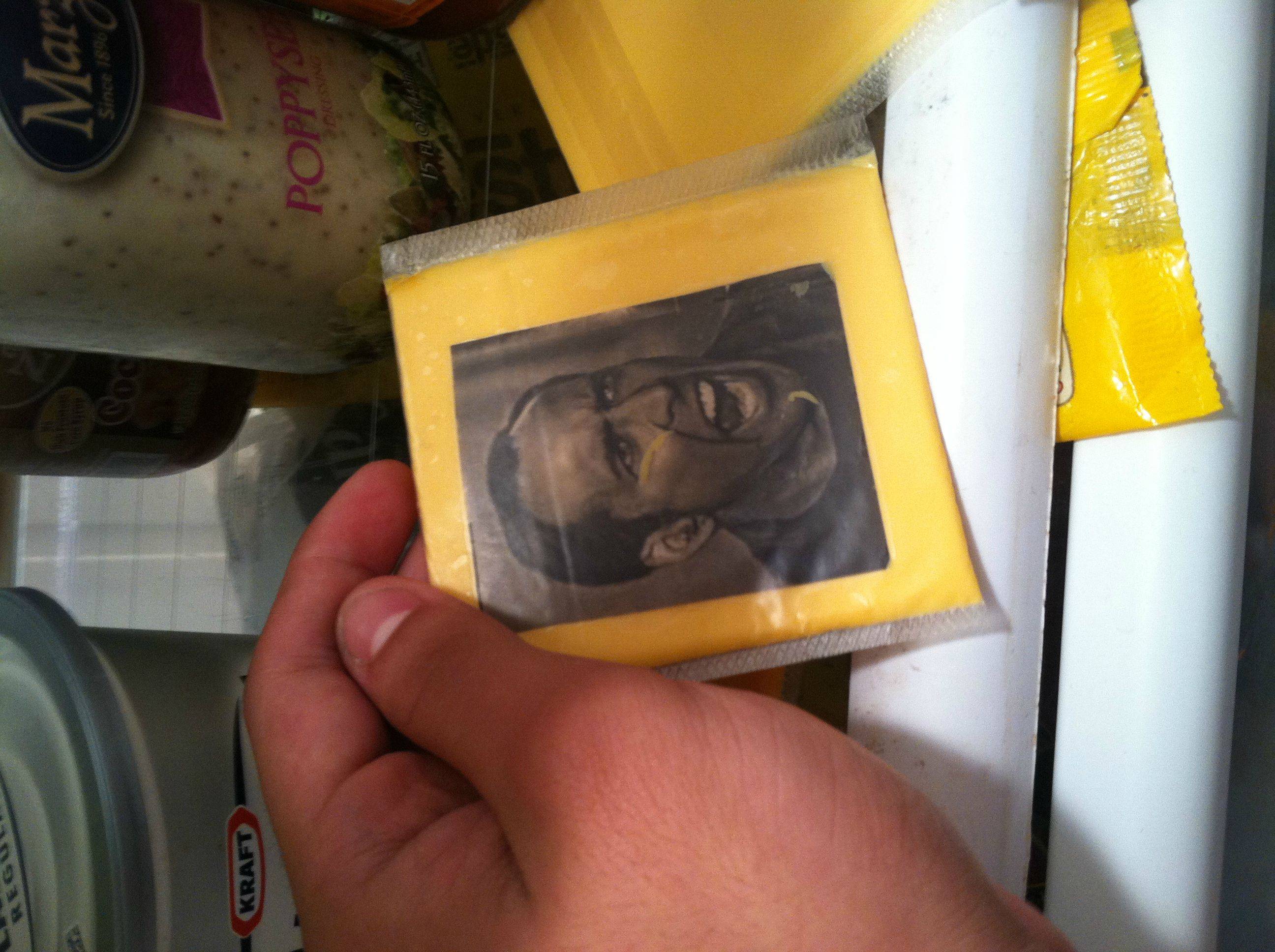 After seeing his initial Imgur album collect nearly 800,000 views in a day, Timbo57 uploaded another album showing the reaction of her friend.
Check out all of Timbo57's photos below.
Photos via Timbo57/Imgur