Local news can be wonderfully awkward, and West Virginia's 59 News is no exception. Anchor Dan Thorn is a fan of dancing to hits in commercial breaks.The only problem is, his co-anchor doesn't like to join in.
Recently, Thorn uploaded a video of himself showing off his moves by dancing Taylor Swift's immensely popular song "Shake it Off."
Improvising, Thorn tries to get his co-anchor to join in on the action, but she is clearly too busy being a professional broadcast journalist. She has little time for such antics. Regardless, Thorn continues onward.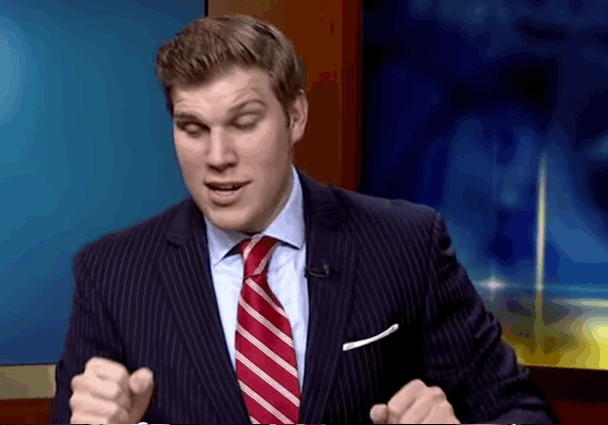 This isn't the first time Thorn has impressed with his dance skills. Last time, it involved T.I. and makeup mirrors.
In his latest performance, Thorn performs a solo James Brown number in front of the weatherman's green screen, having given up on his clearly displeased co-anchor.
Screenshot via Dan Thorn/YouTube