There's a glaring error on the front page of the New York Times.
This is the kind of mistake that keeps a copyeditor up at night: a typo in very large text on the front page of the most famous newspaper in the nation. Can you spot it?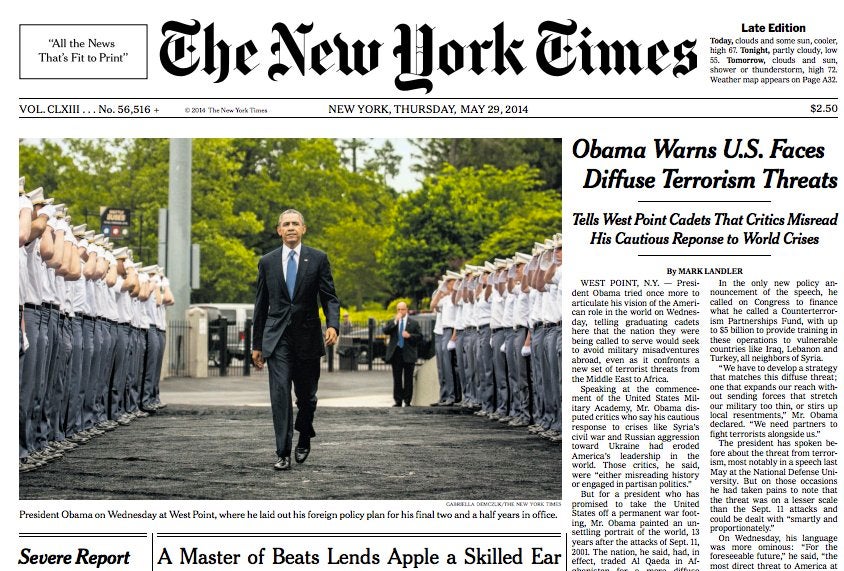 Even with a circle around the error, it still gave our newsroom some trouble. If you read it slowly, you'll see an "s" was left out of the word "response."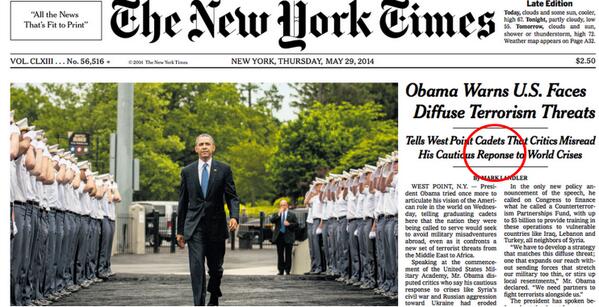 Even better, it's on the day of the Scripps Howard National Spelling Bee. 
Typos, even glaring ones, ought to be comforting: They're bound to happen once in a while as long as humans, not robots, are producing the news. No editor is infallible (as much as we like to convince our writers we are).
For three years, I worked for a major print publication with a full copy desk, and trust me, pesky little errors always made it to print. In Web publishing, where copyeditors are a resource most news sites (including this one) can't afford, tiny mistakes are relatively common.
Fortunately, the New York Times staff and its colleagues seem to have a good sense of humor about it.
Every coy editor's worst nightmare.

— Michael Roston (@michaelroston) May 29, 2014
Waht did I msis?

— Jordan Cohen (@jorcohen) May 29, 2014
@ckanal @_Cooper then again my paper did this sooooo https://t.co/ap1pOxVMNf

— Alex Hern (@alexhern) May 29, 2014
Personally, I can't wait to read the public editor's re(s)ponse. 
H/T Huffington Post | Photo via Alex Torrenegra/Flickr (CC BY 2.0)