Here at the Daily Dot, we swap GIF images with each other every morning. Now we're looping you in. In the Morning GIF, we feature a popular—or just plain cool—GIF we found on Reddit, Tumblr, or elsewhere on the Internet.
The mighty warrior Samson rests on the lap of Delilah while a group of soldiers looks on. They wait in earnest for Delilah to cut Samson's hair to sap him of his strength. Only instead of reaching for a pair of scissors, as depicted in to the 16th century masterpiece Samson and Delilah by Lucas Cranach the Elder, Delilah runs her hands through his hair and finds a bug, which she proceeds to eat.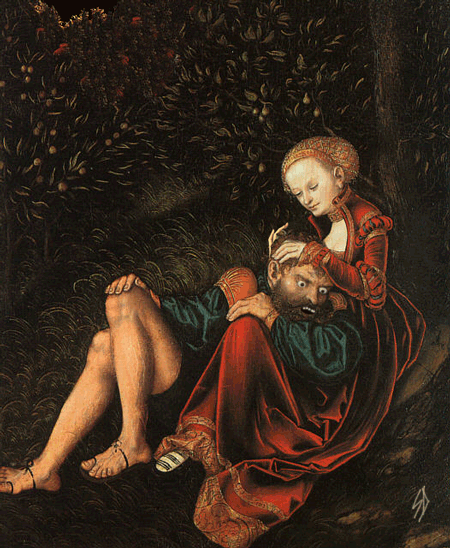 This is the hilarious image depicted in the GIF by 34-year-old James Kerr, an artist with a passion for reimagining early Italian and Medieval works of art. 
"Upon first sight I immediately thought of apes picking bugs out of each other's coats," Kerr told the Daily Dot. "Of course, the story of Samson and Delilah isn't about grooming and eating bugs, but I thought it would be a funny representation of that image. …I kinda like looking at these paintings as if they were inhabited by Hosers and Nitwits. Someone once told me that I'm breaking down the ivory tower of high-art (I laughed) — I prefer wanting to see the world high of art being populated by [fictional TV hosts] Bob and Doug Mackenzie's."
It takes Kerr usually no more  than a couple of hours to complete a GIF, which requires meticulous cutting of the paintings. Kerr's quirky sense of humor has struck a chord with Tumblr, where over the past year each of his animations has collected 200 notes on average.
"What I hope people feel/experience when they see one of my GIFs is something of both an amused reaction, and that of wanting to look at art differently," he added. "I love looking at images and imagining them differently. Essentially, you know that question where people ask 'What do you see in that painting?' Well, this is kind of that but expressed through an animated GIF."
Here are some of Kerr's most popular GIFs from the past three months.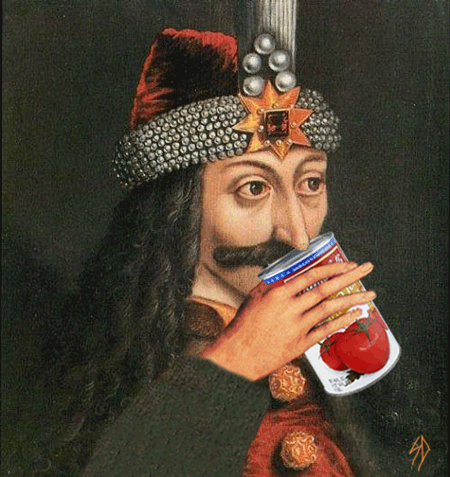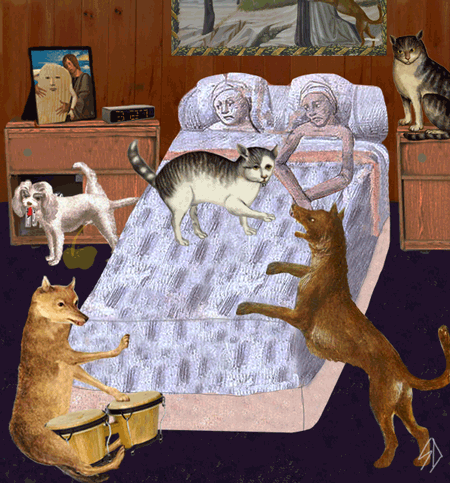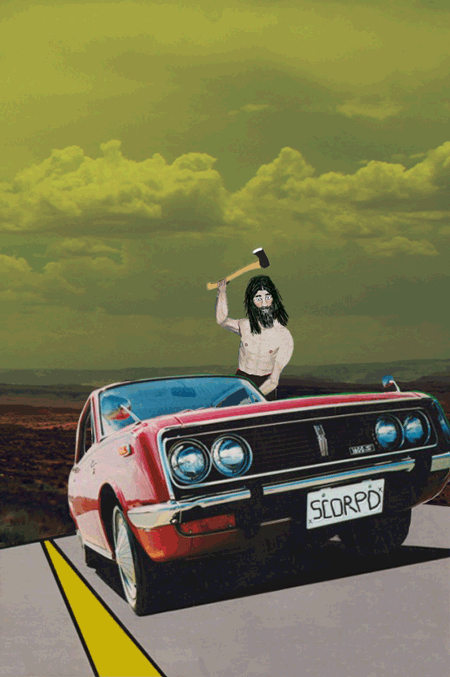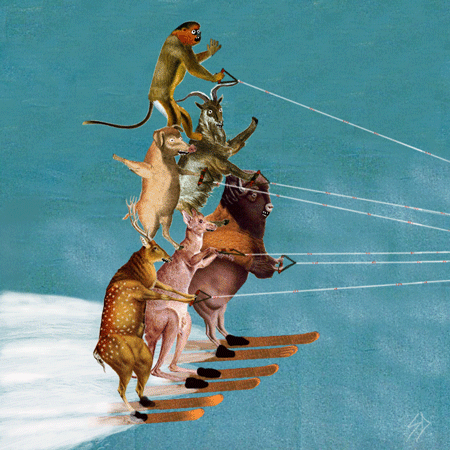 Images by James Kerr