Here at the Daily Dot, we swap GIF images with each other every morning. Now we're looping you in. In the Morning GIF, we feature a popular—or just plain cool—GIF we found on Reddit, Canvas, or elsewhere on the Internet.
A complete GIF animation only comes along once in awhile.
These animations not only blur the lines between beginning and end but are so silky smooth and mysterious that you keep watching to see if you missed some sort of clue.
This is the sort of feeling you get when seeing the following animation from 22-year-old Frenchman Guillaume Kurkdjian.
The colorful yet simple GIF features a man on a runaway boat who jumps off onto a ladder connected to a stilted house. Once inside, the man looks briefly outside the window, then disappears.
"Why is this guy here on his little boat? Maybe running from a huge monster or just really hurried to meet his girlfriend. I think the simplest GIFs are the best," Kurkdjian told the Daily Dot. "I love to see little houses, cabins lost in the nature and imagine stories with them, I like means of transport in general and lovely characters. My inspiration also comes from all the colorful isometric creations and animations I found on tumblr, behance or vimeo."
Since joining Tumblr in February, Kurkdjian has posted only 16 animations on his Tumblr Bisous Les Copains (which, according to Google Translate, means "kissed buddies"). About half of his animations have been featured on Tumblr's GIF tag.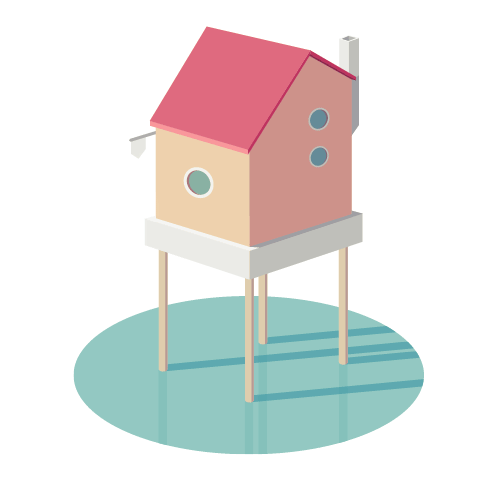 Images by Guillaume Kurkdjian