Here at the Daily Dot, we swap GIF images with each other every morning. Now we're looping you in. In the Morning GIF, we feature a popular—or just plain cool—GIF we found on Reddit, Canvas, or elsewhere on the Internet.
At the 1939 New York World's Fair, the View-Master revolutionized the way people interacted with photographs. Using thin cardboard reels, the device combined photos depicting the perspective of the left and right eye into one 3-D stereoscopic image.
Now, after more than 70 years, one GIF artist has picked up where the View-Master left off.
Vintage 3D is a new Tumblr by Dan Florence which transforms the charm of historic 3-D stereoscopic images from the 1800s and early 1900s in GIF form. Florence's black and white GIFs include President Teddy Roosevelt riding his steed through Yellowstone National Park in 1903, an old ride at Coney Island, and a group of American soldiers learning how to using their gas masks during World War II.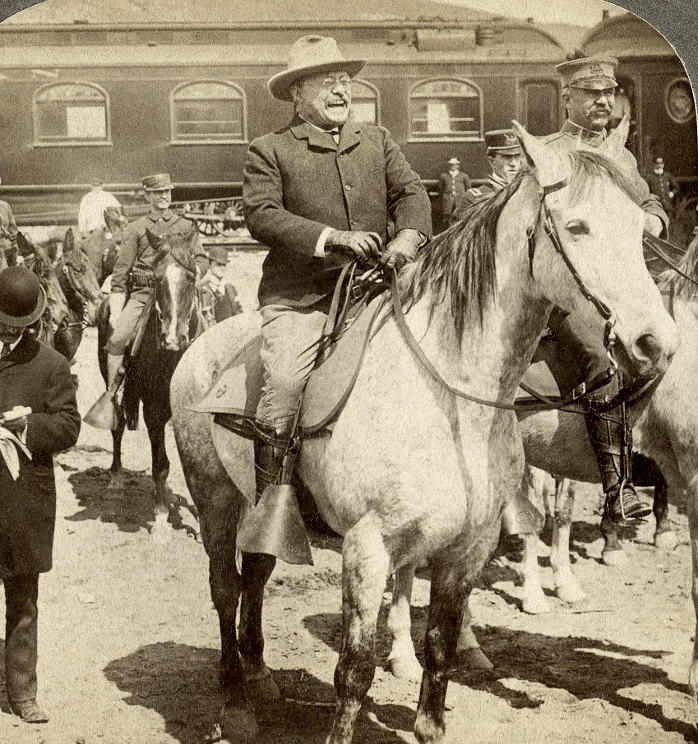 "The 3D images give you this sense of depth and reality that just isn't present with a static vintage photograph. It's a way to see that the past isn't so different from the present, after all," Florence told the Daily Dot. " It's a way to travel through both space and time. Sometimes I look at a face in one of the GIFs and feel like I could know that person – like I could strike up a conversation with them, or shake their hand, or dive right into their world. It's a very profound experience for me at times."
Like the GIF itself, stereoscopic images have seen a revival on Tumblr thanks to artists like Mr. GIF who have who produced 3-D images of celebrities like Jimmy Fallon and Gorburger using film cameras. The trend has also caught on among big brands like American Apparel, which has paid to feature stereoscopic GIFs in the Tumblr radar, a discovery tool the company uses to push out content to all its users. 
To date, Florence has created more than 80 historic GIFs. His favorite GIF is "of a cat just sitting in a top hat, wiggling back and forth in 3D" which was made using 100-year-old photographs.
"Sometimes we act like the internet is what made cats famous, but here is photographic evidence that cats have always been dumb, weird and hilarious," he added.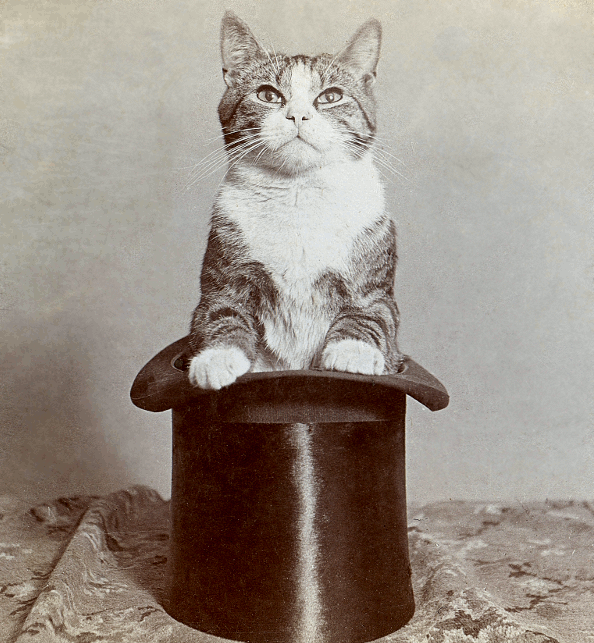 Photos by Dan Florence