Mirai is heartwarming without being cloyingly sentimental, a charming and often laugh-out-loud funny story about a young sibling rivalry. Written and directed by acclaimed anime filmmaker Mamoru Hosoda (The Girl Who Leapt Through Time), it's guaranteed to make you smile.

Four-year-old Kun lives with his parents and his dog Yukko, and he isn't prepared for the arrival of his new baby sister Mirai. She quickly takes up all his parents' attention, driving Kun to harmless but annoying pranks and tantrums. Sulking in the garden one day, Kun discovers a new distraction: a magic portal that introduces him to family members from the past and future. These include his great-grandfather as a young man after World War II and a teenage version of Mirai from the future, ready with advice for her older-yet-younger brother. As Kun's parents juggle their careers with a newborn baby and Kun's persistent jealousy, Kun goes on a series of magical adventures that help him learn to appreciate his family.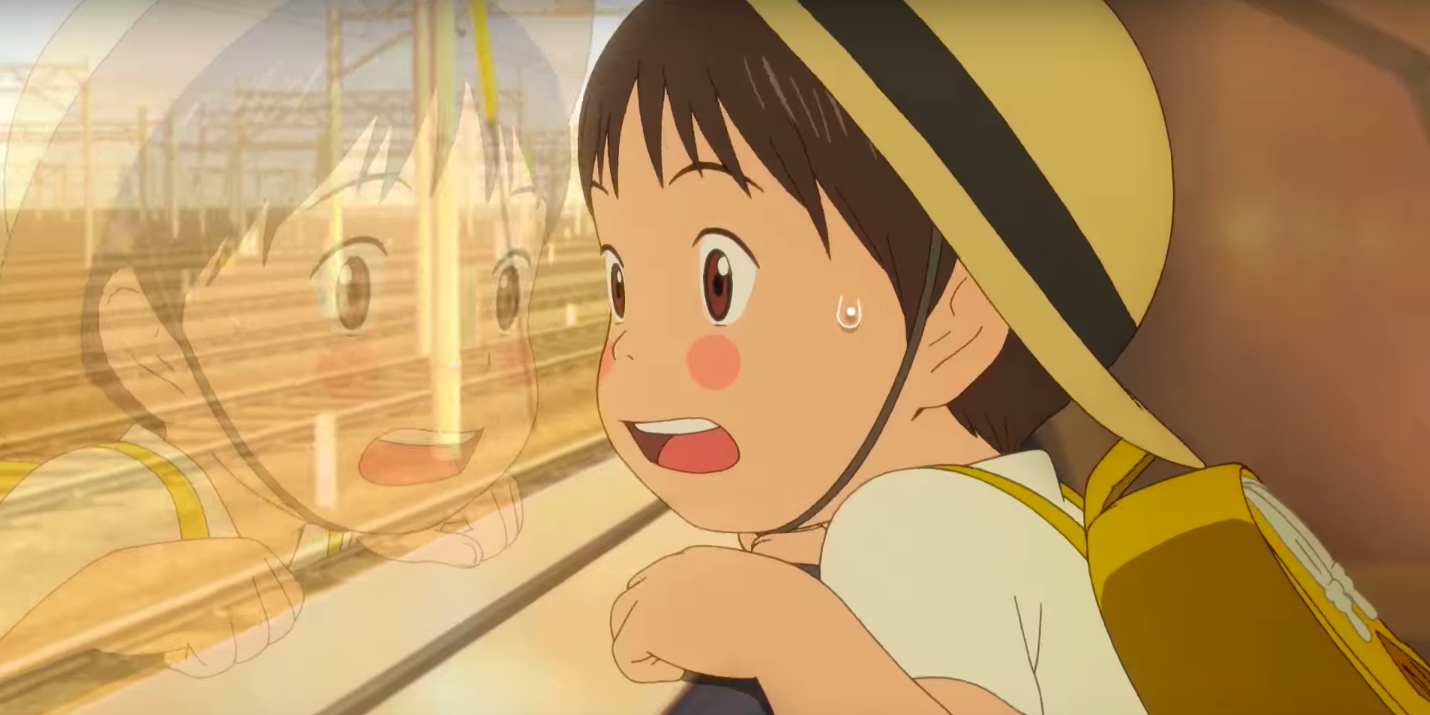 In the admittedly limited scope of anime movies released in the U.S., this feels like an obvious follow-up to last year's smash hit Your Name. Both are contemporary stories about growing up and accepting responsibility, using fantasy as a hook for real-world drama. Both are also rooted in Japanese traditions and family history, with a warm sense of humor. Mirai arguably plays to a different audience than Your Name's teen romance, but it still has something for everyone. Kids will be able to laugh and learn along with Kun, yet this doesn't feel like a film aimed specifically at children.
Kun and his parents offer a balance of perspectives. Viewers can simultaneously sympathize with Kun's amusingly childish problems (his mom makes him wear the wrong pants!) and Hosoda's well-observed portrait of new parenthood. This combination feels refreshingly rare: an intimate, realistic adult drama packaged as a comedic children's cartoon, whose creator understands the viewpoint of a young child. Just as Kun learns from his adult relatives, viewers learn to understand the sincerity of his tantrums and fixations, all depicted with a skillful eye for physical comedy and the quiet beauty of domestic life. 
https://www.youtube.com/watch?v=8kMrG_BSWBk
Mirai is screening at the London Film Festival, and will come out in the U.S. on Nov. 30.