Memes, a.k.a. the common cultural language of the internet, gain and lose popularity at the speed of light. Thanks to the power of Twitter, it seems like there's a new hot meme every hour—but, of course, some memes last days or even weeks if they gain enough traction.
If you want to get in on the meme-making game, look no further. We've compiled a handy-dandy list of all the best free, online meme generators you can use to make your own versions of the internet's most popular memes. They're all easy to use and are sure to have you making high-quality memes in no time.
Here, in no particular order, are the top 5 meme generators you should be using in 2020.
Best meme generators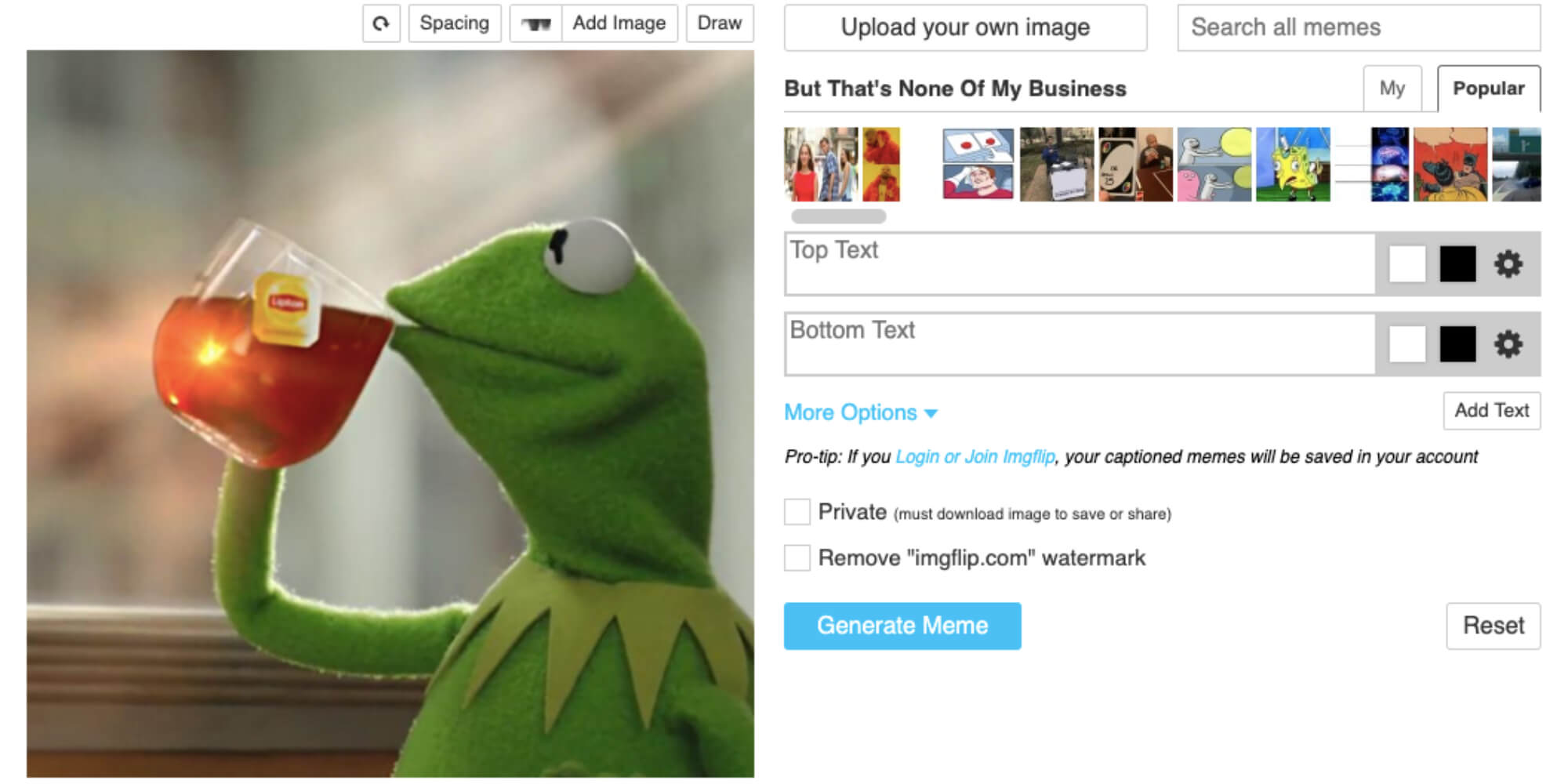 Imgflip is definitely the top meme generator online today. Allowing you to make memes through pictures, GIFs, and more, it's a mobile-friendly platform that'll allow you to meme with efficiency. Just upload whatever you want to meme (or choose from the "hot memes right now" tab), add some customizable text, and you're all set. You can also play around with their AI meme-generating service just for fun.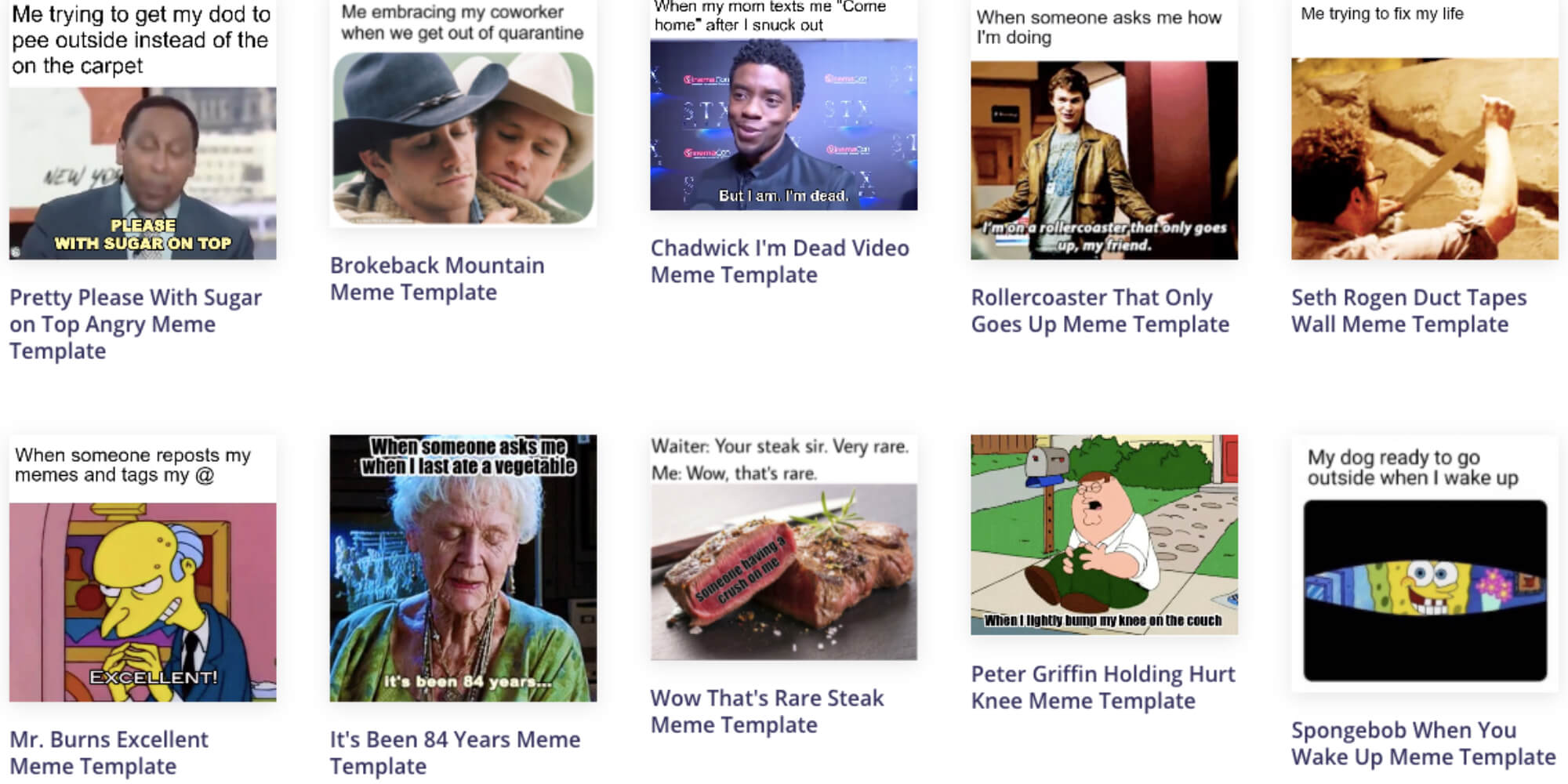 Kapwing is just as great as Imgflip, but its strongest suit is definitely its meme templates. While you can absolutely use this website to make memes from scratch, Kapwing regularly updates its templates tab with GIFs and pictures that are making their way around the internet in real-time—thus ensuring that you're staying current as you meme.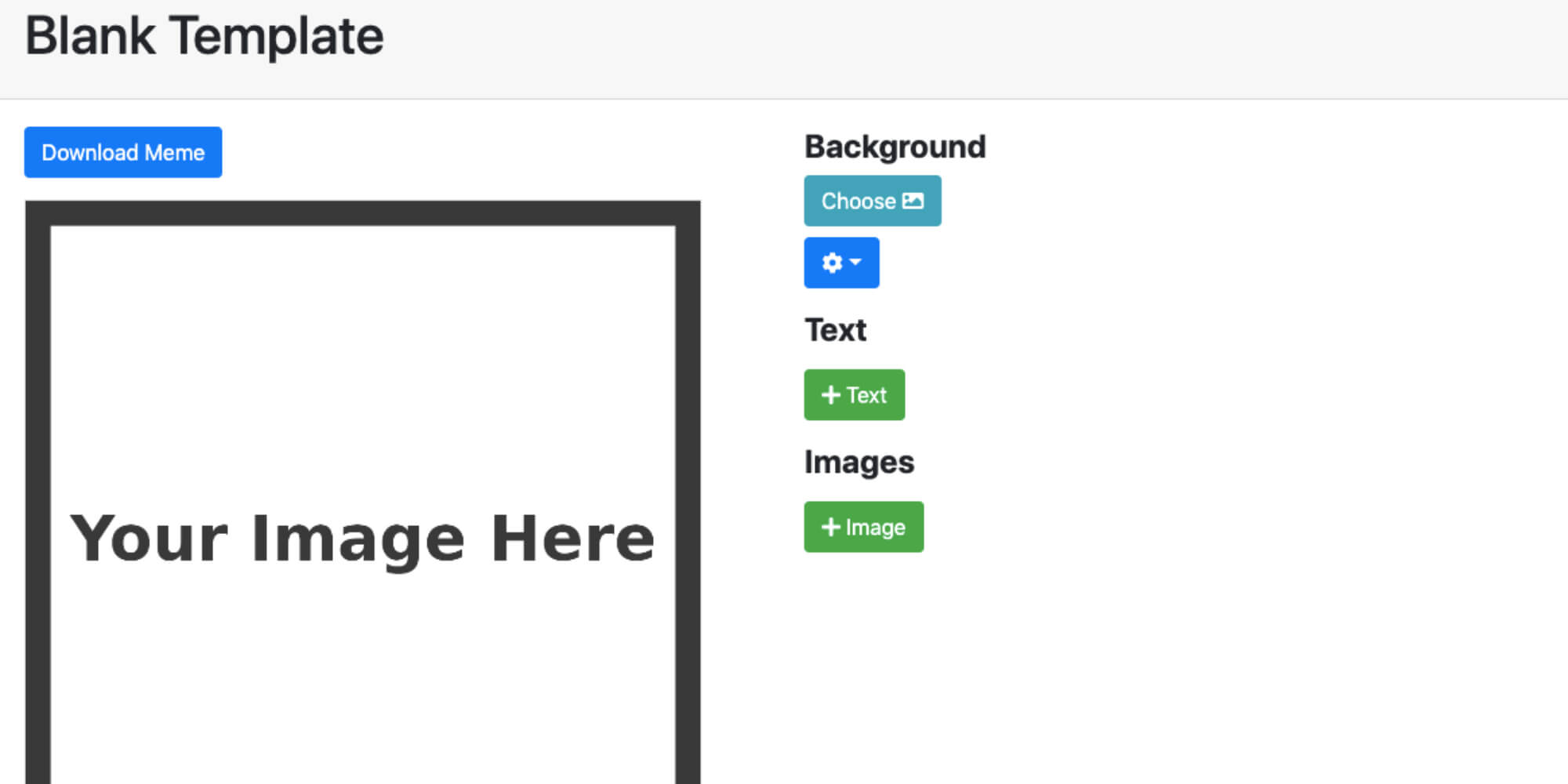 Meme-Creator is extremely bare-bones in its design and is, as a result, quite straightforward to use. While it doesn't have quite the same capabilities as Imgflip and Kapwing in terms of their impressive meme libraries, this site focuses heavily on you building your own. Just upload a background image, enter in your caption text, and add however many other images you wish to meme, and voila! Your freshly baked meme is ready to be served.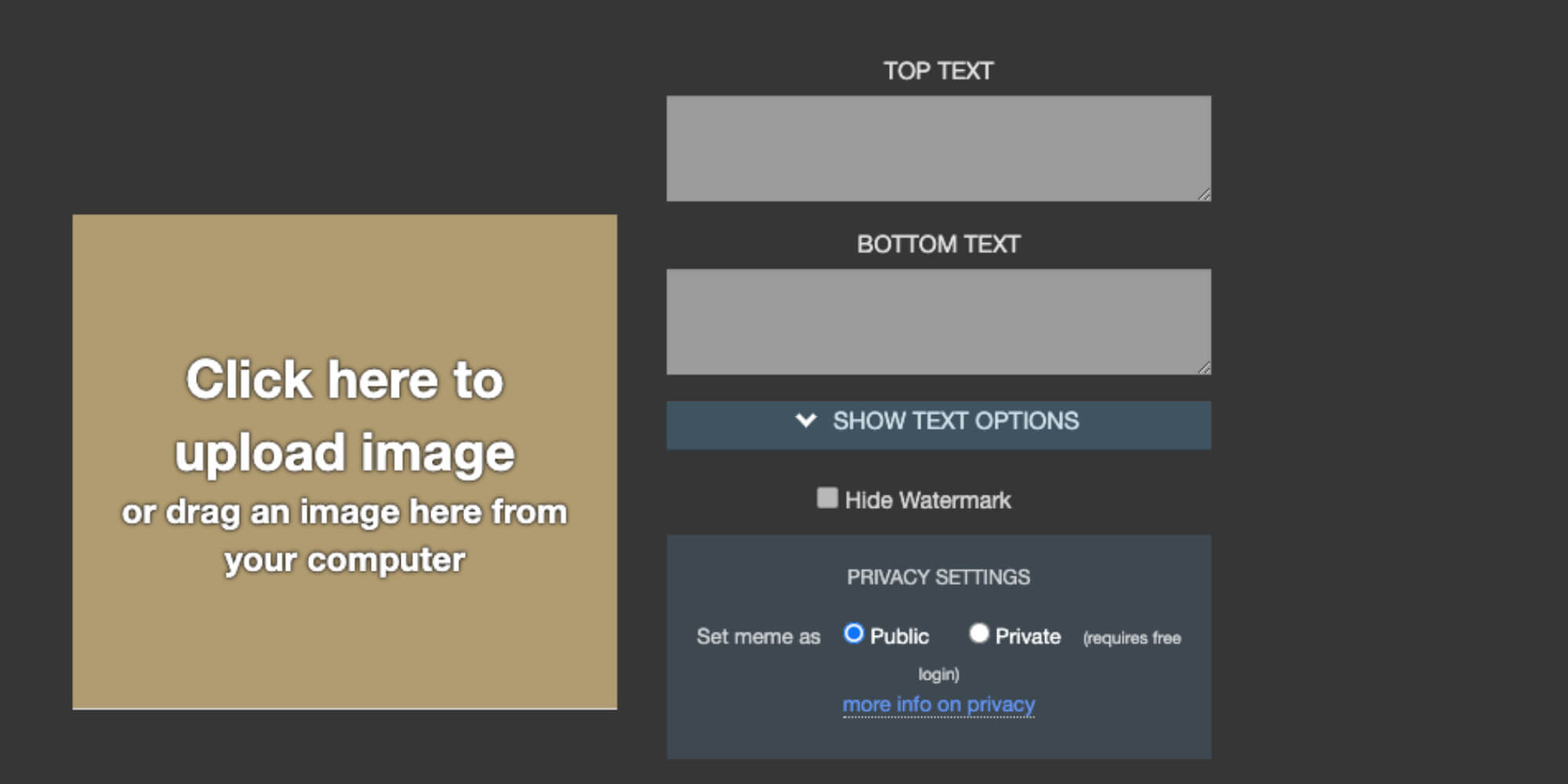 Make-A-Meme also has a simple interface, but it focuses more on text customization. Upload one image that you want to meme (could be a viral picture or something from your camera roll), and play around with top and bottom text as you wish. Make-A-Meme also gives you the option to keep memes public or private, in case you want to keep your original meme library away from prying eyes.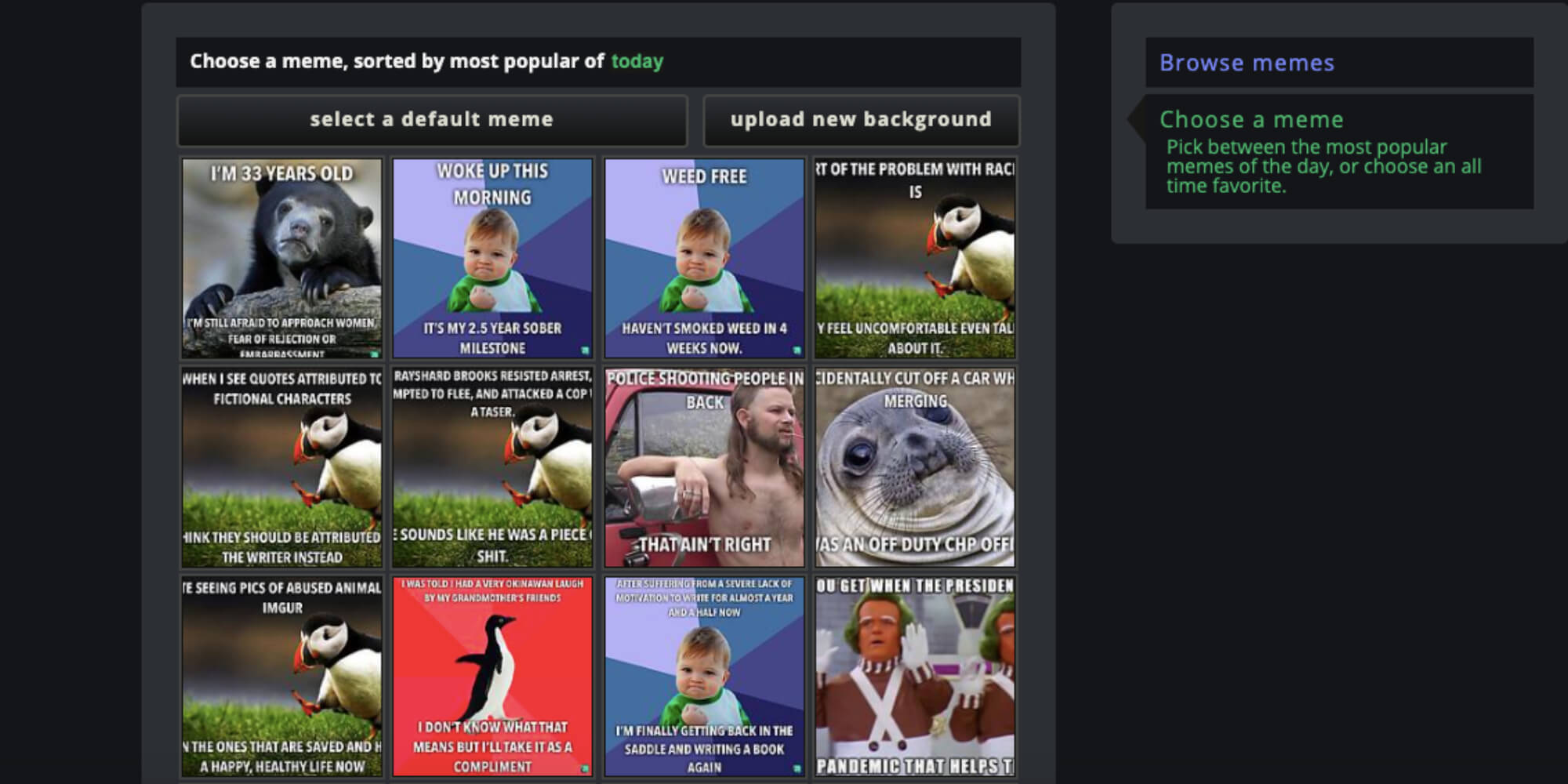 Imgur has been one of the most popular meme-sharing sites on the internet for a while now—so much so that it's comparable to Twitter and Reddit in terms of the scale of its user base. As much of a social medium as it is a creative platform, Imgur has a database of just about every meme that's ever hit online spaces, so you won't have trouble finding what you're looking for. Plus, here's a massive upside: The company actually wants to pay meme creators! Professional meme-making is officially on the horizon, folks.