While Superman and Batman have to make do with Metropolis and Gotham City, Marvel movies have the benefit of real-world locations—and real-world pop culture references.
Remember the first Iron Man movie, when Tony Stark was featured on the cover of everything from Wired to Forbes? Or when, at the end of The Avengers, crowds of New Yorkers celebrated surviving an alien attack by buying Hulk hands and Captain America T-shirts? 
OK, so maybe that was a transparent ploy to hawk Avengers merchandise to real-world audiences. But it was still pretty cool.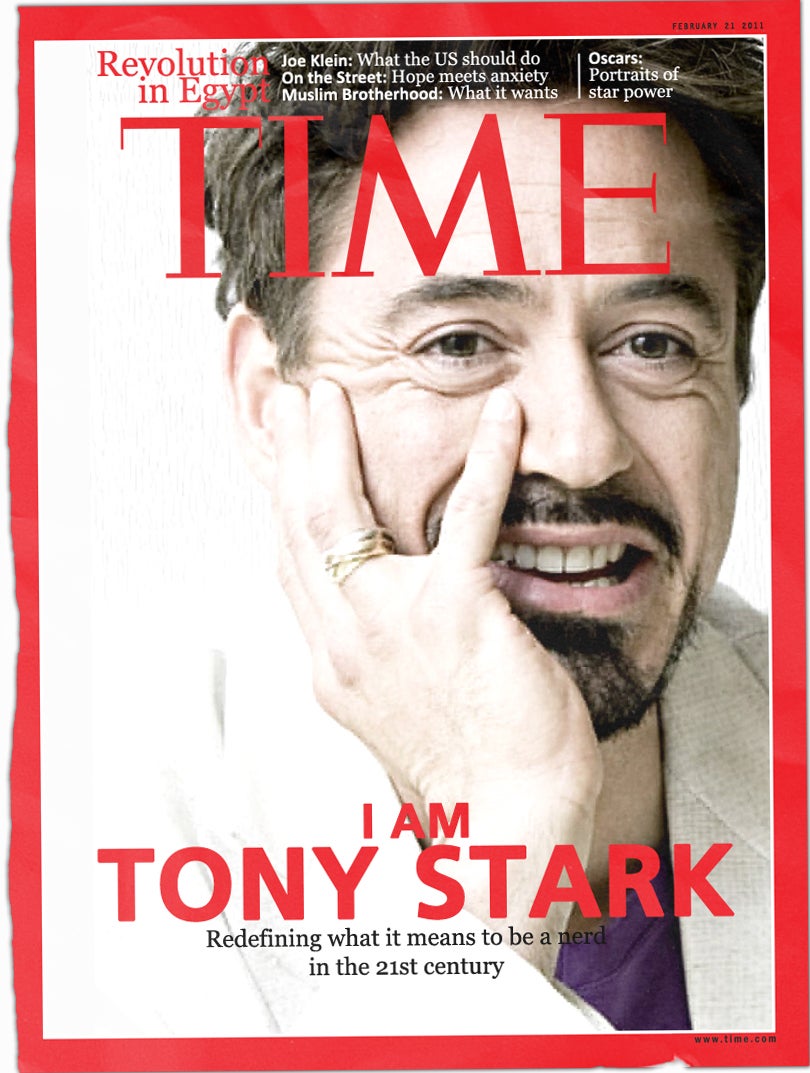 You can already buy replicas of Shepard Fairey's Iron Man 2 poster on Etsy, but Tumblr account MediAvengers has come up with something even better. Inspired by Tony Stark's love of publicity, fan artist nottonyharrison is creating a collection of Avengers-universe magazine covers.
There's something strangely satisfying about seeing Captain America on the cover of Time magazine, rather than, say, The Daily Planet. And knowing Joss Whedon, we can easily imagine an Avengers sequel where Black Widow and Hawkeye are annoyed by paparazzi from Us Weekly.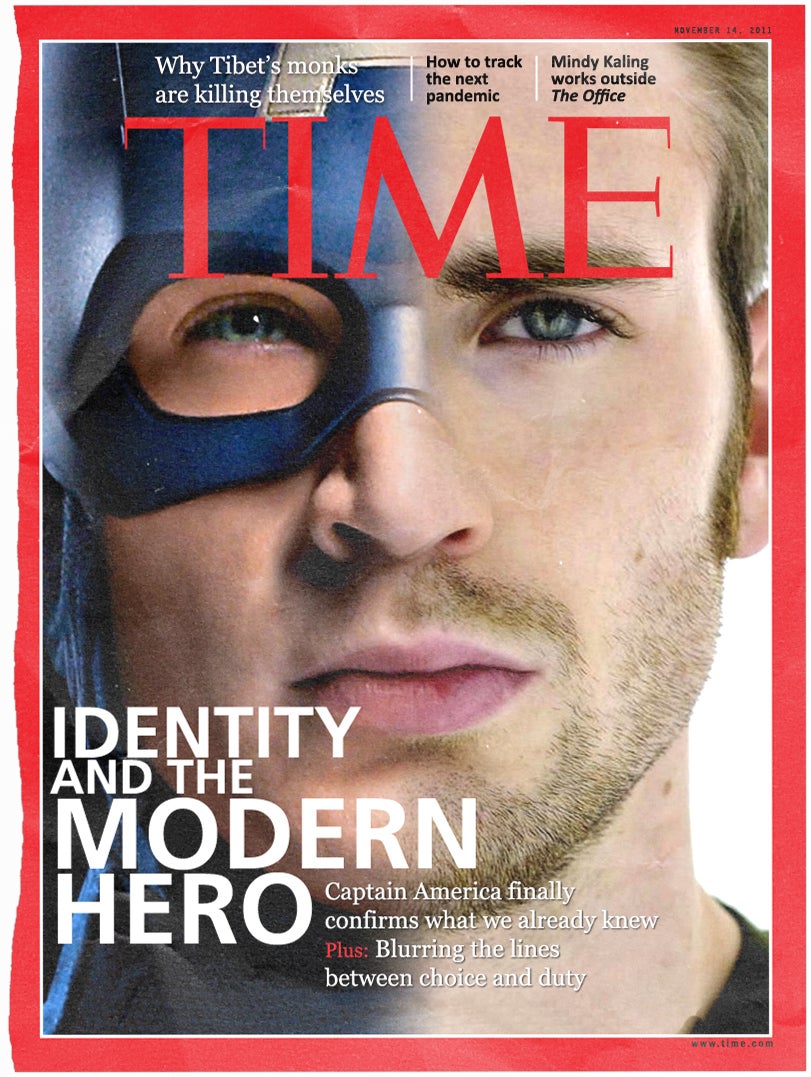 Of course, it helps that Robert Downey Jr., Chris Evans, and Scarlett Johansson have done more publicity photo shoots than they've had hot dinners. Some of the MediAvengers covers look surprisingly close to reality.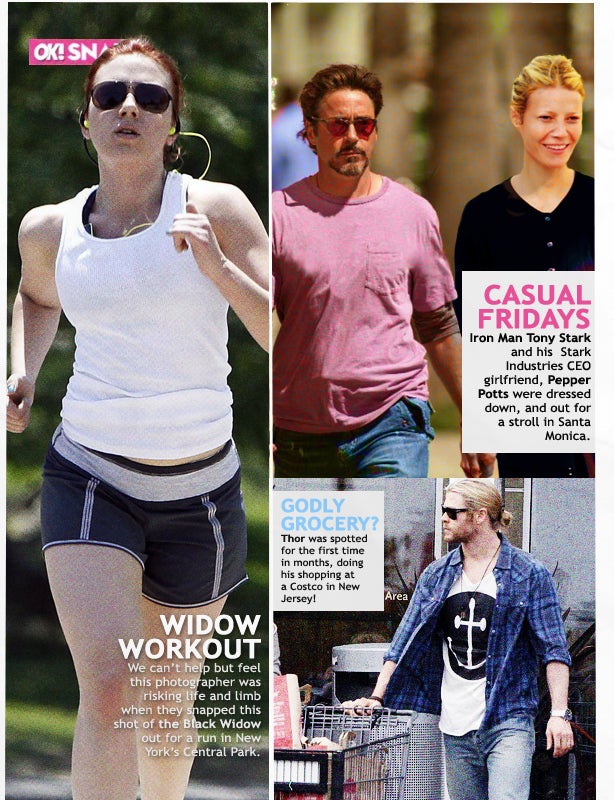 It makes us kind of wish that Forbes and Vanity Fair really did do cover stories on Pepper Potts, CEO of Stark Enterprises and girlfriend of Iron Man. They'd probably be a lot more exciting than Gwyneth Paltrow's latest interview about GOOP, anyway.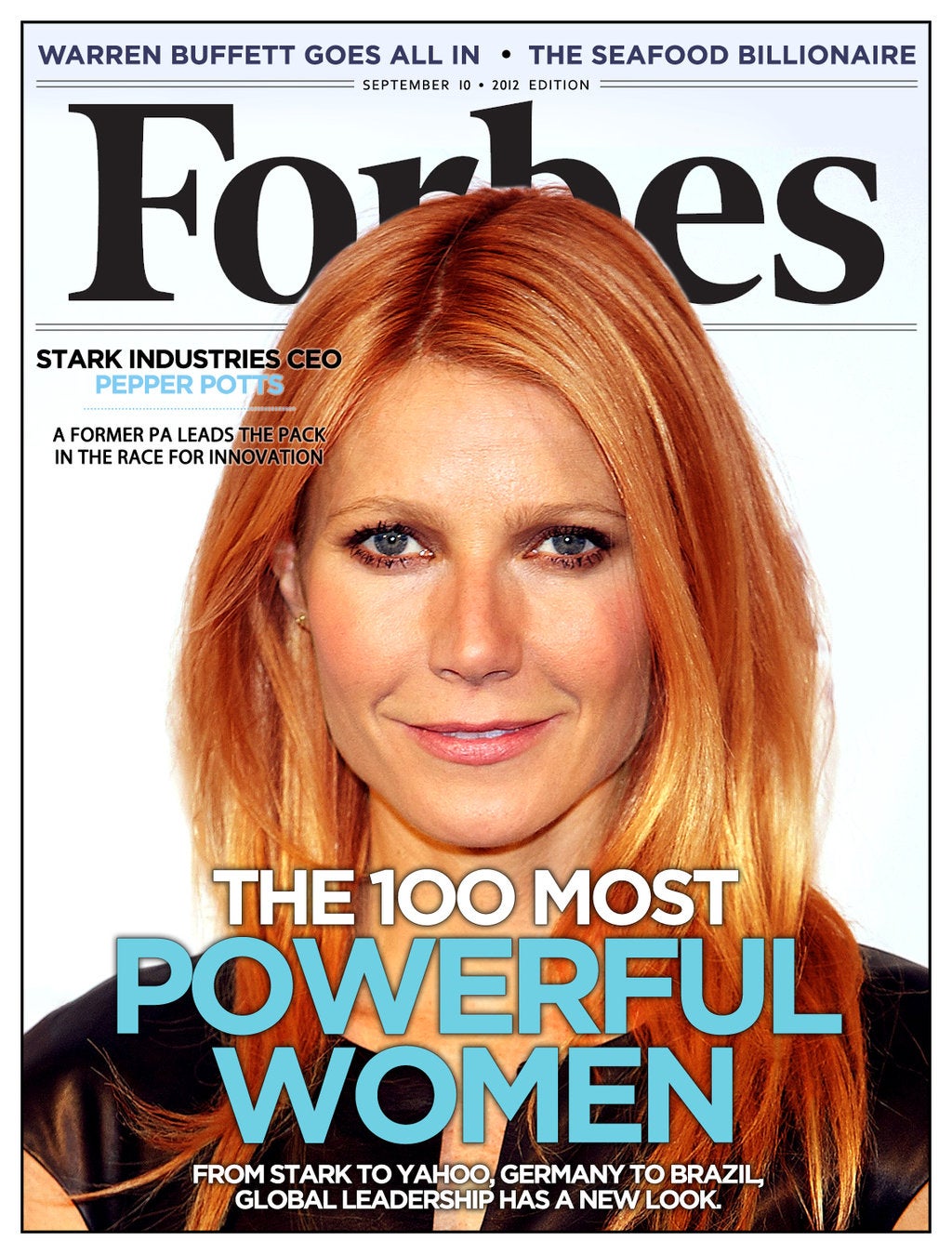 All art via nottonyharrison/deviantART