Disney and Crocs once again joined forces to launch Lightning McQueen crocs for adults, and they appear to be just as popular as they were in 2019 when the first launch of Disney/Pixar Lightning McQueen crocs took place.
The shoes, which have "long-lasting LED's" that light up with every step, once again sold out lightning fast, leading many disgruntled customers to express their disappointment on social media. "I am gonna have a full blown toddler style caillou meltdown If I miss these shoes again," one, customer who seemingly struck out on the shoes in 2019, said of the 2021 launch.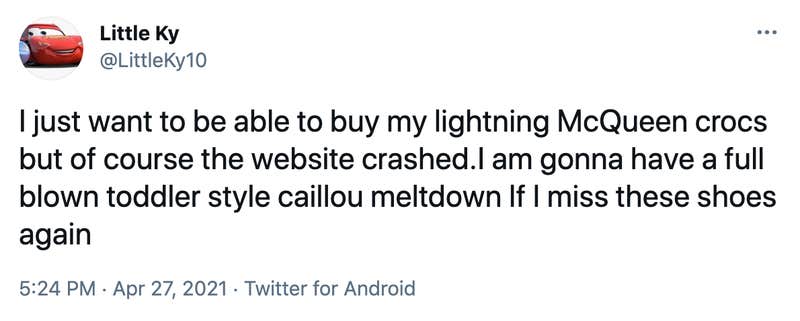 In fact, there were some calls for Crocs to make them a "regularly sold clog," with one user calling it "not very kachow" of the brand to refrain from doing so.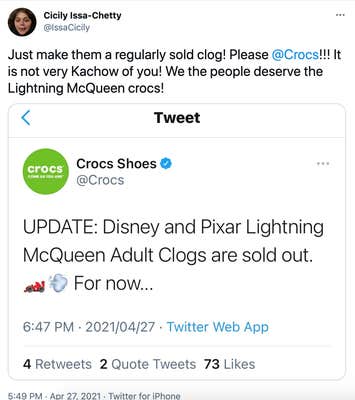 Not getting their hands on a pair of the coveted shoes was apparently the last straw for many online.
"This is the beginning of my villain arc," one person joked.
"THIS YEAR HAS SUCKED ASS AND NOT GETTING THE LIGHTNING MCQUEEN CROCS WILL PUSH ME OFF THE MUTHAFUCKEN EDGE," another said.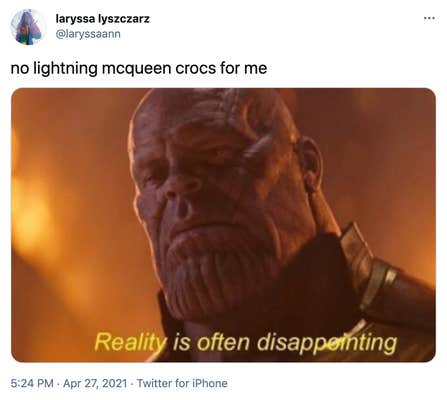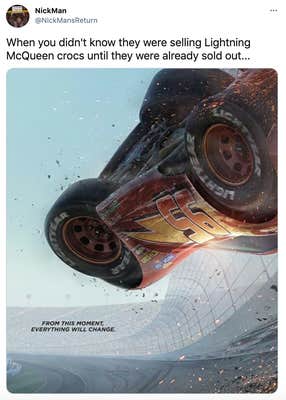 Users also directed their anger at scalpers and customers who used bots to buy up the shoes.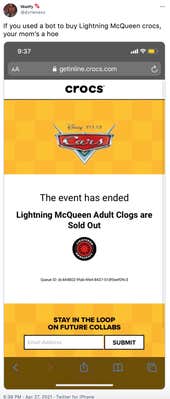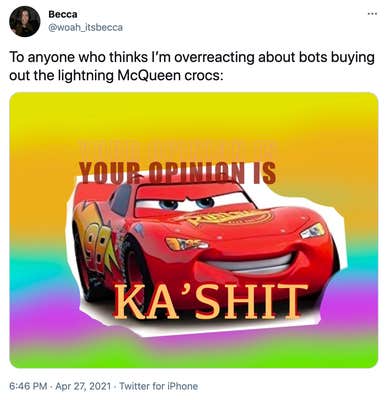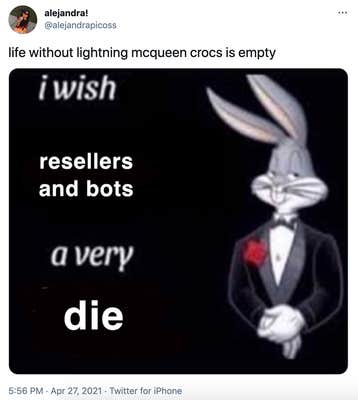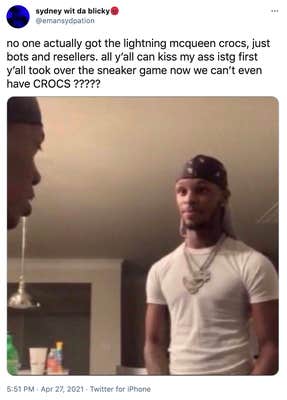 While many are in despair over their inability to obtain the shoes, the memes it spawned are entertaining at least.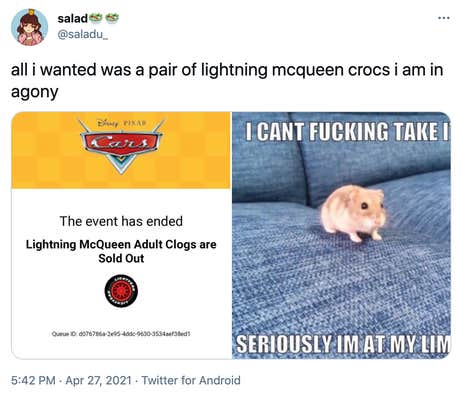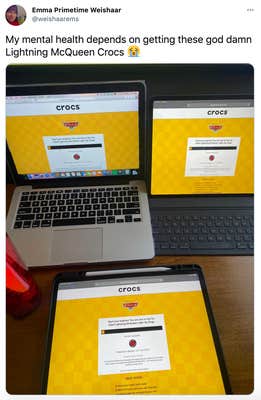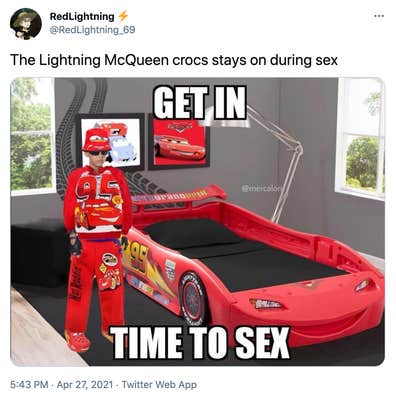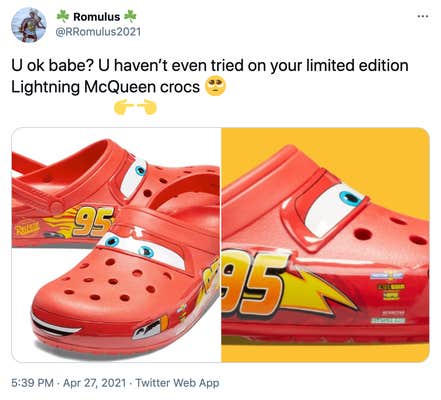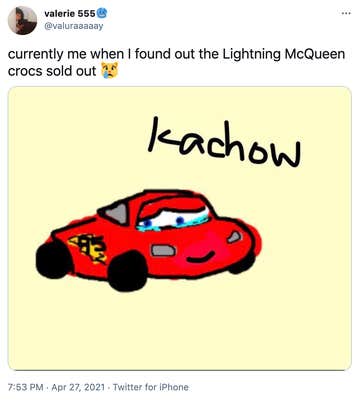 ---
More essential culture reads
---