When 45-year-old Leigh Swanson of Saginaw, Michigan, went missing on Nov. 17, her family knew where to look. But when they called Steve Fabi, the man Swanson had gone on a date with after meeting him online at dating site MeetMe.com, he was "rude" and hung up on them. Three days later, Swanson's family called the police, but it was a week before anyone knocked on Fabi's door.
Just as police arrived to pay him a call on Nov. 27, the 30-year-old Fabi committed suicide inside of his house. The next day, they found Swanson's body in the woods nearby. 
While other questions—like why it took police a full seven days after Swanson went missing to try talking to Fabi in person—could be asked about the case, news reports thus far have focused on the fact that Swanson and Fabi met online. Perhaps police would have moved faster if they had checked out Fabi's Facebook profile: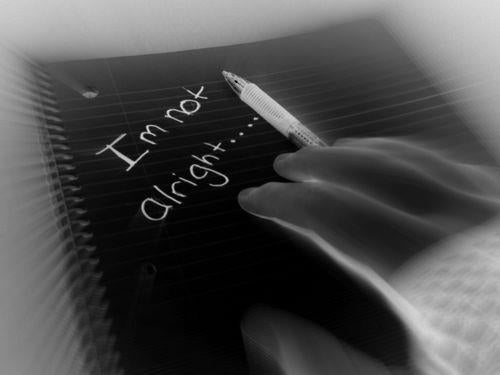 Like the photo above, previously used as Fabi's profile image, his bio is full of dark humor, and like the recent case of cannibalistic Brooklyn cop Gilberto Valle, disturbing in retrospect:
Lets see, my name is Steve, I'm a pretty retarded dude. I don't know what to say about myself. I'm a WICKED nice guy (to most people) and like to go out and have fun (sometimes a little too much – and I've got the bruises to prove it), then I wake up, laugh it off and do it all over again. I love hanging out with my friends and doing what ever won't get us arrested (well, most of the time). I love movies, stand-up comedians, all kinds of good stuff…   I like things that are cool and people that are cool.   You'd like me, hell, everyone else does! (Hah. yeah right)
Though Fabi's and Swanson's MeetMe profiles are not publicly available, the networking site has assisted police with their investigation. Geoff Cooke, MeetMe's COO, told the Examiner in August that MeetMe—formerly MyYearbook.com—was a "reimagination of offline activities" for the online world. "There aren't many sites aimed at casual new friends meeting," Cooke said. But while the site's marketing seems to shy away from the notion of itself as a dating service, it contains a "Blind Date" service as well as a matching service. 
Though MeetMe runs a website, Social Safety, designed to help members stay safe online, the likelihood, judging by Fabi's Facebook page, is that most people would probably have read his profile as hyperbolic. It's clear that many already did: Fabi had 891 friends on Facebook, and had been in a relationship just a month prior to meeting up with Swanson.
Other choice excerpts from Fabi's About section:
I don't care about the past – I believe in the power to reinvent yourself.  
".But I don't want to go among mad people,' Alice remarked. ..Oh, you can't help that,' said the Cat: ..We're ALL mad here. I'm mad. You're mad.' ..How do you know I'm mad?' said Alice. ..You MUST be,' said the Cat, ..or you wouldn't have come here.' 
"Sell crazy some place else. We're all stocked up here."
If police had taken Fabi's Facebook activity literally, would Leigh Swanson still be alive?
Photo via Steven Fabi / Facebook and Crime Library