Actress Laverne Cox and an unnamed friend were subjected to a transphobic assault while walking in Los Angeles' Griffith Park over the weekend.
Cox took to Instagram to talk about the experience, telling her followers that she had gone for a socially distanced walk in the park with a friend when the assault occurred. She was wearing a hood as well as her mask, giving her what she described as "a little bit of incognito," and, as she demonstrated in the video, made her basically unrecognizable.
Their assailant approached "aggressively" asking for the time and Cox's friend, who she explained has a lot of experience accompanying trans women in places, made sure to be the one to respond as she walked ahead. His suspicion that their attacker wanted Cox to answer so he could try and work out whether or not she was trans was confirmed when he started demanding to know whether she was a girl or a guy.
Things escalated when Cox's friend told the man to fuck off. Cox didn't see how it began, but she turned around at the sound of violence, witnessing her friend being punched by the man who accosted them. She grabbed her phone to call the police but at that point the man took off and the assault was over.
Cox was visibly shaken in her video and talked about how she felt triggered and scared, saying that she had to keep reminding herself that she wasn't "eleven years old anymore," and that she was home and safe. She also said that while she was scared and triggered by the incident she wasn't shocked, having a long history of being on the receiving end of transphobic street abuse. She said that it doesn't matter who you are—"if you're trans you're going to experience stuff like this."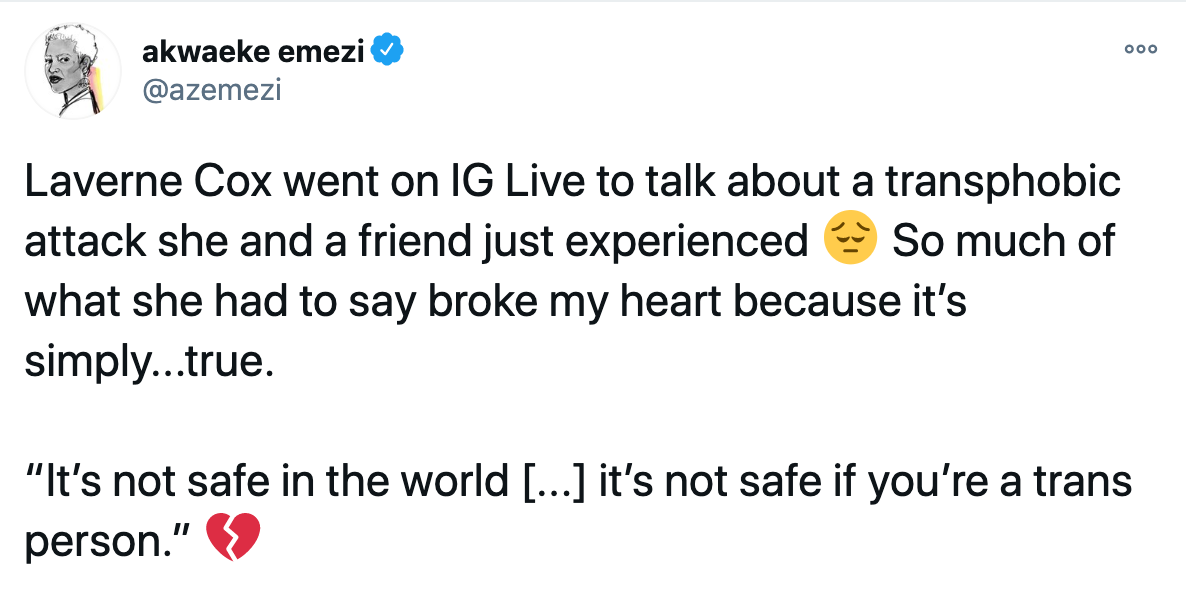 Cox finished the video with the assurance that if you're attacked like this, it isn't your fault. And that, like everyone else, trans people also have the right to walk in a park.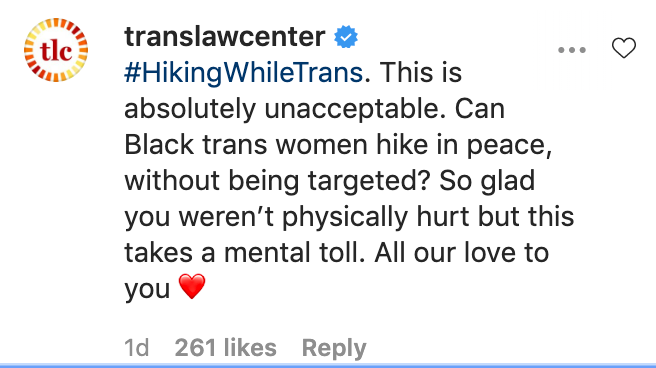 Cox's video was met with an outpouring of support on Instagram, with people expressing their love, sympathy, and outrage on her behalf.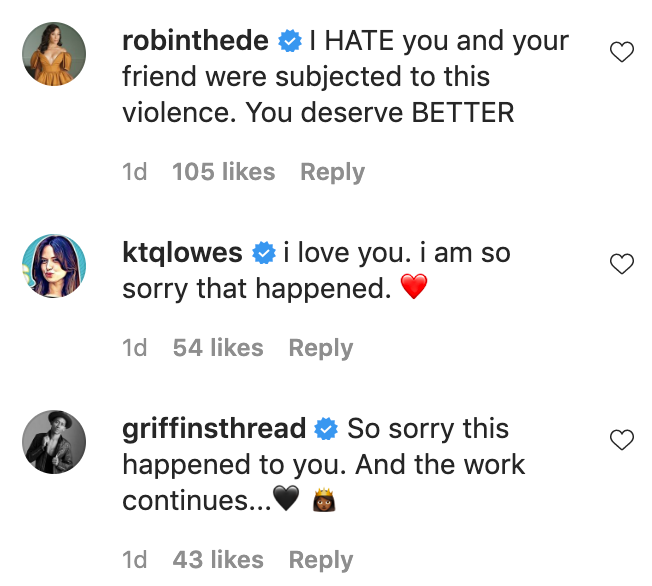 There was also a degree of outrage on Twitter over the slow media response to the assault, with many pointing out that this is typical of the disregard shown to trans women, the violence they face, and their stories.