Lana Del Rey announced the release date for her new album and slammed critics who say she "glamorizes abuse" in a lengthy Instagram post this morning—while simultaneously igniting the wrath of half a dozen music fandoms.
Del Rey begins her post by citing the recent chart successes of several other female pop/R&B artists who sing about sex and relationships and asks whether critics will stop lambasting her for her own sometimes controversial lyrics.
"Question for the culture: Now that Doja Cat, Ariana, Camila, Cardi B, Kehlani and Nicki Minaj and Beyonce have had number ones with songs about being sexy, wearing no clothes, f*cking, cheating etc––can I please go back to singing about being embodied, feeling beautiful by being in love even if the relationship is not perfect, or dancing for money––or whatever I want––without being crucified or saying that I'm glamorizing abuse?"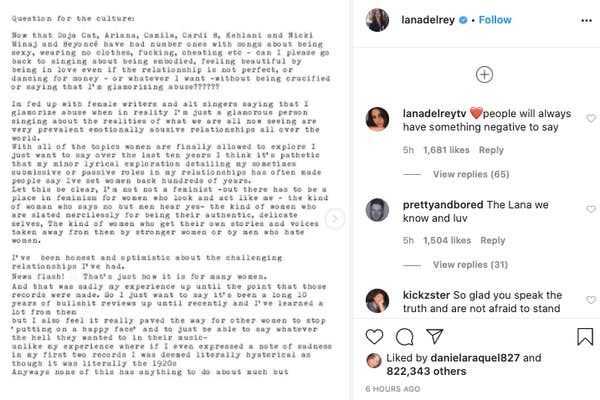 Later on in the letter she said she was "fed up" for being criticized for her lyrics.
"With all of the topics women are finally allowed to explore I just want to say over the last ten years I think it's pathetic that my minor lyrical exploration detailing my sometimes submissive or passive roles in my relationships has often made people say I've set some back hundreds of years," Del Rey said.
For the most part, the post did not go over well. Social media users were quick to point out that most of the women Del Rey mentioned in her post are Black or Latina and therefore have to deal with systemic racism on top of the sexist criticism they regularly endure. Others argued that Del Rey was trying to use these artists' successes as proof of her own oppression and insert herself into a conversation where she didn't belong. In general, many people found the statement long-winded and in bad taste.
As with any celebrity misstep on social media, the memes and roasts came quickly. At the time of this writing, "Lana" is the highest-trending Twitter topic in the United States.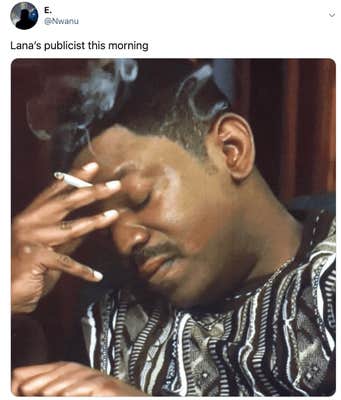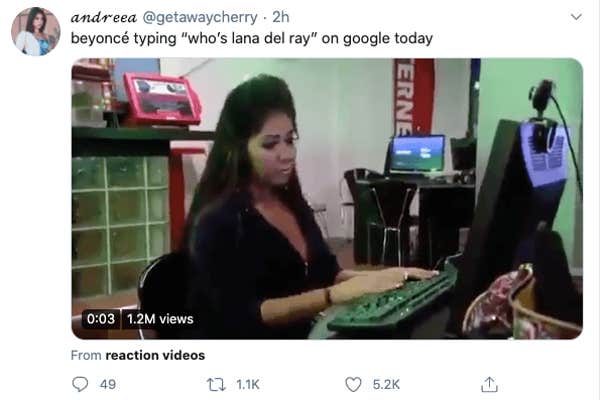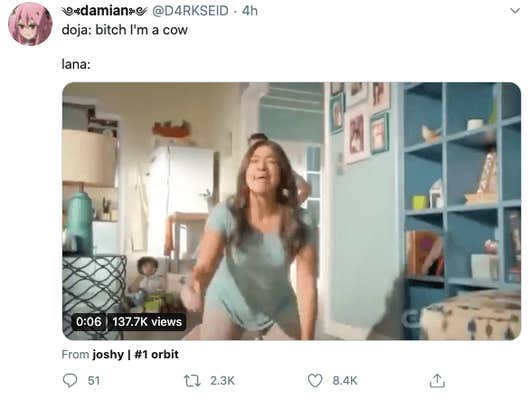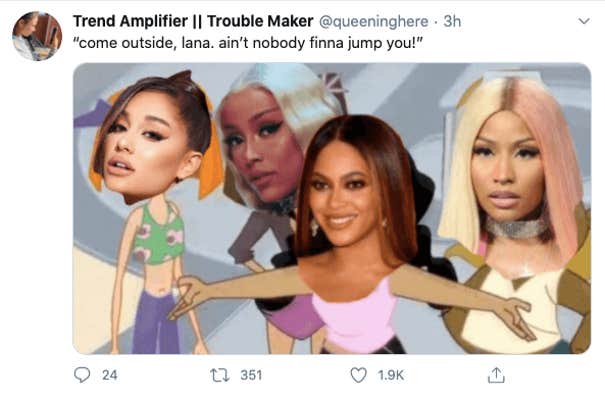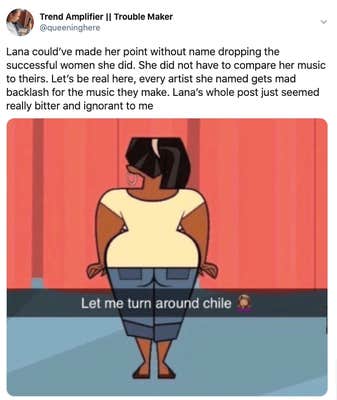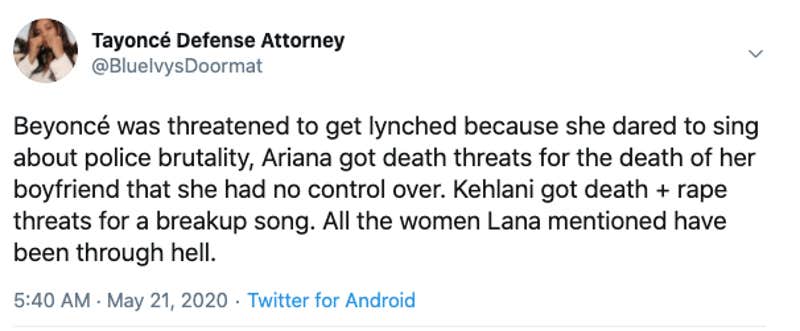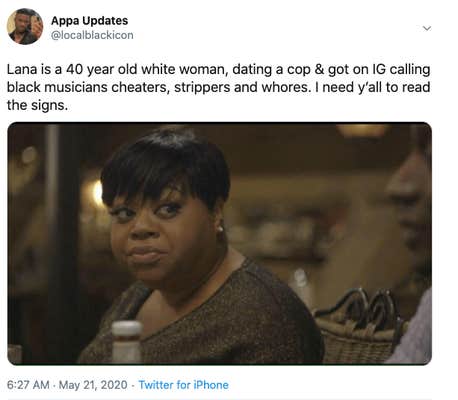 Others mocked Del Rey for including Cabello and Grande in her post, a seemingly perfunctory gesture so as to not look like she was only targeting Black women.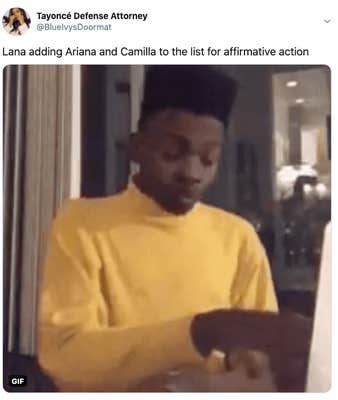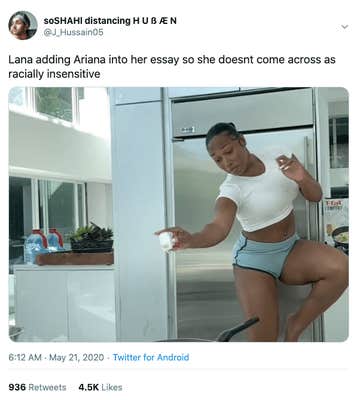 The response wasn't all bad, though. Some Twitter users defended Del Rey and argued that she raised valid points about the unfair, sexist criticisms female artists constantly face.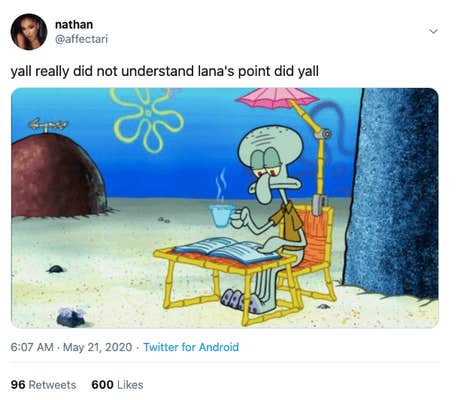 Then, of course, other users mocked Del Rey's fans who insisted her post had nothing to do with race.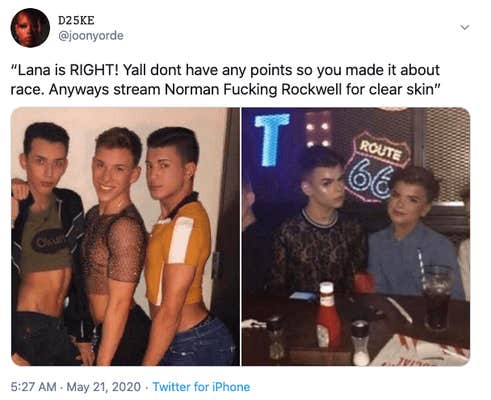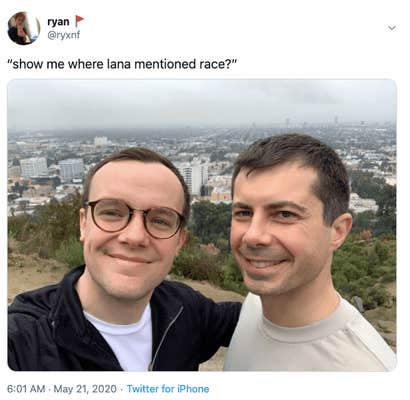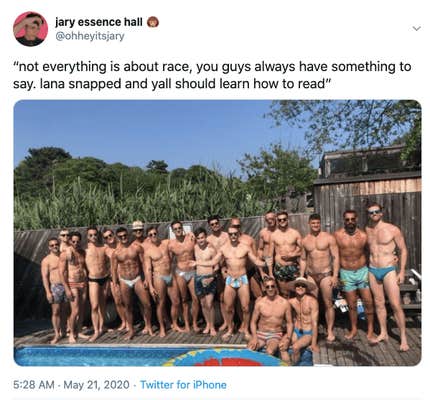 It was, at the very least, a masterful display of getting your name back in everybody's mouths after being out of the press cycle for several months. Those who made it to the second photo on Del Rey's Instagram post may, or may not, be pleased to know her new album will come out Sept. 5. She also has two new poetry books in the works.
READ MORE: