Kylie Jenner drew ire on Sunday after posting photographs of herself posing in a slot canyon while vacationing in Utah.
Slot canyons are a rare land formation found in the Utah and Arizona deserts. Many are within the borders of the Navajo Nation Reservation, which is currently under lockdown amid coronavirus outbreaks.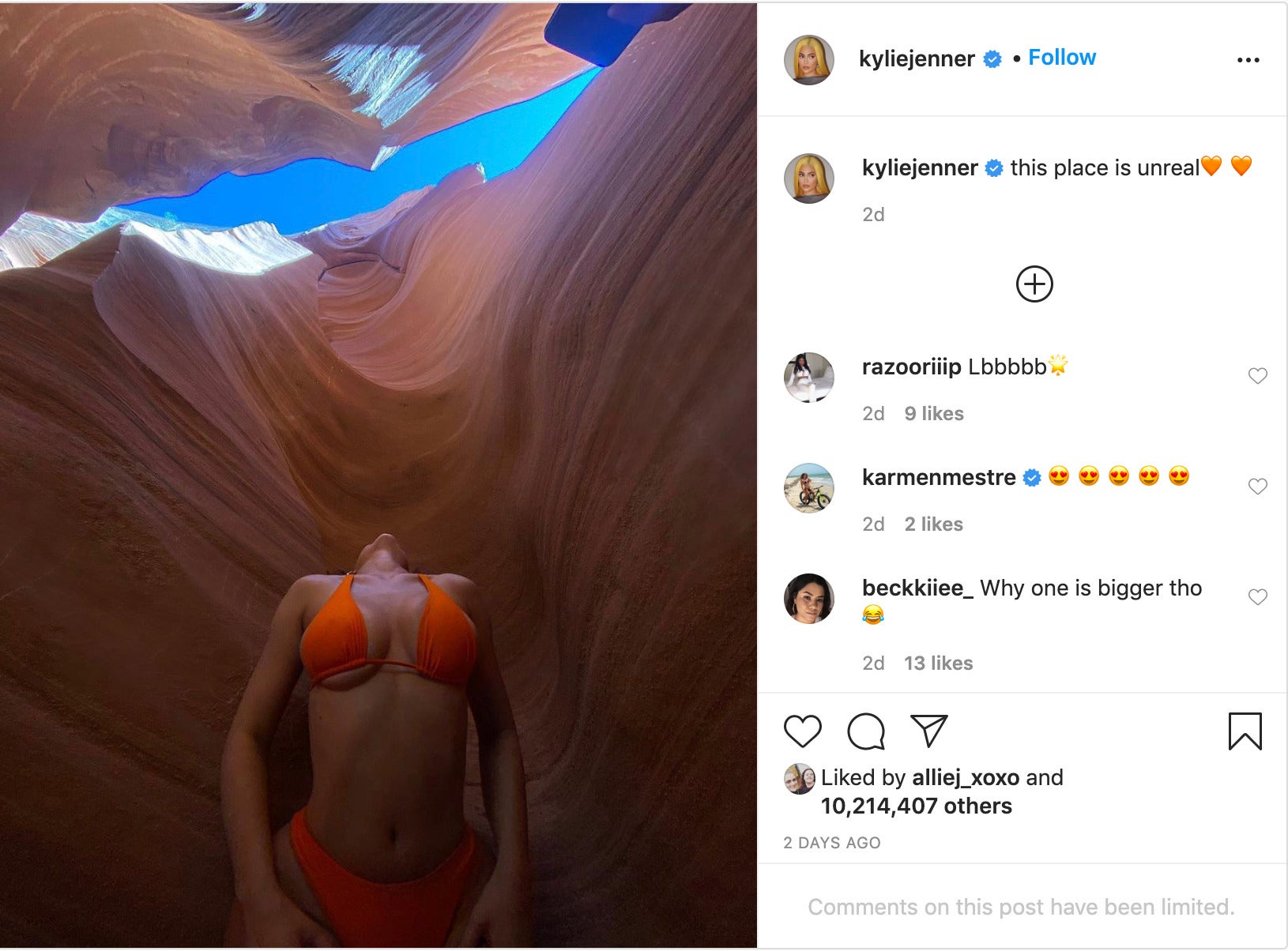 Jenner's Instagram showed that she was staying in the luxury Amingiri Hotel in Canyon Point, Utah, located less than 20 miles outside of the Navajo Nation. It's unclear which slot canyon Jenner took her photographs in, though many on social media believe it to be Antelope Canyon, the most famous of the slot canyons and located within the Navajo territory.
On Twitter, people accused Jenner of violating the lockdown and profiting from putting the Navajo people at risk.
"Please take you & your white privilege off our land!" one user wrote.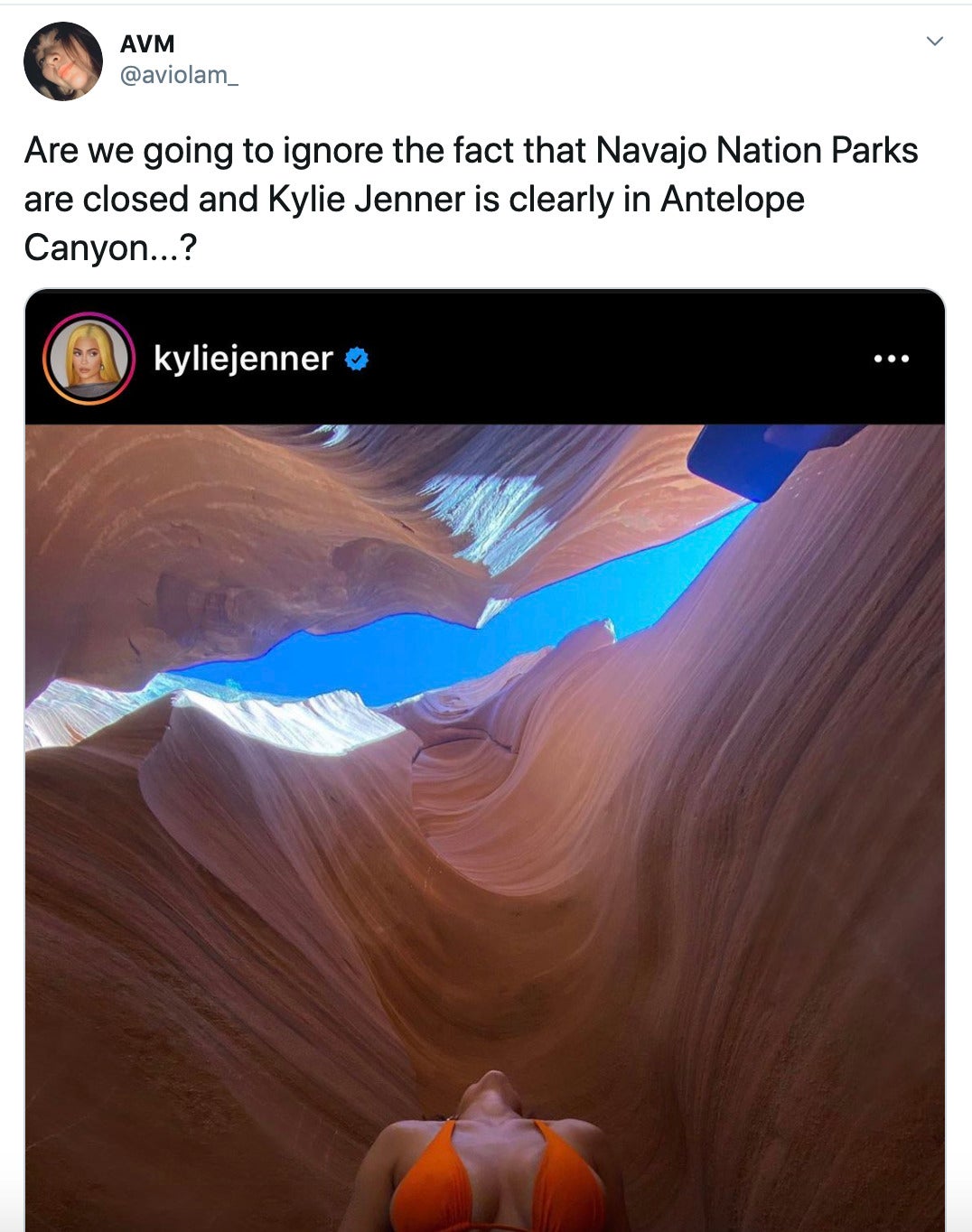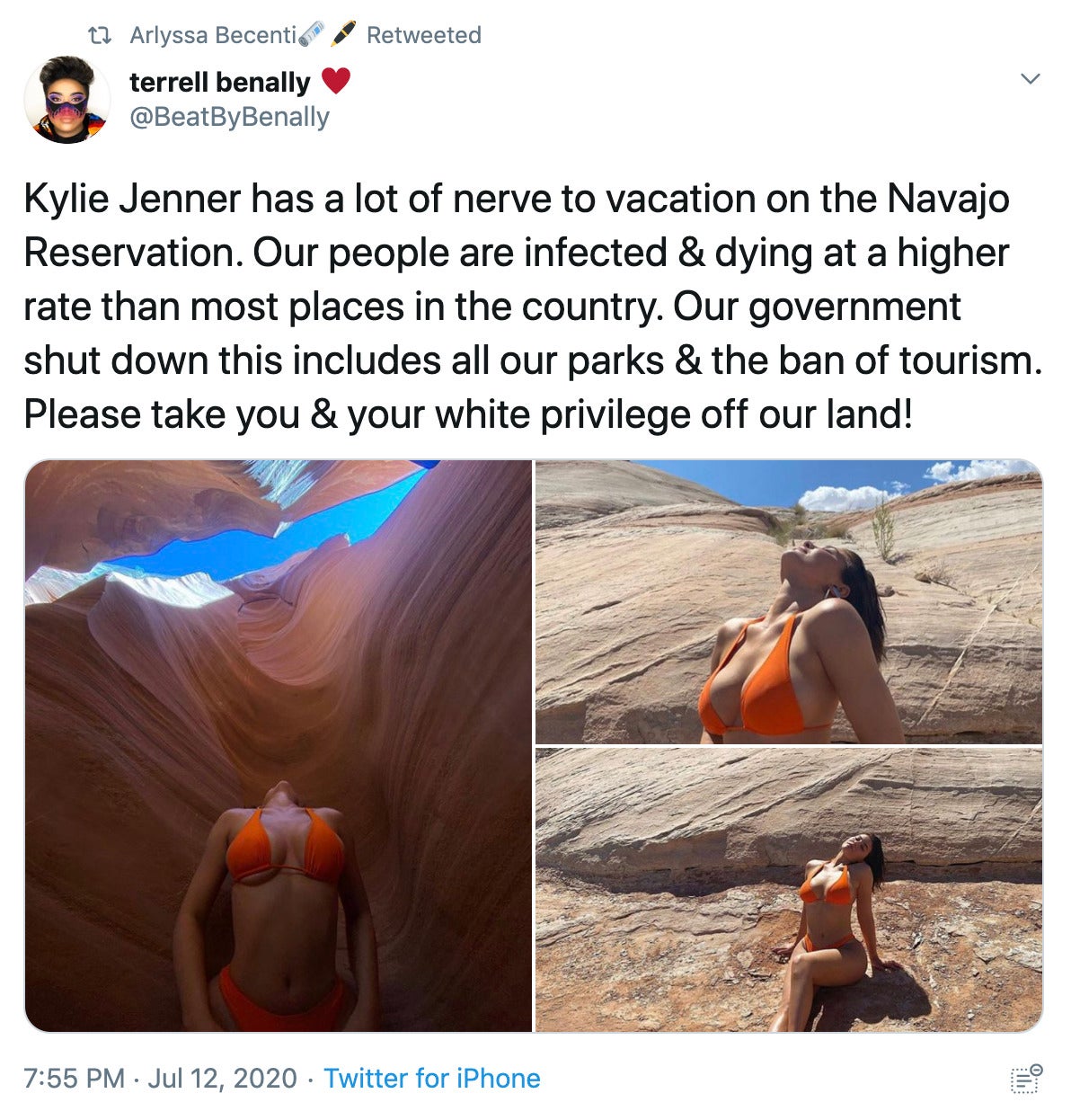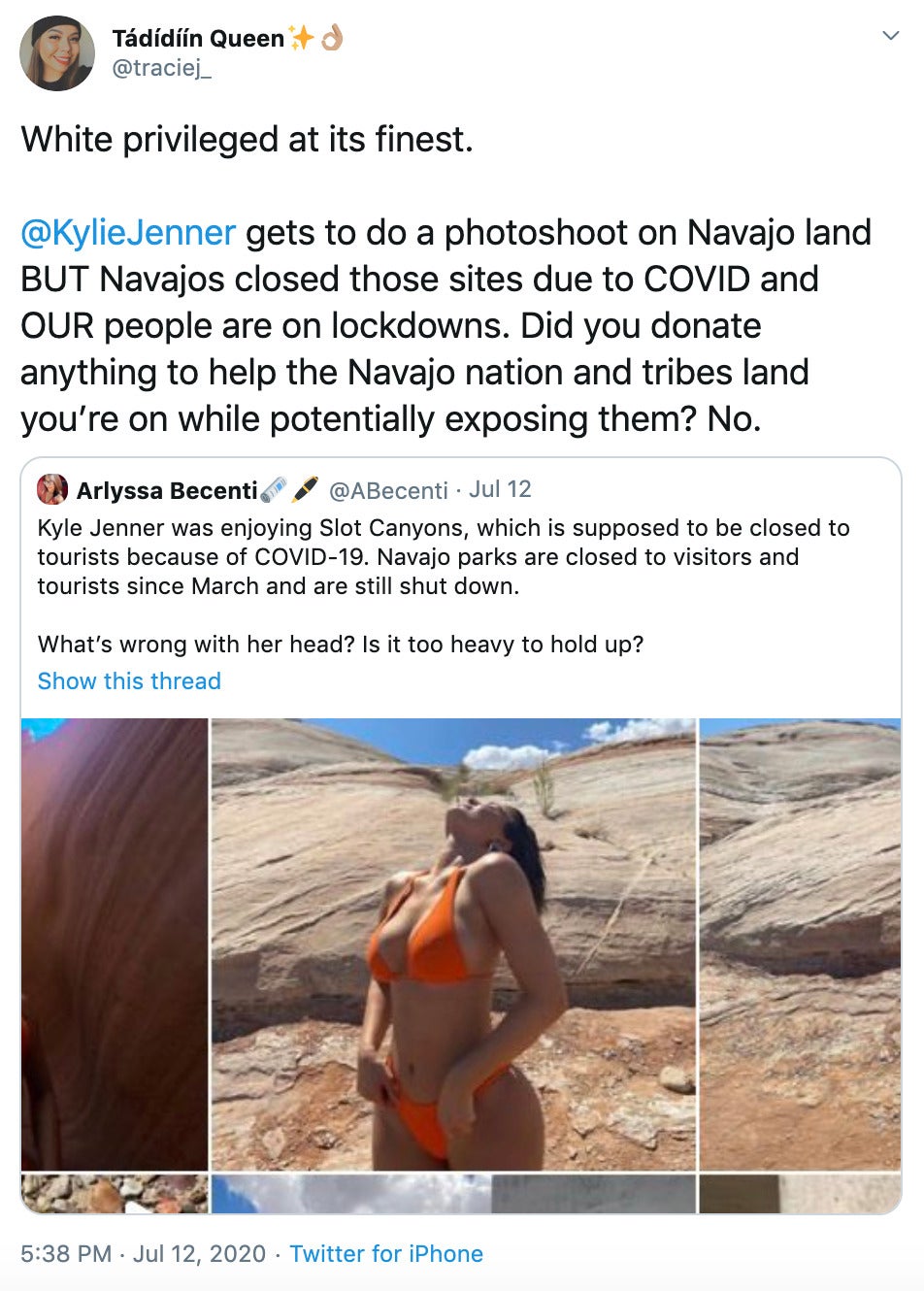 While some Twitter users argued that the photoshoot could have taken place in a smaller, lesser-known canyon, others said that her photoshoot is problematic either way.
"Kylie Jenner has a platform with millions of people," wrote Twitter user @justicesonny. "This will surely encourage those people also attempt to vacation on Navajo land."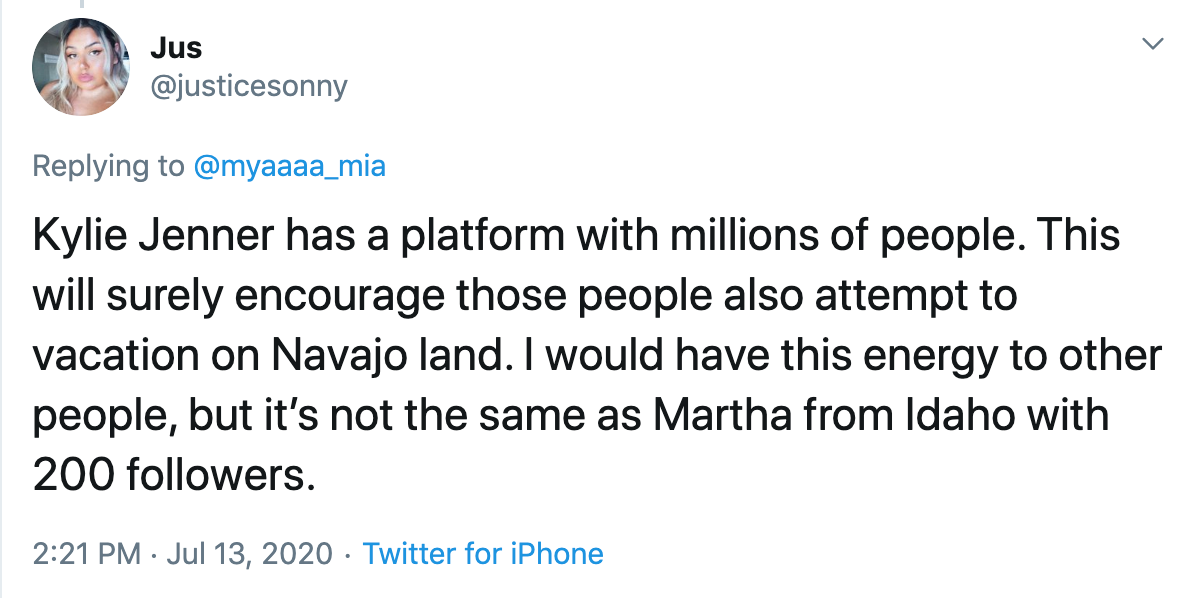 READ MORE: