What do you get when you combine a couple of crazy Swiss adrenaline junkies, some ping-pong paddles, and a few massive, very sharp knives?
A stunt that is too good to be true.
The video is by a Swiss group called Tumba Ping Pong Show. Since September 2012, they've produced 22 videos where they do the unthinkable with ping pong balls and a variety of sharp objects.
Since this video was posted more than two weeks ago, it has collected more than 124,000 views. When commenters on Reddit's r/videos forum saw it, they smelled a fake, and they've now dissected it frame by frame to prove the stunt was done with clever video editing.
"The knives are already on the backs of the ping pong paddles," itwasme101 commented. "Great motionblur and effects. 10/10."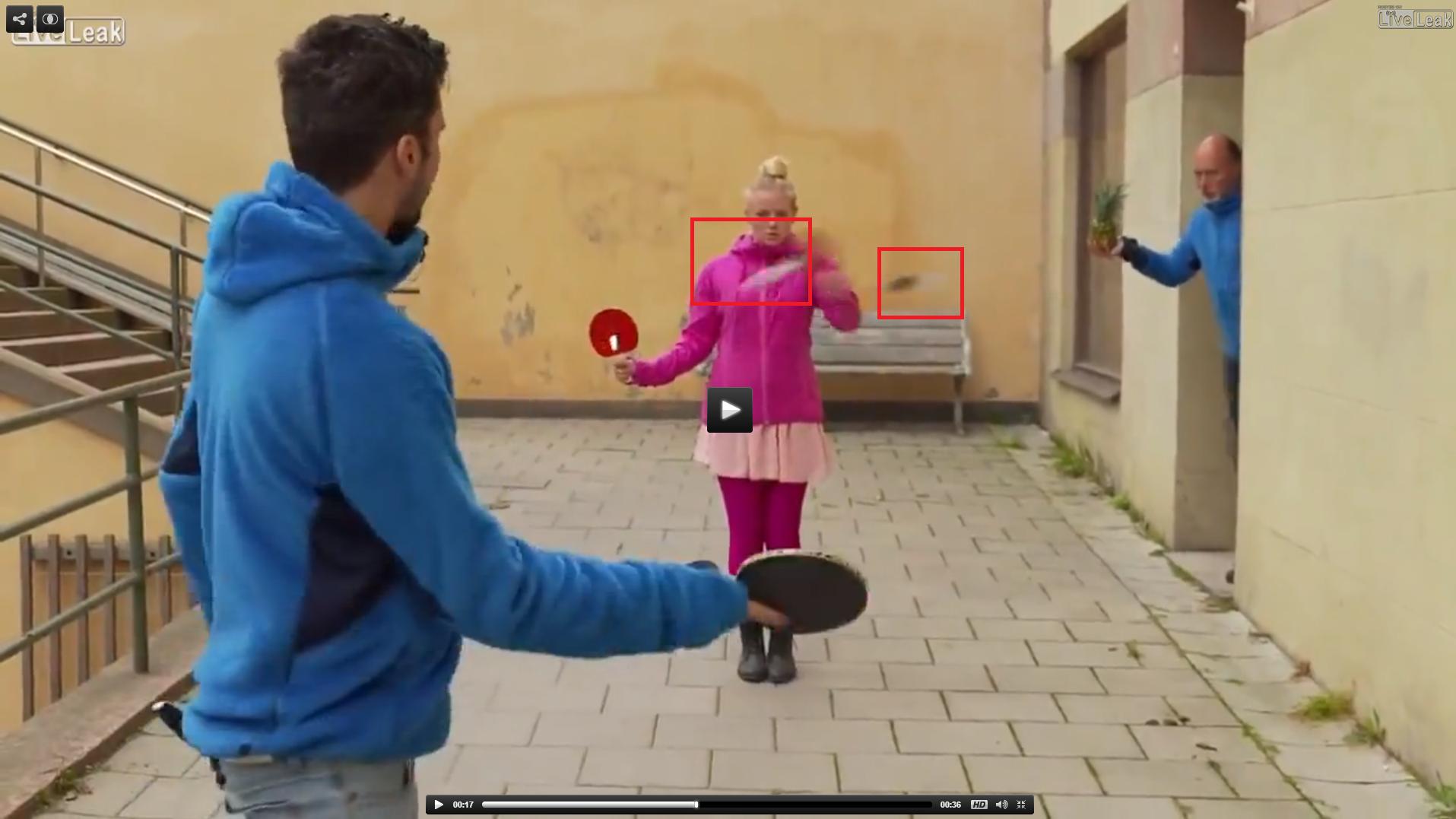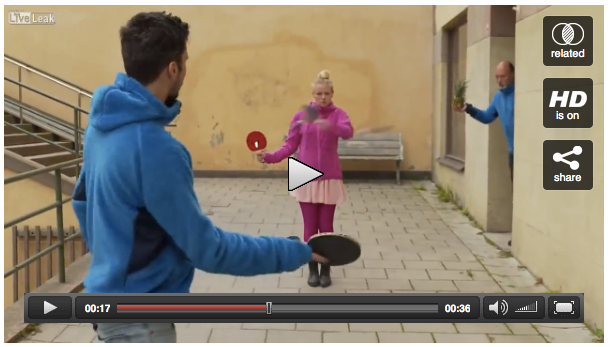 Real, death-defying art, or just top shelf video editing? You be the judge.
Screengrab via YouTube