Here at the Daily Dot, we swap GIF images with each other every morning. Now we're looping you in. In the Morning GIF, we feature a popular—or just plain cool—GIF we found on Reddit, Tumblr, or elsewhere on the Internet.
Remote-controlled (RC) car enthusiasts, your days of fretting over curbs and insurmountable objects are over. 
A new Kickstarter-funded RC vehicle, simply called B, is a new helicopter-car hybrid unlike anything you've ever seen.
B was created by Englishman Witold Mielniczek, who wanted an RC car that could not just drive over rough terrain but fly over obstacles in his way.
The car is built from a lightweight polycarbonate shell that has four seven inch wheels attached. On the front of B is a HD mounted camera.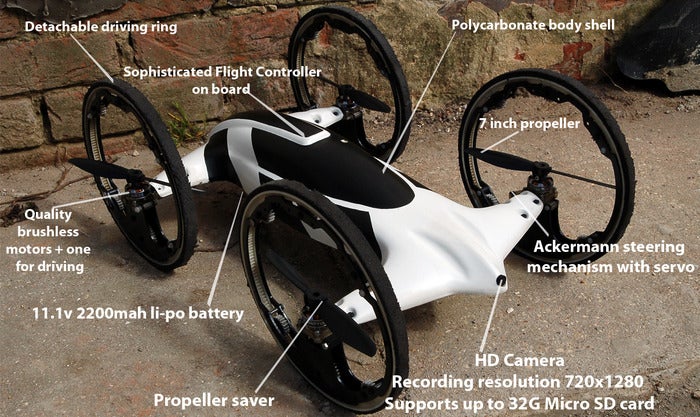 "The body shell not only serves as a protective and decorative feature, it is also a structural element," Mielniczek wrote on Kickstarter. "The chassis when combined with the body shell not only forms a rigid and light construction that maintains its shape when flying or driving, but is also flexible enough to absorb excessive forces generated during crash landings."
With a week left on its Kickstarter campaign, B has already collected £103,365 toward its original £86,500 goal. That includes 370 backers, of which 47 have paid £320 for a full version of B ready for assembly.
Check out B in action in the following GIF created from Mielniczek's Kickstarter video.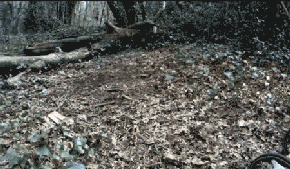 Image via Kickstarter