Remember that opening scene in Jurassic Park when the guards at the park are wheeling in a caged velociraptor? 
You want to buy that cage right now?
Only eight days remain in the eBay auction for the prop Steven Spielberg used in the 1993 film's opening scene. Theme Park Connection, the operation selling the prop currently has the bidding at $99,900.
"Own one of the most amazing movie props we have ever offered on eBay!" the sellers write in the 28-point list that explains the prop's significance, condition, assembly requirements, and pickup plans.
"Jurassic Park's opening sequence is without a doubt one of the most memorable scenes in the movie, and anyone who has seen Jurassic Park will instantly remember this incredible piece," they write.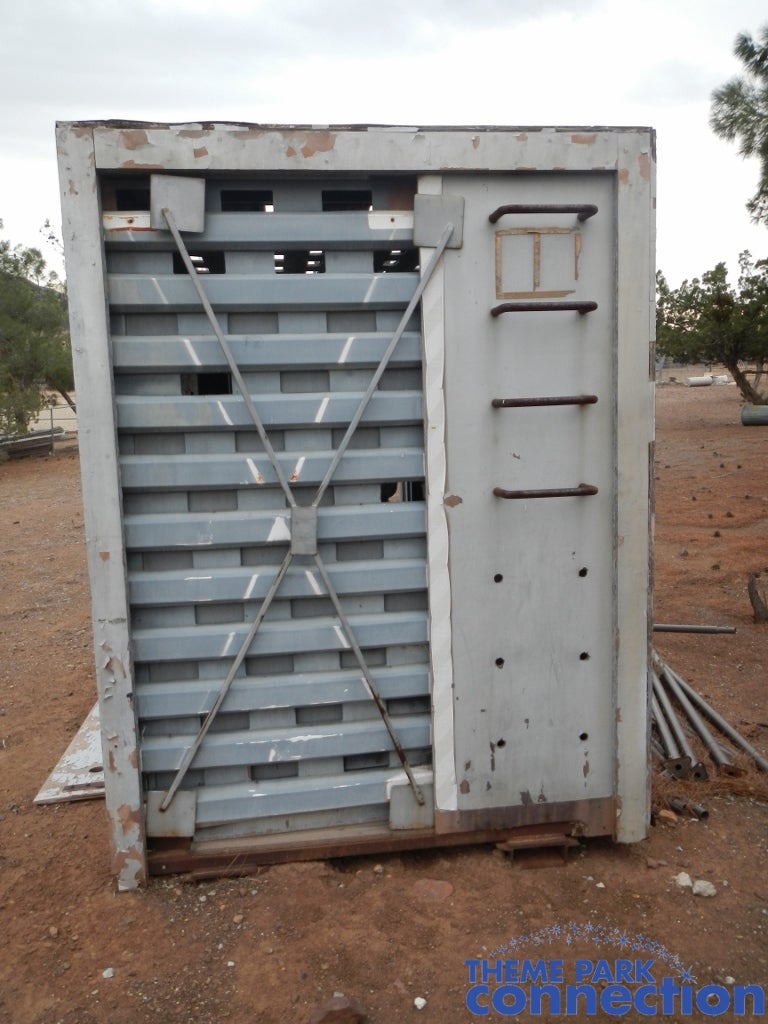 In truth, the prop is not as intact as it once was. The original crate, as well as the velociraptor (which comes with the crate!), have shown significant signs of wear since they were used in the 1992 filming. There are faded pieces and missing parts galore around the cage's exterior. Theme Park Connection explains the prop would make for an "amazing restoration project" so that "future generations will be able to enjoy and marvel at this incredible piece of hollywood history."
(Do kids even watch Jurassic Park anymore?)
Shipping size restraints limit the sale to a 45-minute radius around Los Angeles, so SORRY KANSAS CITY! Southern Californians, though: Don't you want to get your hands on this?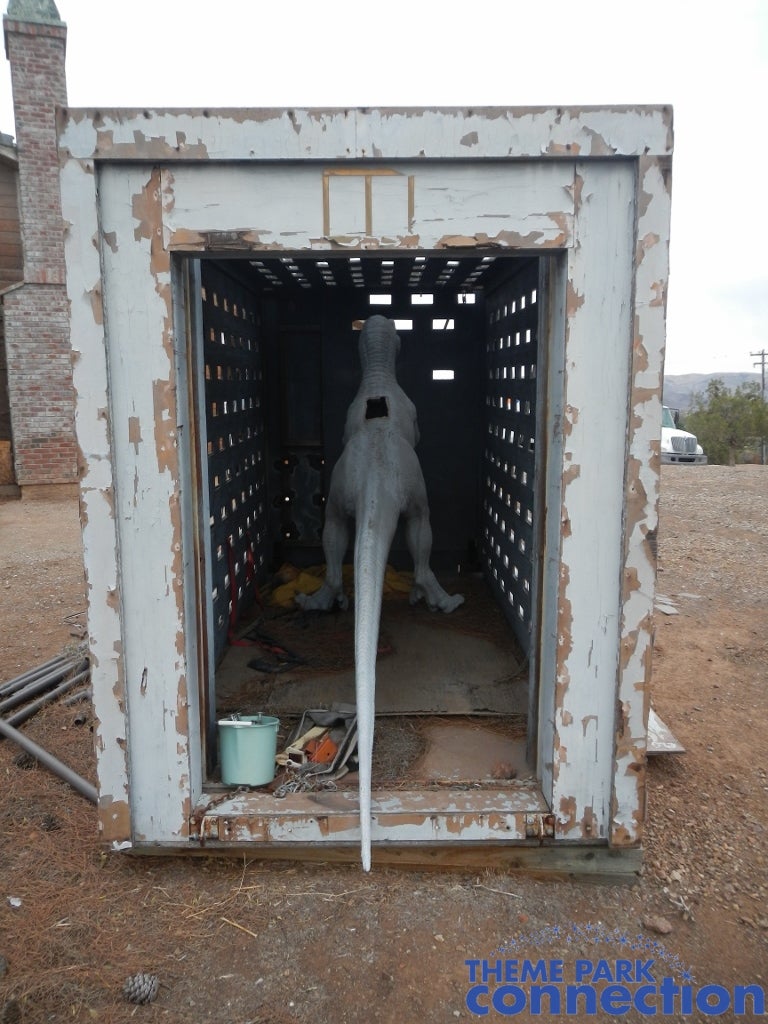 Photo via Theme Park Connection/eBay