We've been waiting for a good Daily Show smackdown of Bitcoin, and with the implosion of Mt. Gox, the cryptocurrency's largest exchange, we got it. 
In the clip below, Jon Stewart paints virtual money as a faddish phenomenon basically geared toward wide-scale fraud, and he delights in every reporter's favorite tidbit about the newly bankrupt Mt. Gox: that its name is an acronym for "Magic the Gathering Online Exchange," because it originally served as a trading hub for cards from a fantasy game.
"I don't see what could go wrong," he smirkingly says of the overall Bitcoin concept. "Nothing's more reliable and secure than… the Internet."

The weirdest thing about the "Tamogatchi of currency" dig is that we can kind of see Bitcoin evangelists embracing the analogy. The investors over at Reddit did, for some reason, believe they had been portrayed in a positive light, while others seemed genuinely miffed.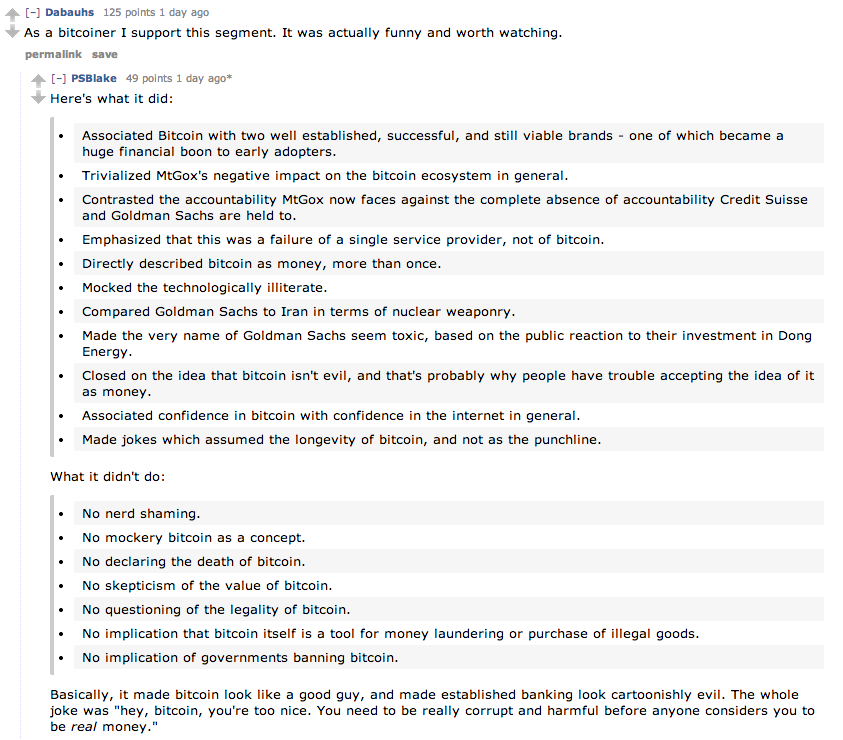 When the price gets back above 1,200 and continues towards $10,000, they will stop laughing.

— bitcoin.txt (@bitcoin_txt) February 28, 2014
Oh, vicious satire—nobody understands you.
H/T Motherboard | Photo via Comedy Central