Less than 24 hours after @BurgerKing suffered a similar fate, the verified Twitter account for Jeep has been hacked.
The account was hacked at about 1:30pm ET by what looks like the same group that targeted the fast-food joint.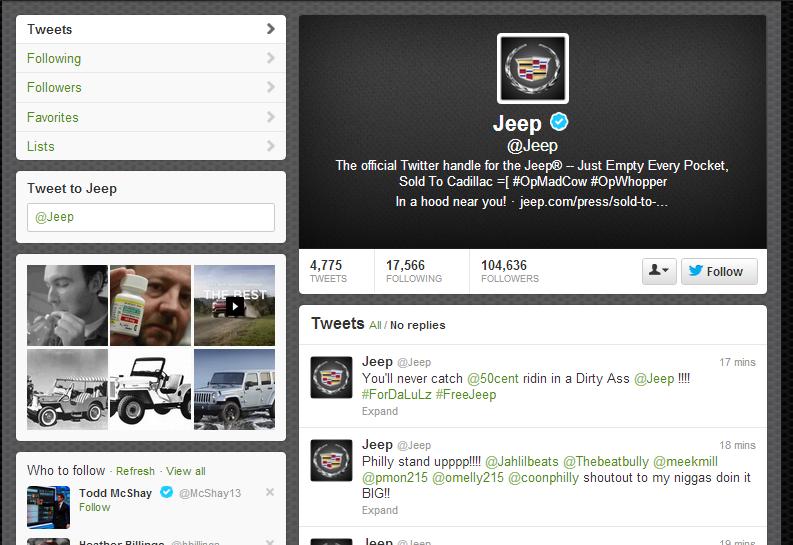 The hackers have already sent 17 tweets to the car company's 104,000 followers. And as was the case with the Burger King hack, Jeep's followers have started to grow at a pace of about 100 every few minutes.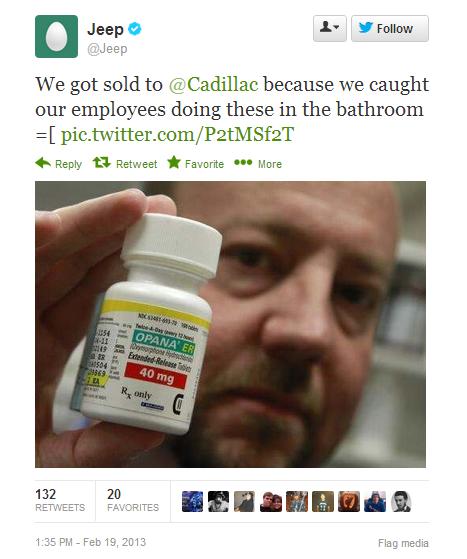 The Burger King appropriation was one of the most high-profile Twitter hacks in recent memory, a black eye for a company that prides itself on its branding and reputation. More than 50 tweets and retweets were posted in just over an hour before the Burger King account was temporarily suspended. It was restored late Monday evening but without its verified badge. 
The group behind the Burger King hoax was apparently @DFNCTSC (short for "Defonic Team Screen Name Club"), a batch of merry pranksters who previously claimed responsibility for the hack of Paris Hilton's cellphone in 2005. 
On Friday, Feb. 2, Twitter announced a major security breach. Roughly 250,000 accounts were compromised, and users were forced to reset their passwords. 
Here's a taste of the mayhem so far: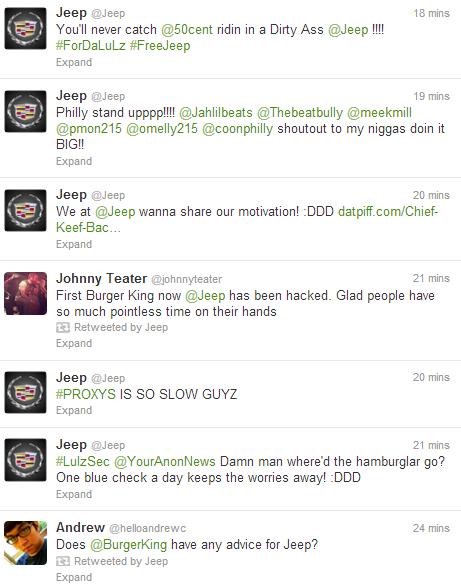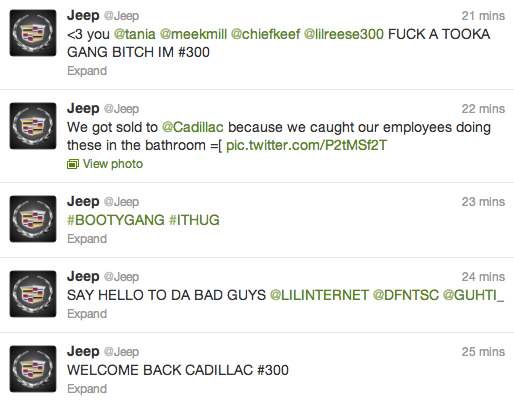 UPDATE: As of 2:30 ET, Twitter seems to have kicked out the hackers. There were no updates in the past hour; the background and icon are gone.
These things never happen in only twos. Which company is next?
Photo by wickenden/Flickr