Japanese police are cracking down on covert "shoe cameras," designed to take nonconsenual upskirt creepshot photos of women in public. 
That's right: These devices—also called "tosatsu shoes," because of course they have a name in Japan—do indeed exist, and they're a growing trend. With a camera hidden in the mesh of the toe operated by a remote control, it allows the wearer to surreptitiously violate women on the subway, in the street, or any other public space.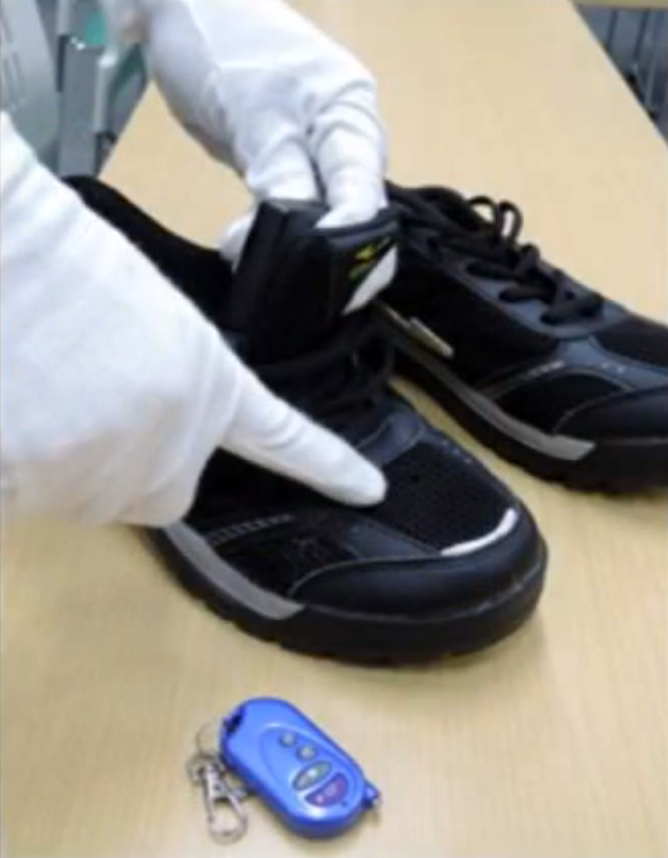 Screengrab via YouTube
Japanese law enforcement hasn't taken kindly to this invention, and the manufacturing company's 26-year-old manager has been charged with "aiding voyeurism," UPI reports, and fined $4,500. 
However, at least 1,500 pairs of these shoes have already been sold, according to sales records found back when police led a raid on the company of August. Since then, the policee has been visiting the homes of hundreds of owners of the offending footwear, asking them to surrender them voluntarily—something the owners been only too happy to do when they've seen who's come calling. 
A promotional footage for the shoes. Apparently they're useful for "boxing."
These raids have been led by the Kyoto Prefectural Police, but they are also reportedly working with authorities in other districts to seize tosatsu shoes all across Japan.
H/T UPI | Photo via Thomas Frost Jensen / Flickr (CC BY 2.0)