James Cameron thinks Wonder Woman was sexist and "a step backwards" for women in Hollywood, an opinion so terrible you almost have to admire it.
Speaking to The Guardian, Cameron said, "She's an objectified icon, and it's just male Hollywood doing the same old thing! I'm not saying I didn't like the movie but, to me, it's a step backwards." The 63-year-old male director went on to praise his own depiction of Sarah Connor in the Terminator franchise, saying, "Sarah Connor was not a beauty icon. She was strong, she was troubled, she was a terrible mother, and she earned the respect of the audience through pure grit."
There are several different levels of nonsense in this garbage statement, so please buckle up. Most obviously, Wonder Woman didn't objectify its title character. That's one of the many things women loved about this movie. Director Patty Jenkins avoided the sexualized camera-work of many Hollywood blockbusters, emphasizing Wonder Woman's strength and agility instead. For a further rebuttal on Cameron's comments, I'll pass you over to Jenkins herself:
August 25, 2017
By comparing Wonder Woman to Sarah Connor, Cameron fails to understand the complexity and impact of Wonder Woman's role. There's also some weird subtext here regarding Linda Hamilton, the "not a beauty icon" actress who played Sarah Connor in Terminator 2. When he comments on Hamilton's appearance, he's actually talking about his fourth ex-wife—a marriage that Hamilton later described as "terrible on every level."
Finally, let's look at Cameron's own track record as a bastion of feminism in Hollywood. Obviously, there's Sarah Connor, but does anyone remember a little movie called Avatar?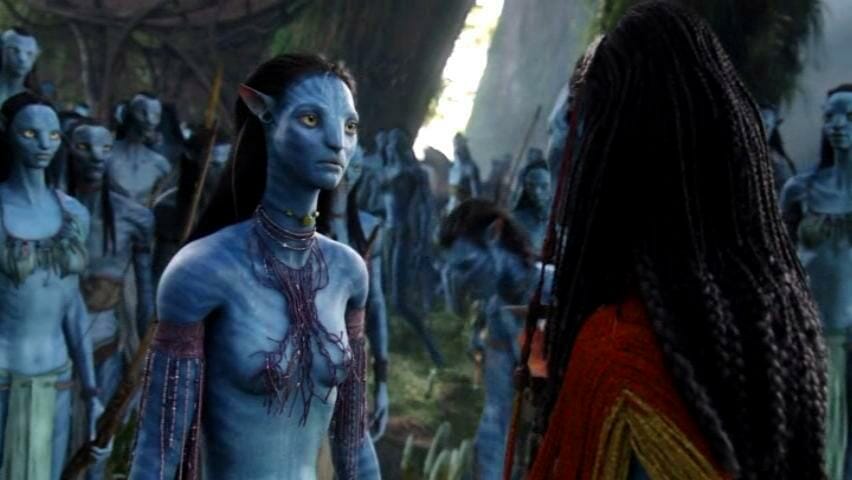 This didn't get much attention at the time, but Avatar's aliens were specifically designed for an audience of horny straight men. In an interview with Playboy, Cameron explained why Zoe Saldana's CGI character, Neytiri, is mostly naked throughout the film. "Right from the beginning I said, 'She's got to have tits,'" he said. "Even though that makes no sense because her race, the Na'vi, aren't placental mammals."
Cameron's CGI team devised a way to animate Neytiri's necklace so her breasts were always on show, but her nipples would still be covered. "We had a shot in which Neytiri falls into a specific position, and because she is lit by orange firelight, it lights up the nipples," he said. "That was good, except we're going for a PG-13 rating, so we wound up having to fix it. We'll have to put it on the special edition DVD; it will be a collector's item."
Of course, this interview took place all the way back in 2009, when James Cameron was a mere 55 years old. Boys will be boys!