The 4chan forum home to the Internet's most deplorable content has crowned a new king: Will Smith's son.
Actor and armchair philosopher Jaden Smith became /b/'s latest obsession when the community caught on to the 15-year-old's inscrutable, existential Twitter feed:
How Can Mirrors Be Real If Our Eyes Aren't Real

— Jaden Smith (@officialjaden) May 2, 2013
Jaden's weird tweets are pretty well known. They've been the subjects of BuzzFeed and Grantland posts—the former calling him confused; the latter arguing that Smith is just an average teenager who happens to have a Twitter audience of more than 4 million. Maybe, like Jaden says, he's on a totally different intellectual level than us mortals. 
While /b/ was late to weigh in, it's made up for lost time with the following illustrations.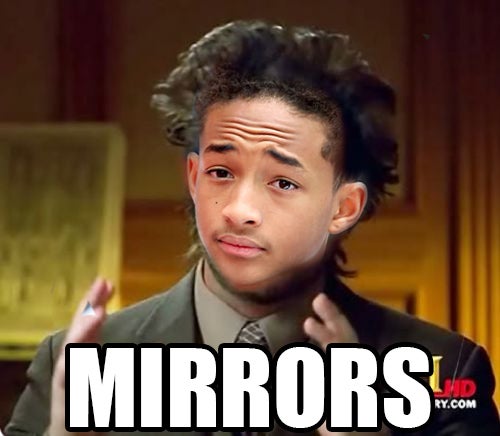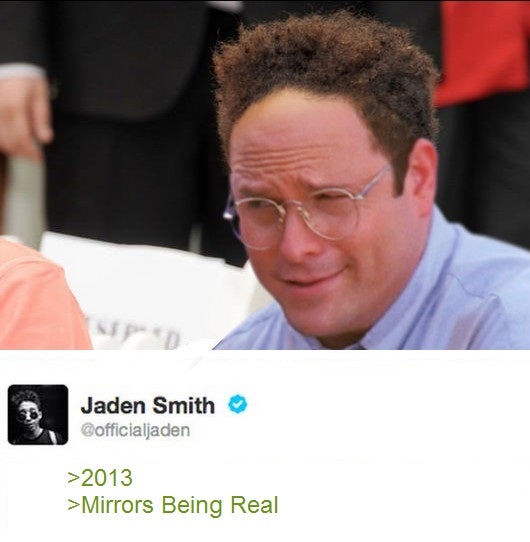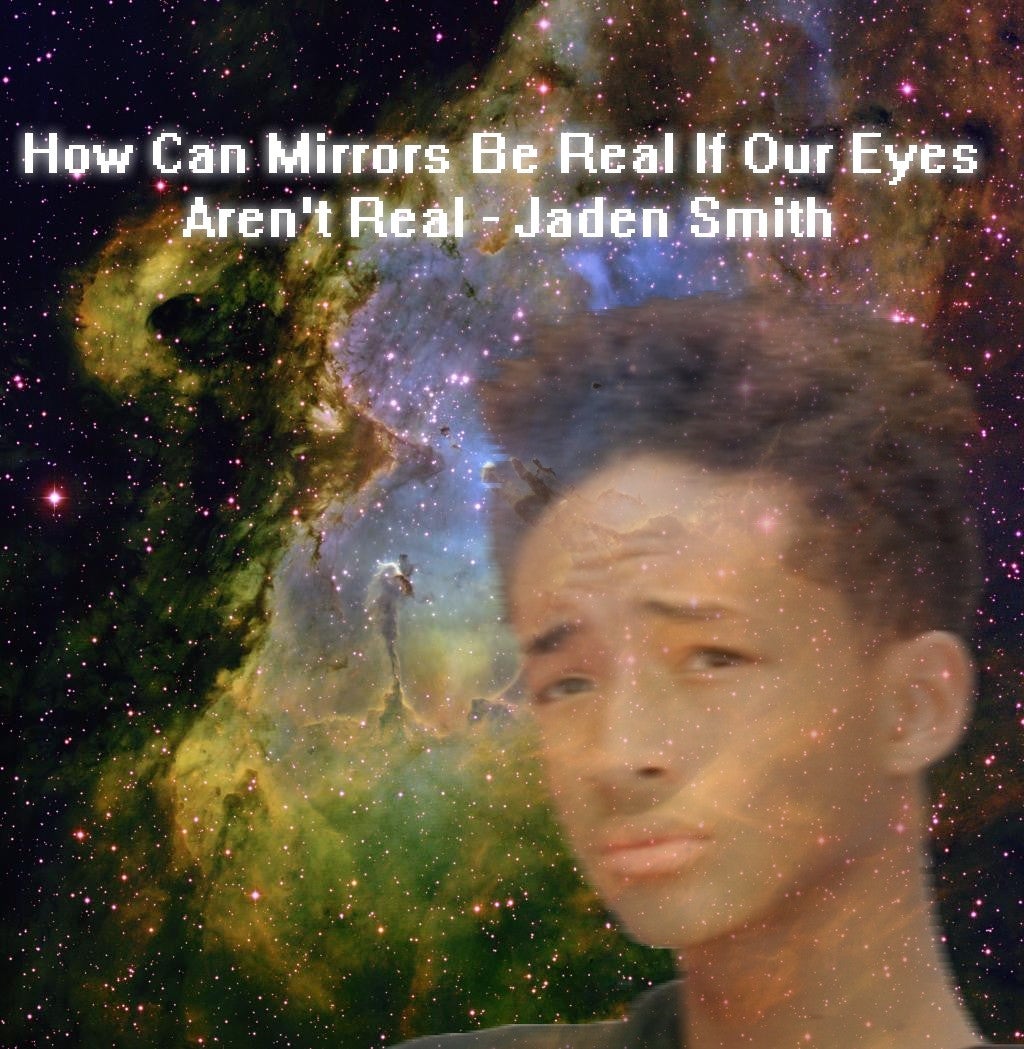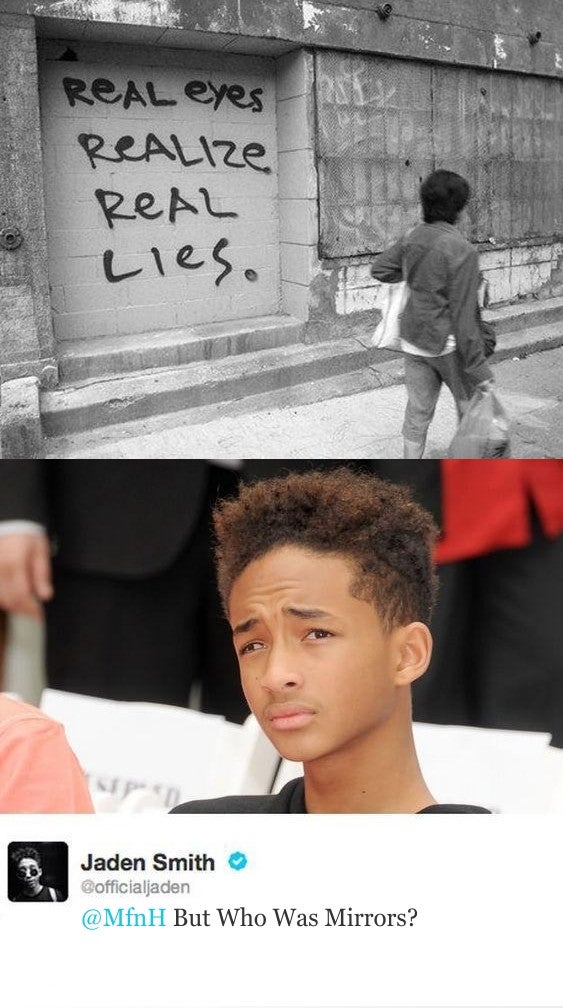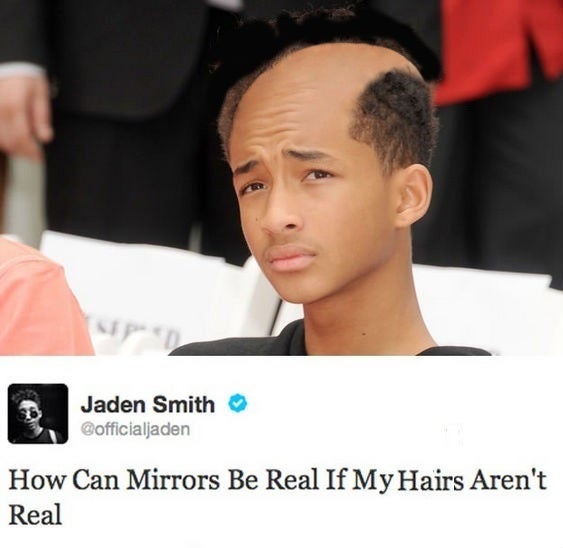 Since the imageboard was founded more than a decade ago, members of the site have deified people like Australian body builder Aziz "Zyzz" Shavershian, Catherine "boxxy" Wayne, 4chan founder Christopher "moot" Poole, and, most interestingly, pop star Taylor Swift. 
The obsession with Swift began in October 2012 when /b/ tried to have Boston's Horace Mann School for the Deaf win a content to have her perform at its school. Thanks to some /b/ tomfoolery, the school ended up winning the contest but was disqualified for vote rigging. In order to avoid a public relations nightmare, Swift donated $50,000 to the school. Following this prank, /b/ has tried to get a creepy guy named Charles to sniff her hair and has concocted a convincing conspiracy theory claiming Swift is actually a 4chan user.