If you had an extra $300,000 lying around, what would you spend it on? Cars? A house? How about an entire remote town in Italy?
Yes, for just 245,000 Euros (or just over $333,000), the small village of Borgata Calsazio in northwestern Italy can be all yours, thanks to eBay.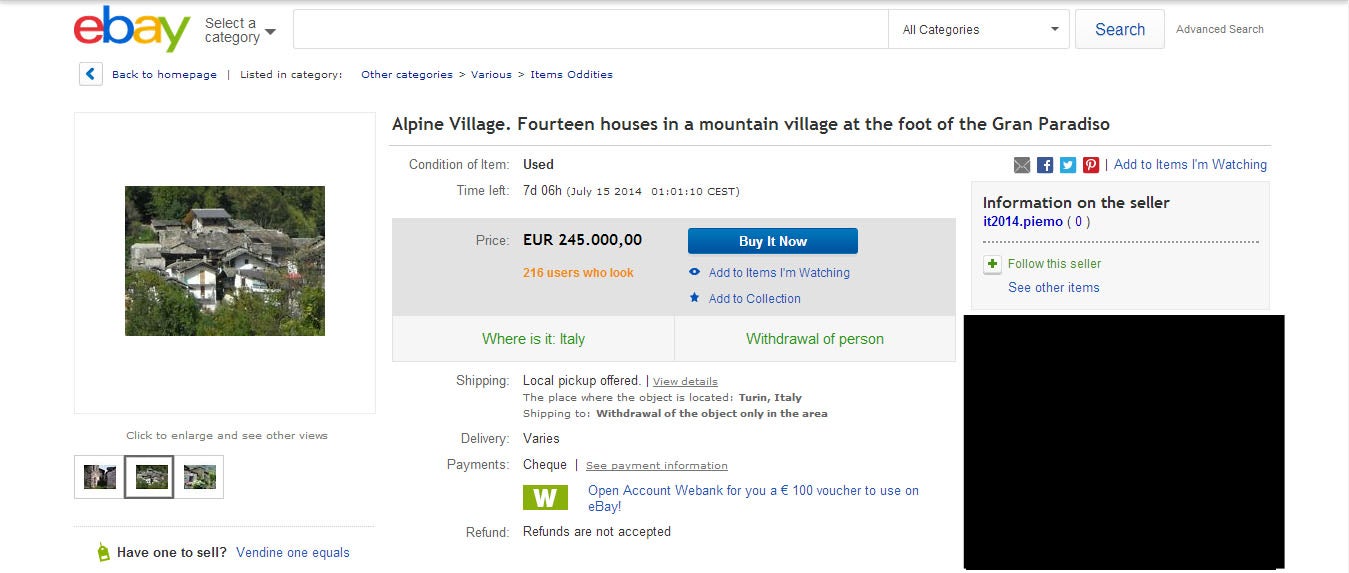 We love how it is tagged as "local pickup offered" (seeing as how shipping fees for the entire village would likely be pretty expensive). Additionally, once the town is yours, you're stuck with it. According to the listing, there are no refunds or (presumably) exchanges.
Located 50 miles from the town of Turin, the town features 50 rooms spread out over 14 homes. According to the seller, who only goes by "it2014.piemo," Borgata Calsazio is a "strategic location to live, start a business or a tourist restaurant."
It goes on to say that the properties are all in need of repair and renovations (appropriately enough, the listing is tagged as "used").
Once a sale is made, perhaps it2014.piemo will buy the small town of Seneca, Calif., which was put up on Craigslist in November 2013.
H/T CNBC / Photo via eBay