Welcome to the Friday edition of Internet Insider, where we dissect the week online. Today:
Reflecting on the anniversary of the pandemic lockdowns

Server says 'everyone hated' waiting on Jake Gyllenhaal

Have you seen this photo of Adam Driver and Lady Gaga?
Sign up to receive this newsletter in your inbox.
---
BREAK THE INTERNET
Reflections on last March—the start of the pandemic
The pandemic's start date varies depending on where you live in the world, but for most people in the U.S., it began to look serious on March 11, 2020. The N.B.A. suspended its season, travel from Europe to the U.S. was banned, and offices and schools began closing. That day, Tom Hanks and Rita Wilson also announced that they tested positive for COVID-19 while in Australia. In the days that followed, we would see Broadway, movie theaters, concert venues, bars, and restaurants all shut down.
Most of us remember what we were doing when we found out that COVID-19 was a serious threat. Several of us at the Daily Dot were gathered at an outdoor bar/restaurant to hang out after work on March 11. I took photos of everyone with a polaroid camera. Those photos now serve as visual reminders of a different time, when you could actually hang out with people IRL without worrying about picking up a contagious disease. Here's what a couple of other staffers had to say about the anniversary:
"I went to Target for the last time a year ago this week on a panicked run for cleaning supplies. My unconcerned cashier was joking about the inevitability of getting coronavirus. It's the sort of auto-pilot errand that's entirely disappeared from my life. The pandemic zapped the grey spaces of our daily realities, in addition to fun things like ball games and live music. Grappling with that extra headspace is a tax I've tried to turn into a silver lining." —Ramon Ramirez, news editor
"I was in Boston for PAX East last year at the tail end of February when things were really starting to get scary. It was an amazing convention, one of my favorites; I met so many online friends and colleagues and was on so many wonderful panels about queer representation in games. At the time, I still didn't believe COVID would change our lives so dramatically. I thought people were overestimating the impact at the convention by wearing masks and putting hand sanitizer everywhere. Two weeks later, I read an article posted in the Daily Dot Slack about what it was like to have COVID, and that's the moment I knew this was going to seriously upend life as we knew it. Looking back, I'm glad I had that amazing last hurrah before being stuck indoors for over a year." —Ana Valens, NSFW writer
—Tiffany Kelly, culture editor
---
SPONSORED
Yes, pet psychics are a real thing
Are pet mediums total malarkey? We don't know for sure. But we do know one thing: Losing a loved pet can be soul-crushing, and that kind if grief can make you willing to try things you may not have tried before.
---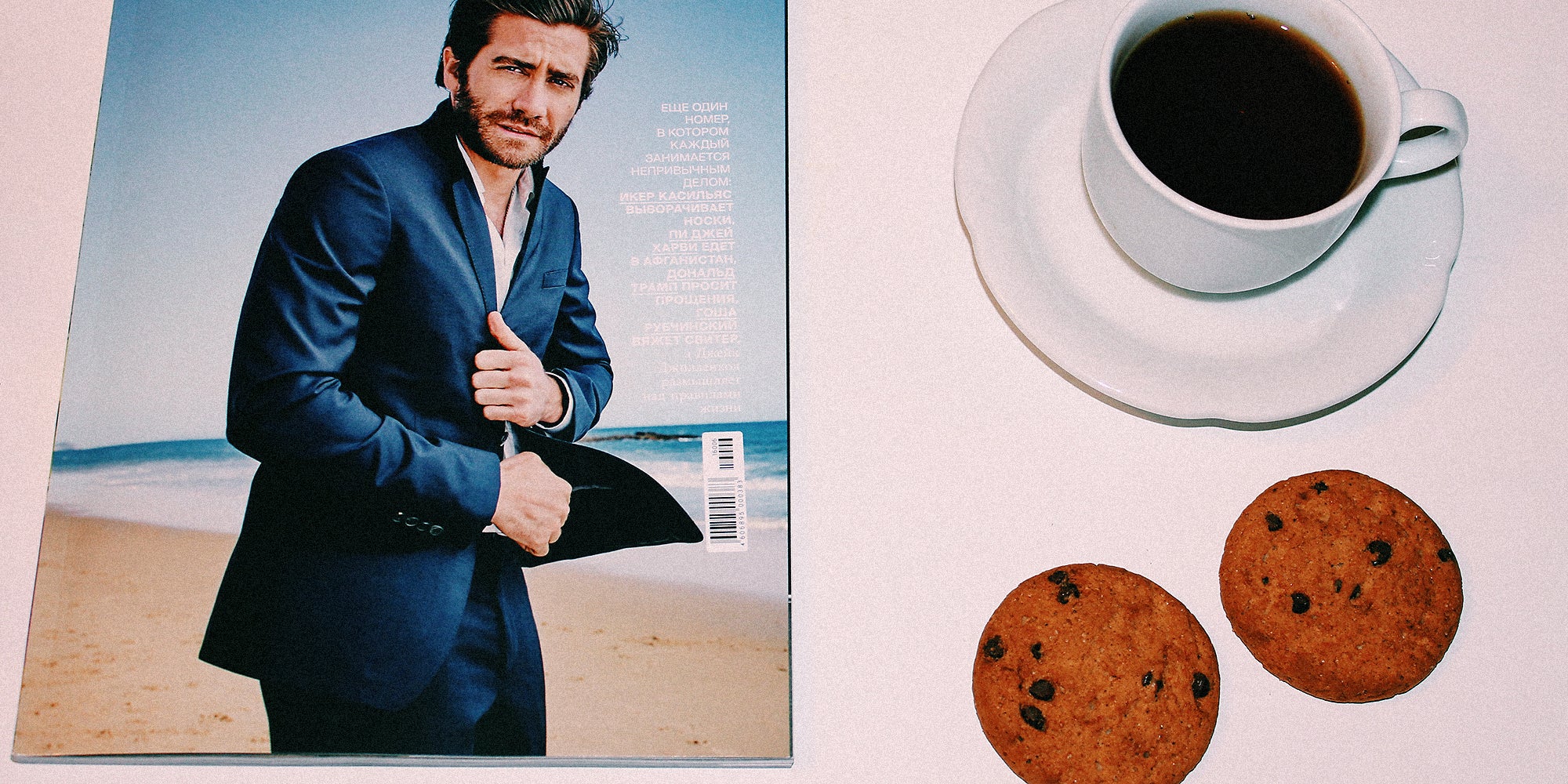 CELEBRITIES
Server says 'everyone hated' waiting on Jake Gyllenhaal
"Everyone hated waiting on him. Everyone."
This could be applied to many celebrities, as TikTok has become a platform for those in the service industry to call out shitty customers. (And, sometimes, nice ones.) But this line is specifically about actor Jake Gyllenhaal. Earlier this week, Erin Lang—vinylscar on TikTok—posted a video about her experience(s) with Gyllenhaal. "Not very nice," she adds. "Really stuck up."
She also says Ezra Miller "shamed" her "for being a waitress" when they were on a date and that, surprisingly, Ryan Seacrest was "engaging" and "really friendly" when she refilled his wine.
—Audra Schroeder, senior writer
---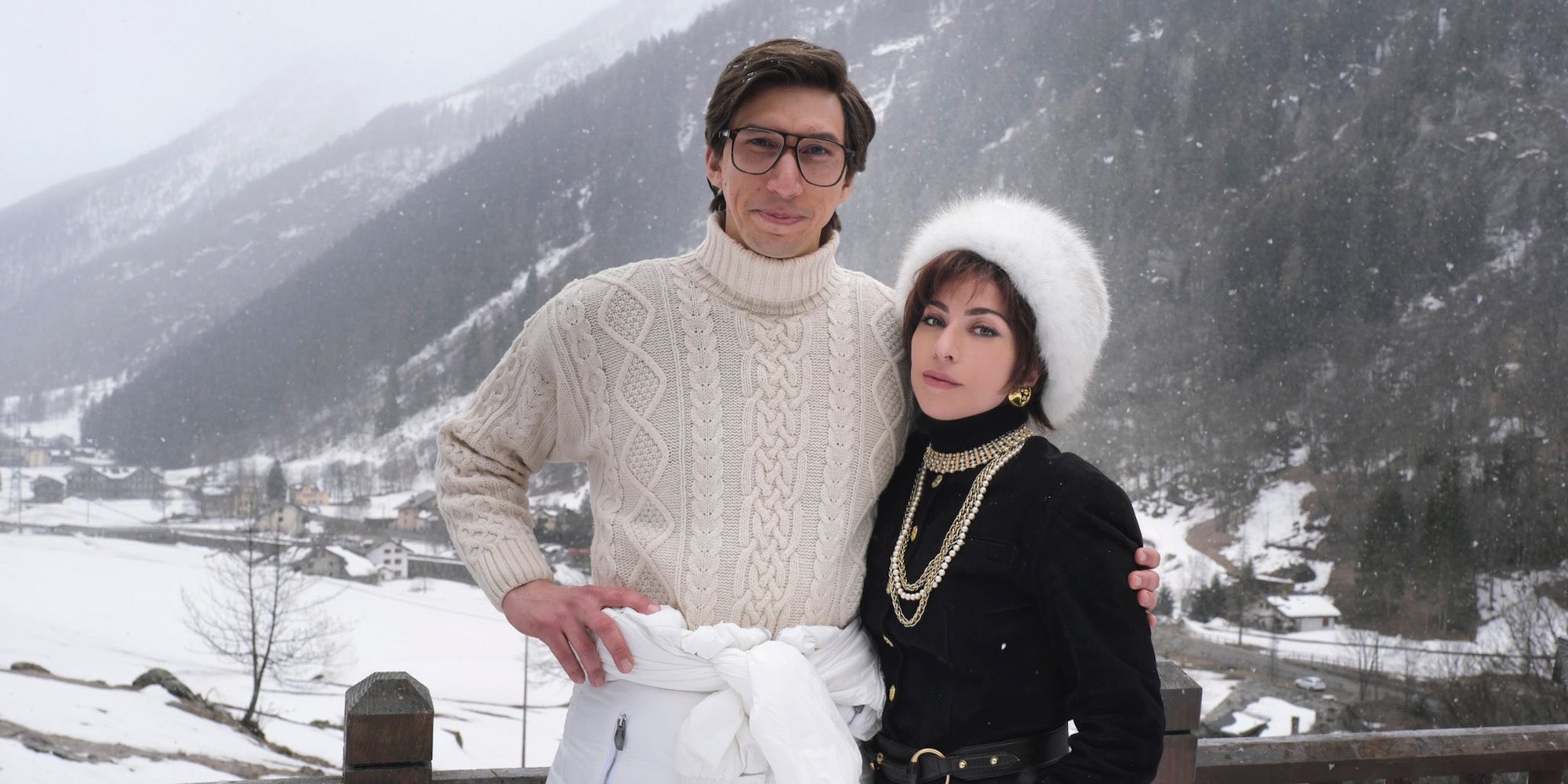 CULTURAL OBSESSIONS
'House of Gucci' features a new coveted sweater
Lady Gaga gave us the first look at her next film, Ridley Scott's House of Gucci, with a photo that's sparking a lot of interest and fervor. The photo, which features her posing with Adam Driver and is captioned "Signore e Signora Gucci" (Mr. and Mrs. Gucci), shows off all of the detail in the costumes. Driver is donning glasses, a white turtleneck sweater with lots of cables, and white ski pants with the matching coat tied at his waist. Gaga is in all black with flashy gold jewelry, a belt, and a massive white fur hat.
For obvious reasons, the photo immediately went viral. It turned into a perfect launchpad for memes. Much of the focus was on Driver's detailed sweater, which includes a turtleneck, several different cables, and ribbing on the neck and wrists (that we can see). Naturally, it brings to mind some other famous cinematic sweaters—especially Chris Evans' famed white Aran sweater in Knives Out.
—Michelle Jaworski, staff writer
---
MEME OF THE WEEK
Say hello to ViShawn.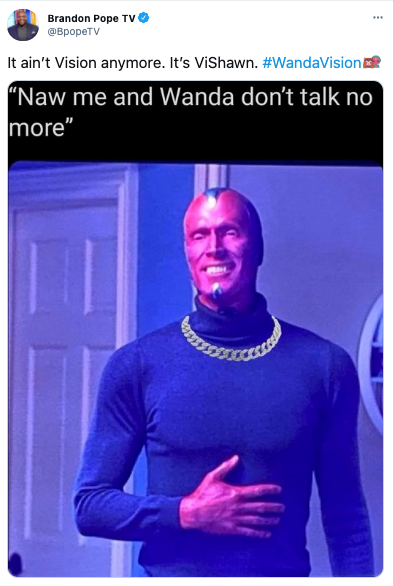 ---
Now Playing: "House of Woodcock" by Jonny Greenwood
Questions? Feedback? Contact us at info@dailydot.com.