News anchor Alaina Pinto said on Thursday that she was fired from her position at Boston station 7News for her cameo in Netflix film Hubie Halloween.
In a Twitter thread, Pinto said she was let go earlier this week for appearing in the new movie, which "mistakenly violated my contract with the station." She didn't elaborate on what exactly the violation was, but said "I understand why management unfortunately chose to terminate me."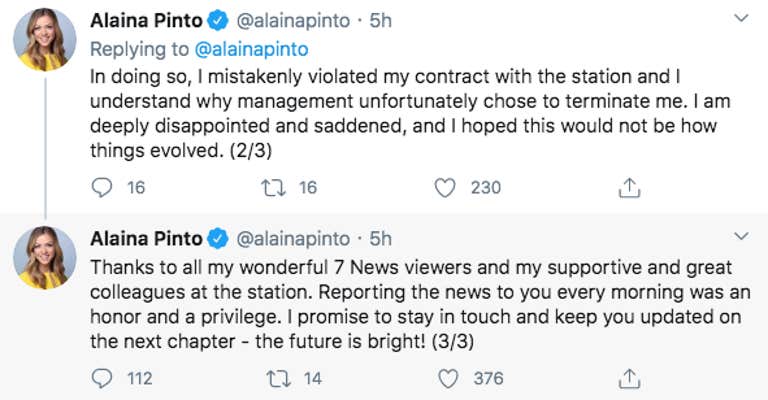 Pinto is listed as "News Anchor" in the IMDb credits of the star-studded Adam Sandler Halloween movie and appears in a segment where three different reporters are dressed as Harley Quinn, reporting on Halloween events for fictional show Wake Up Boston. The movie was filmed last summer in and around Salem, Massachusetts.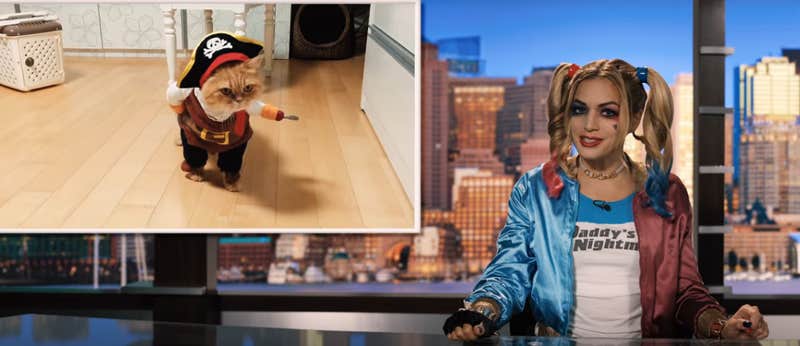 Pinto was with the station since 2016, and said she went public with the news in an effort to be "open and honest." The Daily Dot reached out to Pinto and 7News for comment.
---
More essential culture reads
---