Fireworks are not typically thought of as a DIY craft. They're dangerous, flammable, and not suitable for children.
But if you're looking to light up your Independence Day celebration on the cheap, there's no shortage of instructions online. There are countless sites that offer step-by-step tutorials on how to construct almost every type of firecracker, using materials found right in your home or at your local chemistry lab.
The comprehensive site is perhaps Skylighter, which offers everything you need, from precise firework-building instructions to specialized products. (Presumably, your home spends a majority of the year free of yellow visco fuses.)
The site even gives tips on a flawless backyard fireworks display, complete with a script that gives timing cues and music suggestions.  (Apparently, Elton John's "Circle of Life" from The Lion King would be ideal to pair with "PyroWheel lights.")
For the more casual enthusiast, a WonderHowTo provides five different ways for "DIY Pyromaniacs" to make their own fireworks. For beginners, match rockets, the site claims, are "quite possibly the easiest firework you can make at home, since you probably already have paper matches, a paper clip, needle, and aluminum foil laying around somewhere."
On the other side of the spectrum, in terms of complexity and audacity, this tutorial shows you how to make fire wire—"a spiraling shower of sparks"—from fine steel wool. Note: The host recommends wearing a wide-brimmed hat or cape to avoid burning yourself. Ouch!
WonderHowTo also includes an illustrated guide that teaches the art of making your own smoke bombs.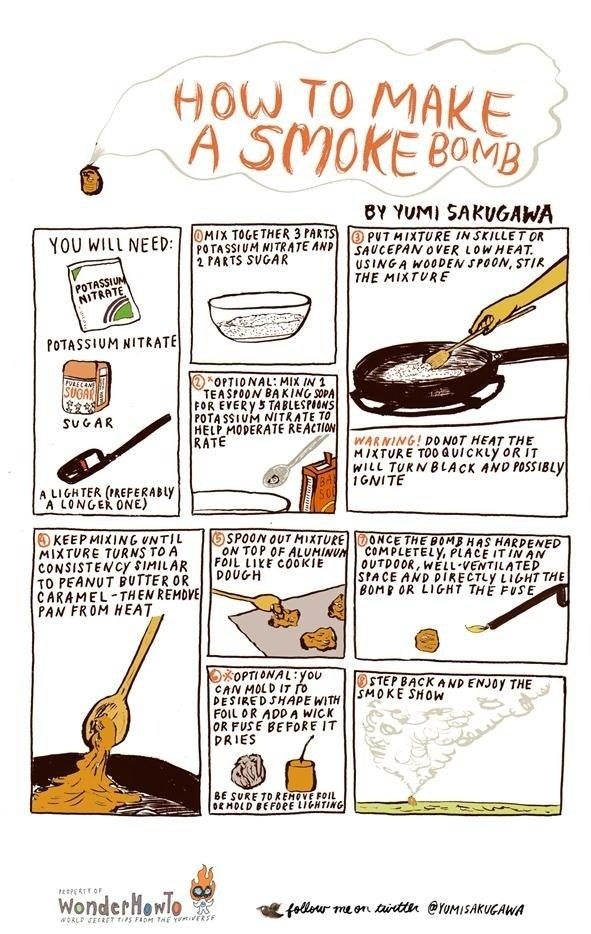 On YouTube, there are numerous videos demonstrating how to make your own fireworks. "How to make homemade firecrackers," for example, shows how the gunpowder in toy cap gun ammo can fuel something far more dangerous.
Another video, made by Mo0mix, shows the explosive power that can be generated from combining broken and operating lighters. It also suggests that you not perform the experiment indoors.
If you're in the mood for something a little more impressive, check out gothbro111's tutorial on how to make a homemade fireworks "fountain."
The Daily Dot does not condone or recommend the making of homemade explosions.
In fact, we're content with this virtual fireworks display from Bored.com. The Java-powered feature lets you choose the setting, from a crowded baseball game to the Las Vegas strip, for animated firework show, complete with the requisite boom.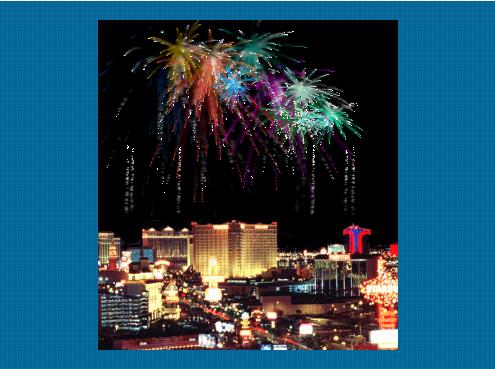 Screengrab via Bored.com
Whether you're lighting a fuse or clicking a mouse button, remember to exercise extreme caution this Fourth of July.
Photo via John Brennan/Flickr