The House of Worth Ladies are back and, like all of us, they've changed a lot during the quarantine period. Meet the new and, er, improved ladies of the House of Worth.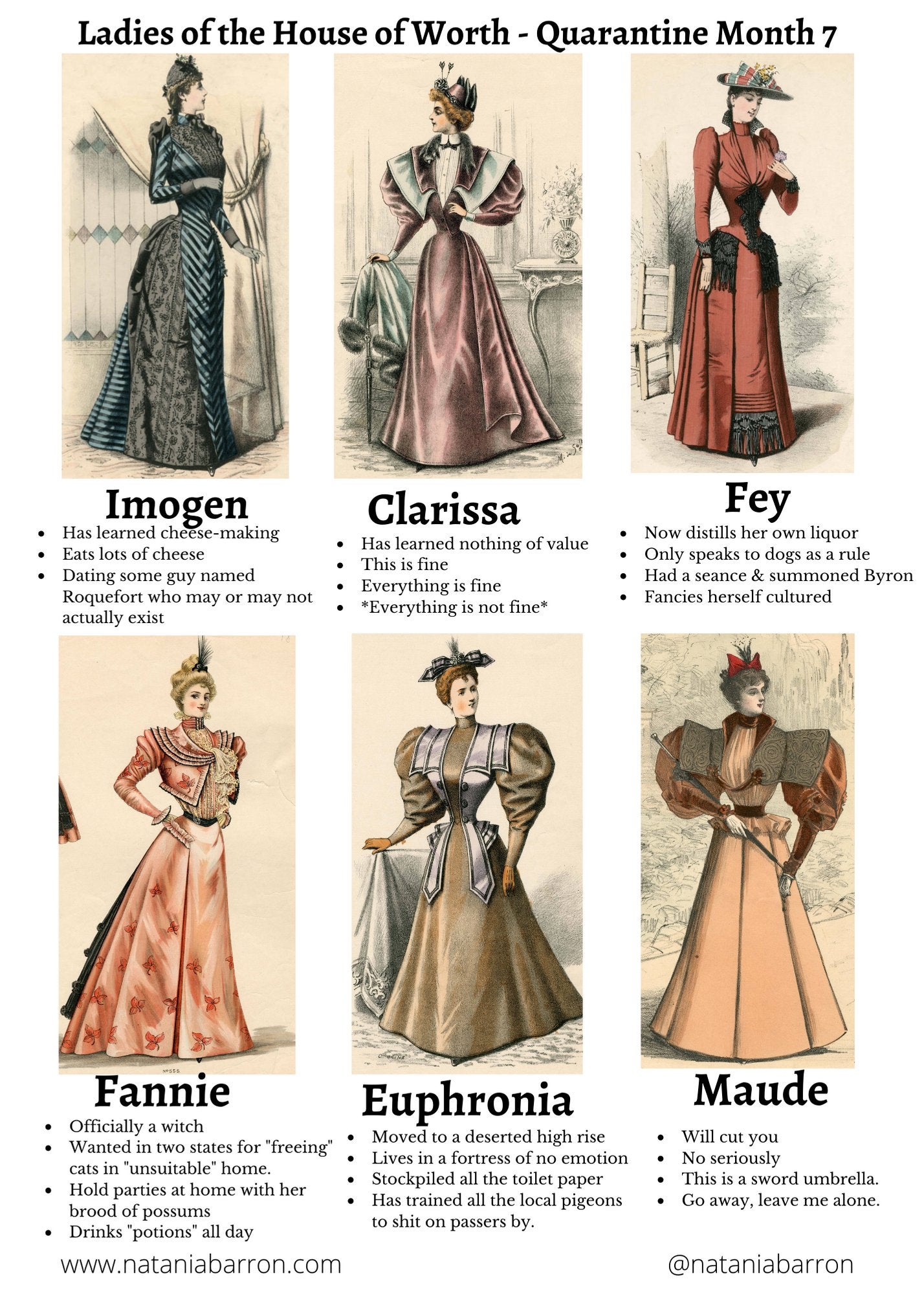 When last we met the ladies, curated by novelist Natania Barron, it was spring and quarantine had just begun. COVID-19 was new and frightening instead of ubiquitous and frightening, and quarantine was an unfamiliar novelty we were all just starting to figure out. Basically, the girls were young and fresh then, adapting what we all thought was going to be a short departure from everyday life instead of an endless, dragging "new normal."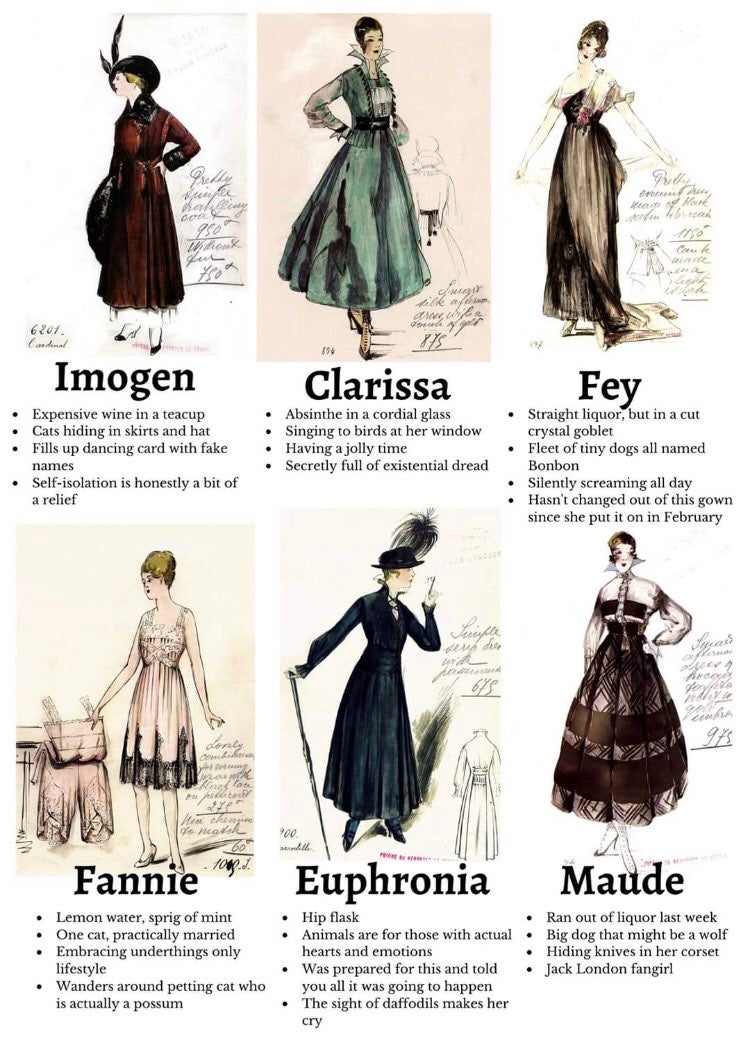 Seven months on, the ladies have adapted, grown tougher, and transformed into their true selves. Fannie has gone from petting her possum-cat in her underwear to becoming a potion-drinking witch. Imogen makes cheese and Fey distills liquor while talking to the ghost of Byron, who she summoned during a drunken seance one night. Euphronia, meanwhile, has set herself up in an abandoned high-rise, with a fleet of pigeons trained to crap on anyone who dares encroach on her territory. Poor Clarissa, on the other hand, has learned nothing of value, passing her days in a constant state of panicked denial.




Some Twitter users went on to invent their own House of Worthsonas, with writer/director Melody Cooper even posting a picture of herself cosplaying as her own creation, Regina: queen of all she surveys, kicker of GOP butt, and with a dagger hidden in her fan.
But the big winner this time around was Maude, who was so popular it actually set her name trending on Twitter. Seems there's just something about her well-armed misanthropy that resonates with people (mostly women) online at this stage during the pandemic.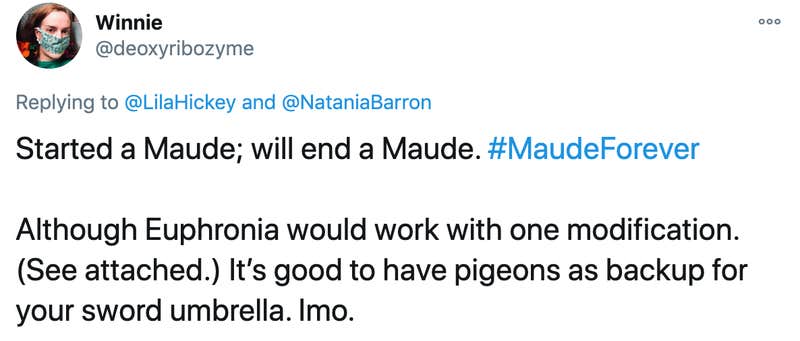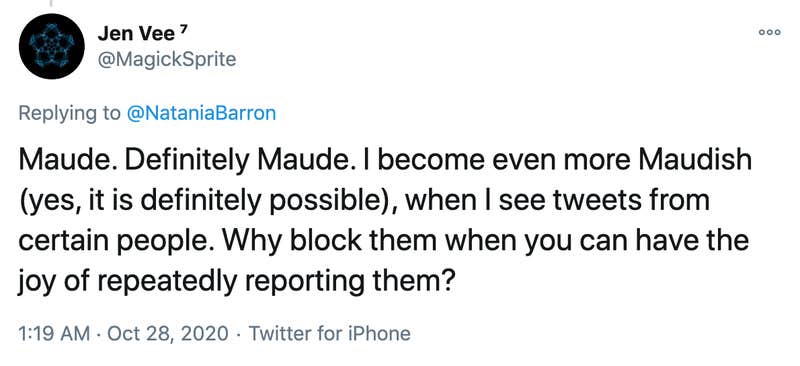 Though perhaps artist @songhkang_art has a better grasp on the reality of things—according to her, we're all Clarissa just acting like we're Maude.