Redditors get bizarrely competitive over some unexpected things, like deformed hands (see this saga on r/wtf) and poop stories (every day on r/TIFU). Lately, on sepia-soaked nostalgia hub r/OldSchoolCool, redditors are waging a great war over whose mom was the hottest.
"If anyone here has a mom fetish, someone is getting a ton of fap material," writes user OneMoreSoul in a top comment today.
It started innocently enough, with several posts marveling at the hotness of one's parents: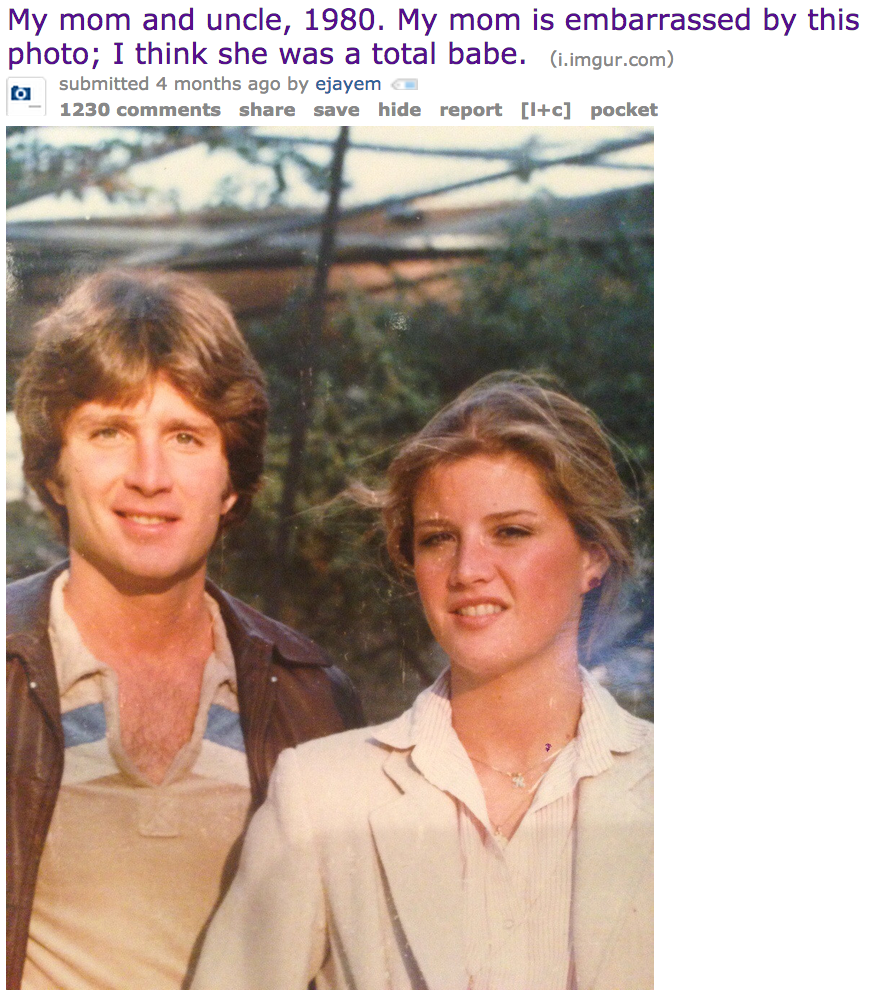 Then, redditor jubsie88 upped the ante by posting his mom windsurfing topless in the late '70s (NSFW).
This week, the challenge steadily turned more carnal. Moms with '70s hot shorts, cigarettes, and sultry glances came out of the woodwork to remind us that we all came from humans who found each other attractive enough to procreate. Shocking, right?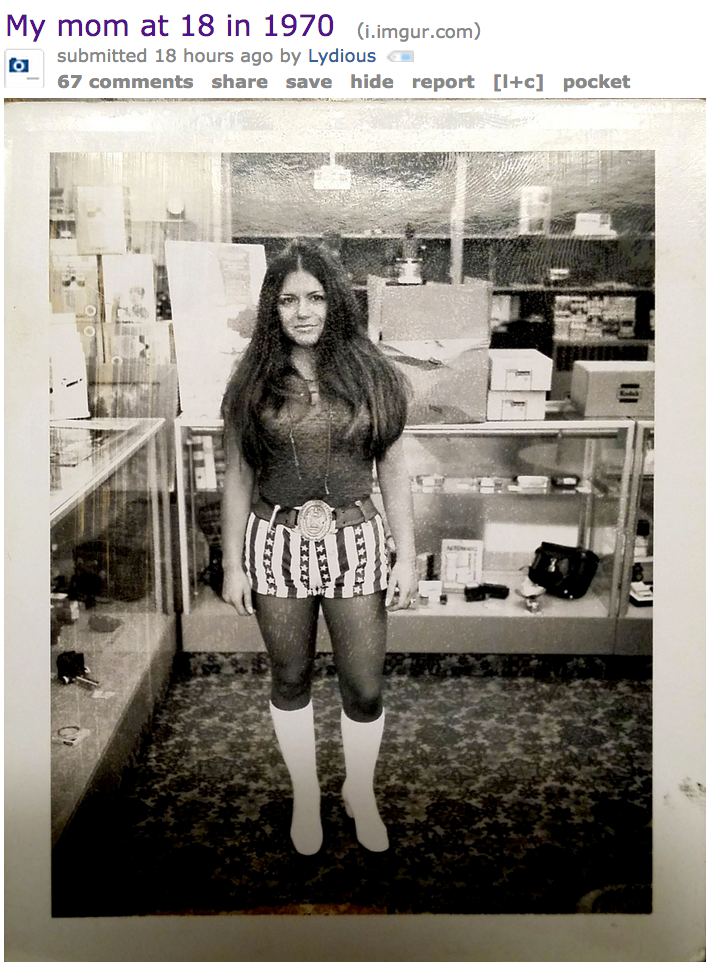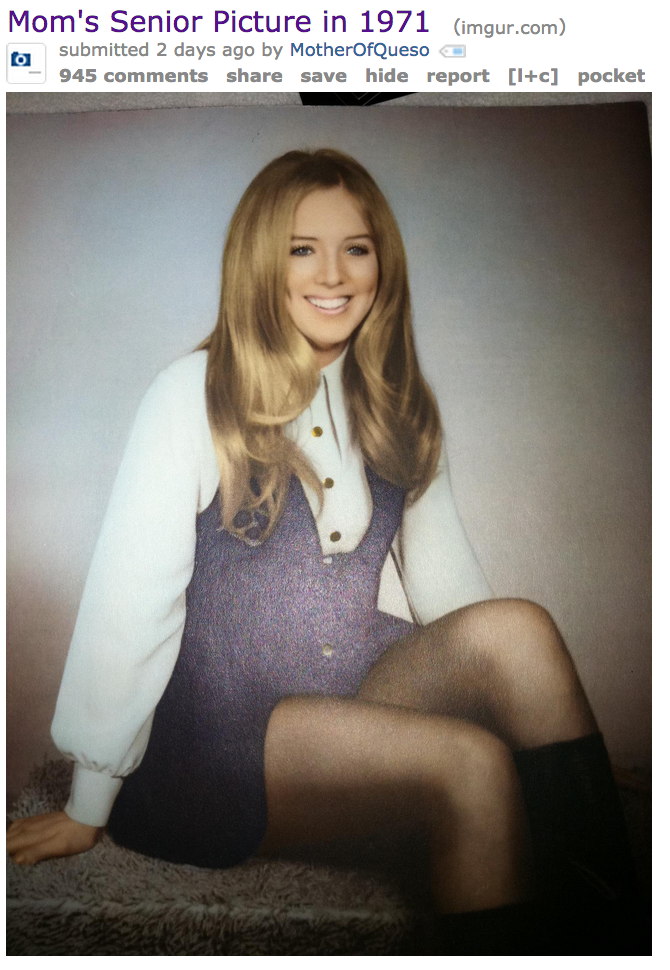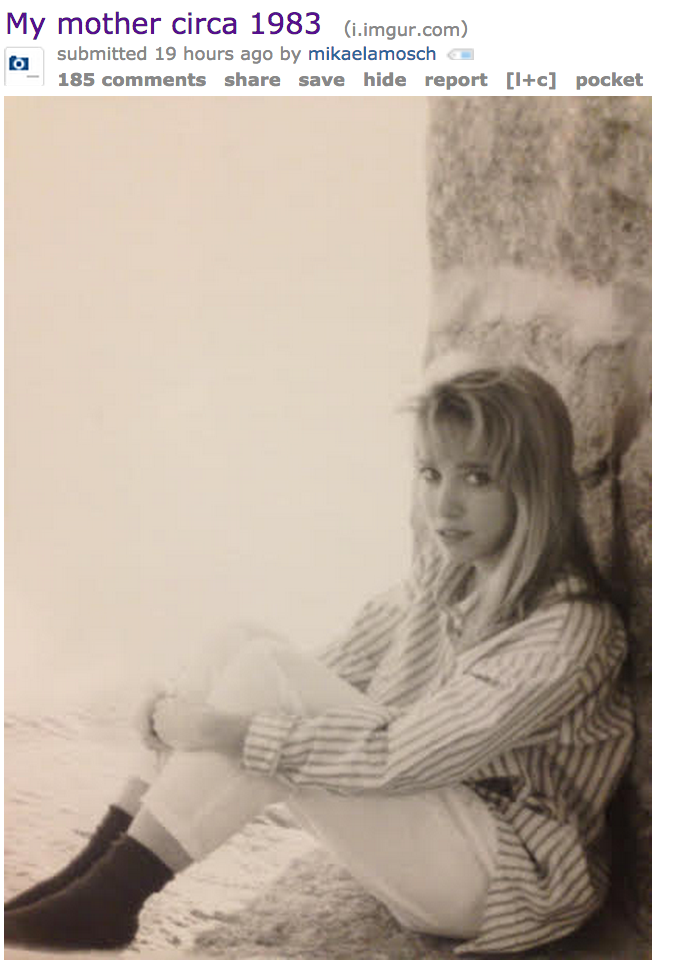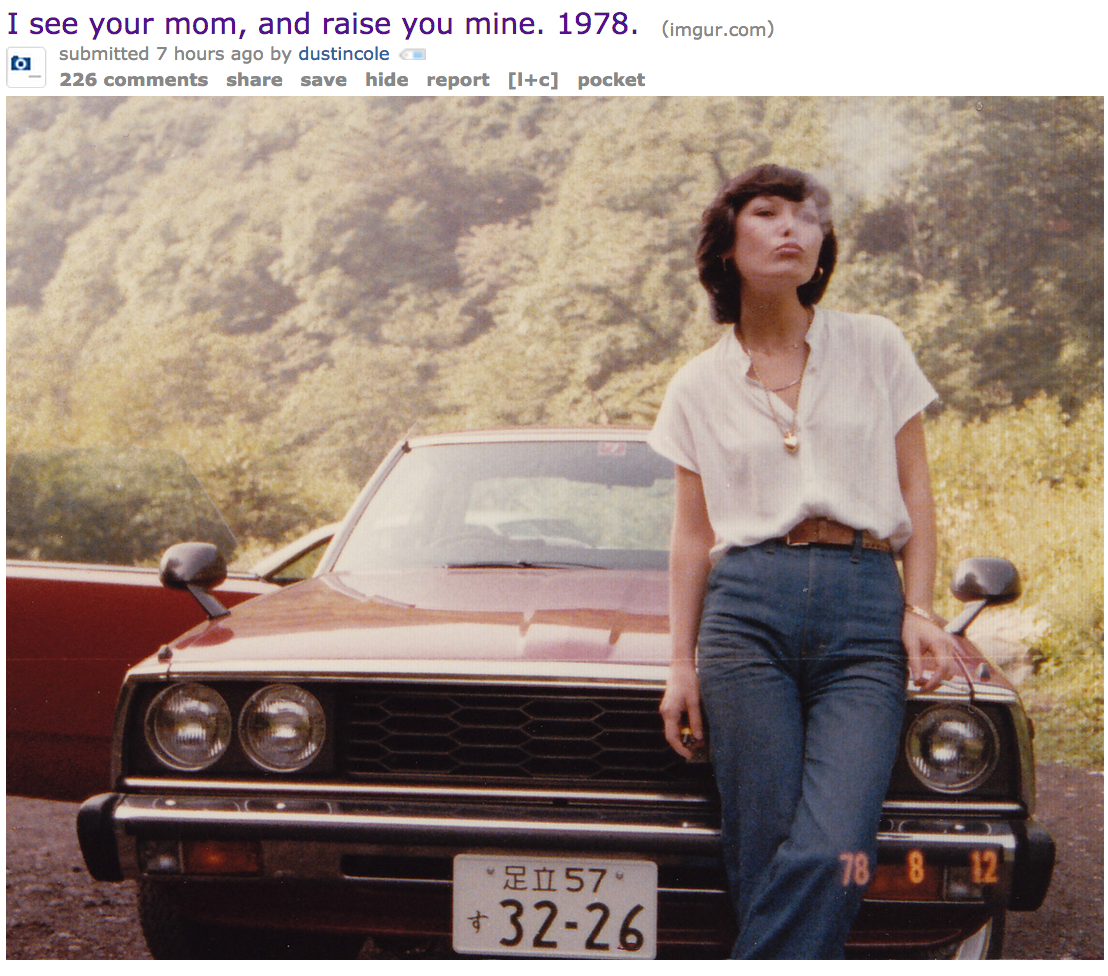 And the comments… oh, the comments. Amid general high-fiving hot-mom approval were serious discussions about time travel theories and the actual possibility of banging your own mom before you were born. The r/OldSchoolCool in-joke even launched a real subreddit called r/BangMyParents (NSFW). 
Weirdest of all, the phrase "Do you have any pictures of your mom windsurfing?" entered the lexicon as a way to kindly request nudes of someone's mother. (So if anyone ever asks you that, run.)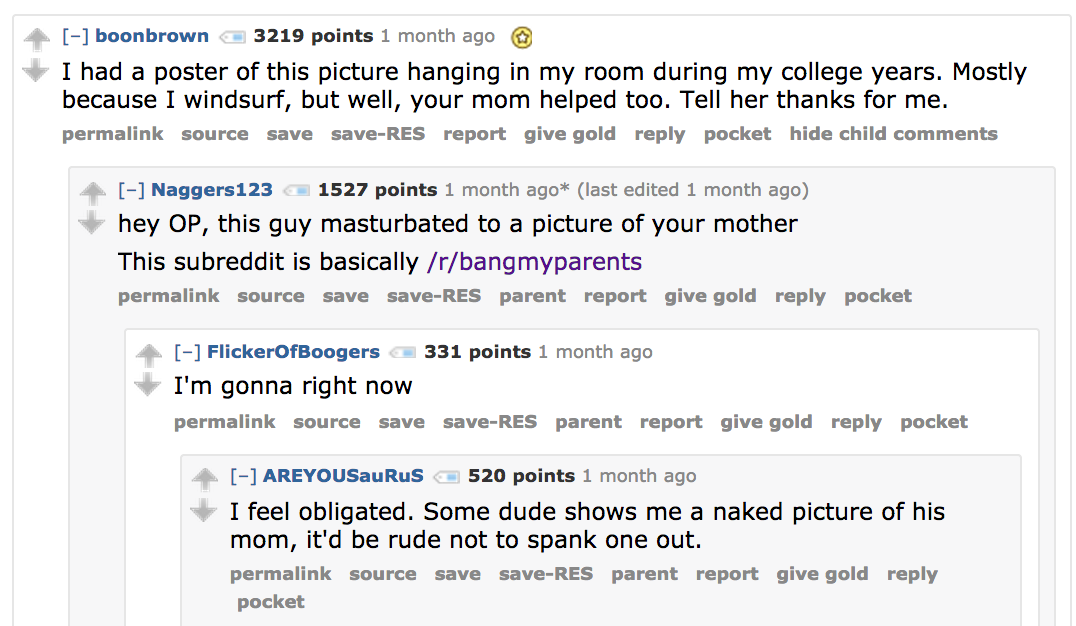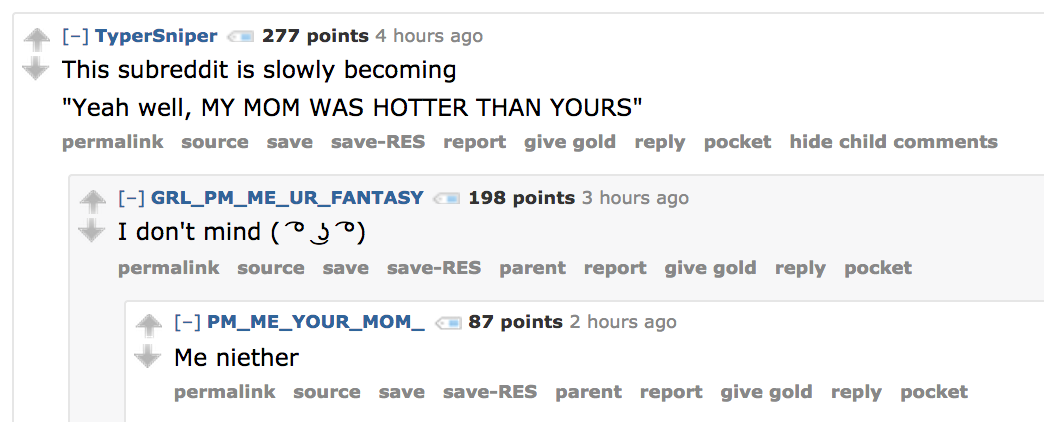 This is far from the most disturbing Reddit thread to feature discussions of mom sex. For years, redditors have been confessing strange mom-related urges: moaning their girlfriend's mom's name during sex, sending their mom sex toys, eagerly planning an actual sex romp with their own mother, feeling miserable when they remember they haven't had sex with their mom, and looking back on a sexual relationship with their mom. 
These stories could all be fictional erotica or your average urban legend. They're all impossible to verify… all except one.
A now-legendary AMA (Ask Me Anything) from several years ago featured a man describing an extended incestuous relationship he had with his mother. The AMA was verified by the man's therapist, and the original poster continued to answer questions for five months. The thread was so popular that two young redditors used its buried threads as a secret diary for nearly a year. You couldn't make this stuff up if you tried.
Photo by silecoscaru/Flickr (CC BY ND 2.0)