Some wouldn't expect someone older to know about twerking, or even know how to do it, but once Dame Helen Mirren proves everyone wrong about life as we know it.
During a recent interview on Live With Kelly & Michael, her past came up after Michael Strahan and guest host Maria Menounos revealed they had the footage of her twerking after receiving Harvard's Hasty Pudding Award, which previously hadn't been seen by the public.
"I've tried in my bedroom, in private, in front of the mirror, very unsuccessfully, so [twerking was] absolutely humiliating to have to do it in public in front of a whole load of people," Mirren said.
Lucky for us, it wasn't a one-time performance.
She's still got it—and all of us with it.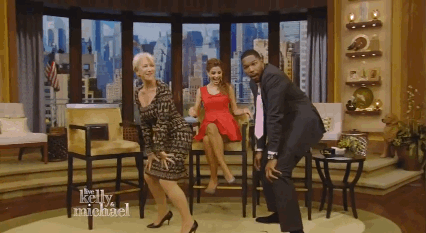 H/T Uproxx | Photo by Sougata Ghosh/Flickr