From abandoned houses to simple glitches in its photography, Google Street View is just as effective at Halloween scares as goblins or amateur Lady Gaga makeup.
This year, skip out on the trick-or-treating (especially if you're in your twenties, come on) and expensive Halloween parties. Instead, pack your pillowcase full of bite-size candy, sit back, and watch as your holiday frightfest expands to include the entire world. 
You know, assuming those parts of the world can easily be accessed by the Google Street View car.
1) Tokyo, Japan
Google Street View has been plagued with privacy issues from the very beginning. While the faces of most pedestrians are simply blurred out, a group of people in Japan decided to mask their identity in a unique—and unnerving—way. Behold, the ultra-creepy "pigeon people" of the Tamagawa-josui sidewalk!
Wearing anthropomorphic masks when the Google Street View car passes isn't limited to only Japanese citizens. If you ever find yourself on Nacozari De Garcia-Moctezuma in the Mexican state of Sonora, be on the lookout for the Wolfman, bank robber, and "Ghostface" from Scream.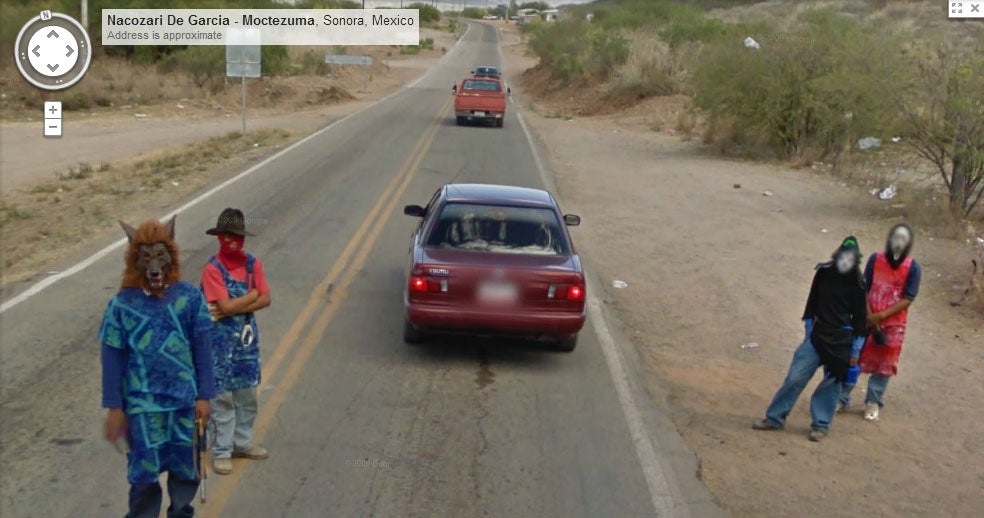 A certain stretch of Old County Highway 61 looks like it is straight out of a horror movie (or LSD trip).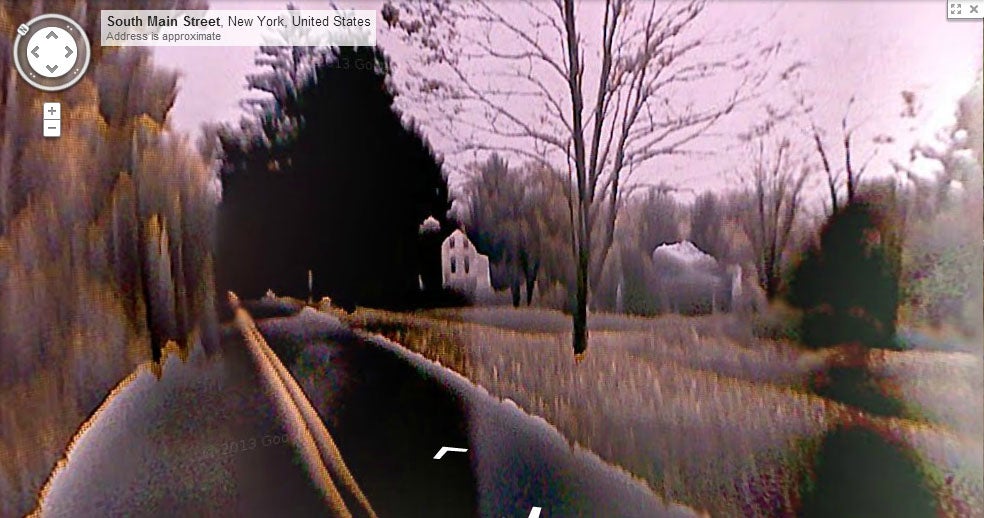 This abandoned house on an otherwise desolate stretch of Route 380 just screams "haunted." It even comes complete with spooky trees! Didn't this same exact structure once land atop a witch in Oz a few decades back?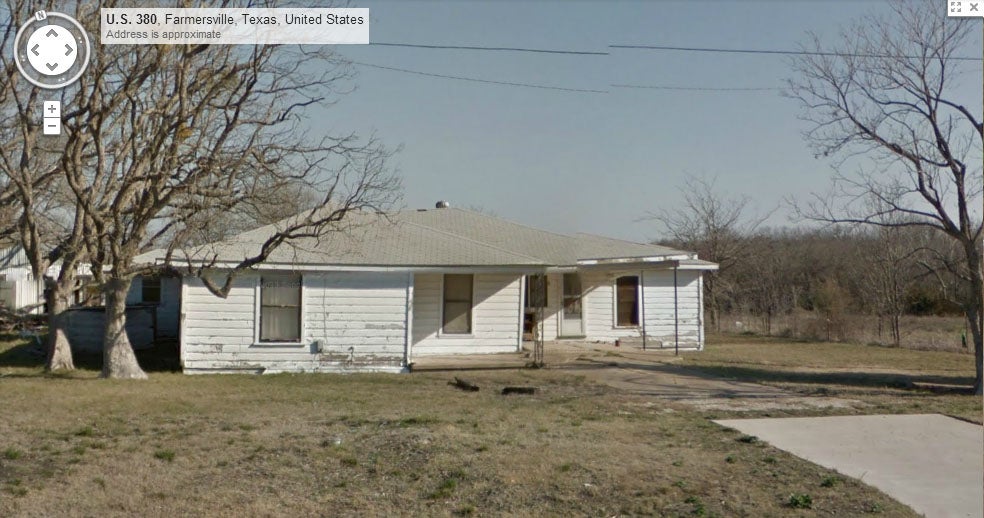 Frightland is a locally popular Halloween attraction along this stretch of Route 13 in Delaware. All year long, its property is guarded by a silo painted to resemble a grinning skull. As if this isn't creepy enough, the skull silo is outfitted with a giant Santa Claus beard in later seasons.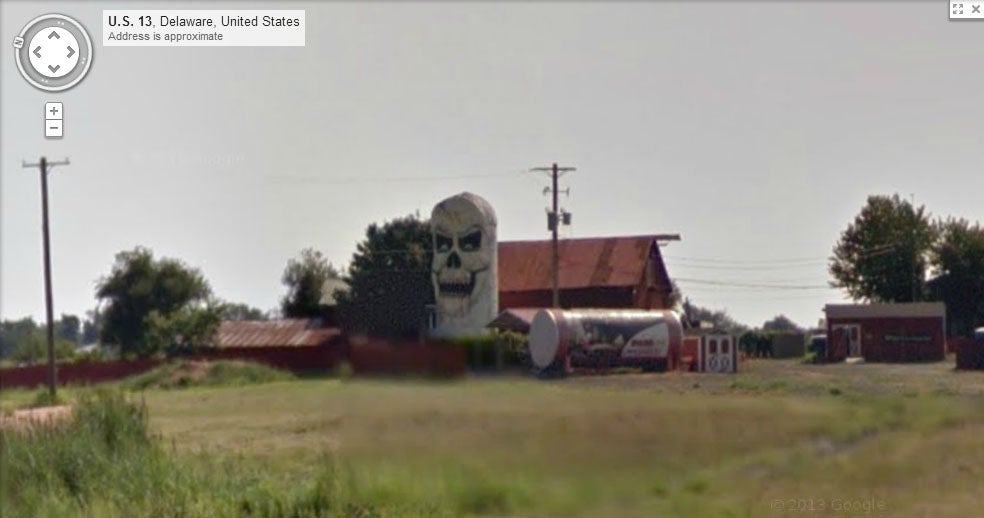 6) Tiffin, Ohio
School can be unpleasant enough. Imagine if you had to attend classes—or nighttime activities—at this place. Thankfully for today's students, the current Columbian High School in the small Ohio town is in a much more modern facility (meaning it is decidedly devoid of pointed towers).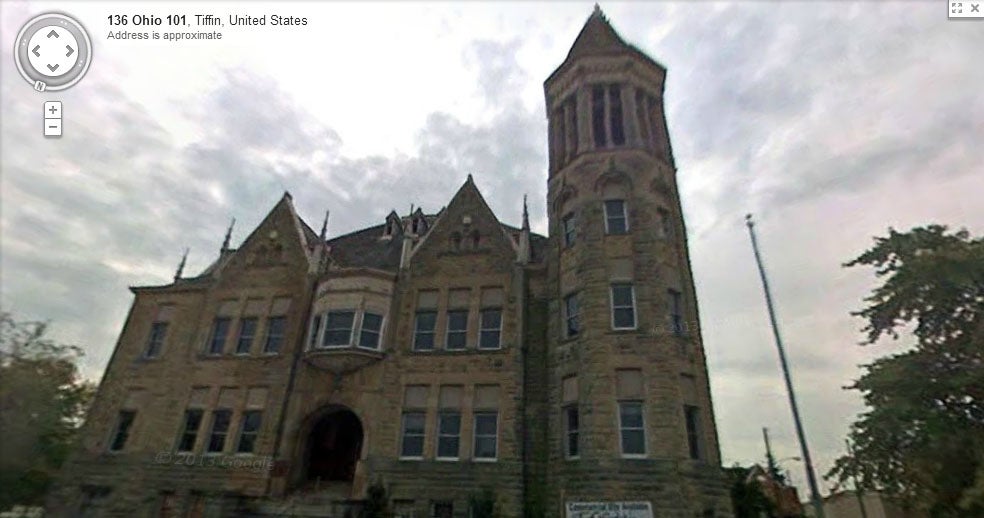 7) Nekoma, N.D.
Let's face it: when you're driving through North Dakota, you don't really expect to see anything more than endless plains. So when a giant pyramid and several military-grade buildings suddenly appear, it's a bit unnerving. The structures were home to the Stanley R. Mickelsen Safeguard Complex, an anti-ballistic missile launch site.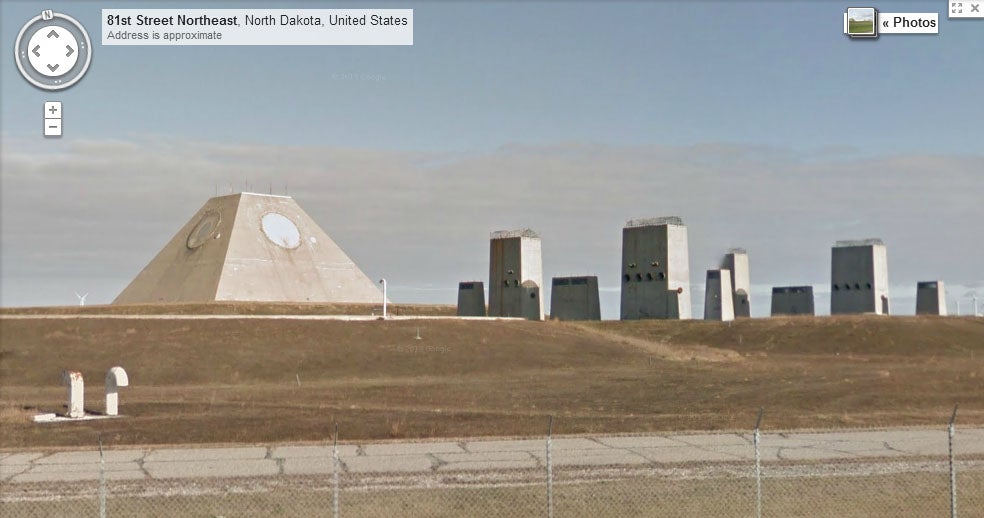 Have you ever driven by a sprawling amusement park during the wintry off-season? Pause for a moment and think about the eerie vibe the silent rides gives off. Motorists driving along Interstate 510 in New Orleans are all too familiar with this feeling—all year long. The roller coaster seen here was part of Six Flags New Orleans, an amusement park that was abandoned and left to rot after Hurricane Katrina devastated the city in 2005.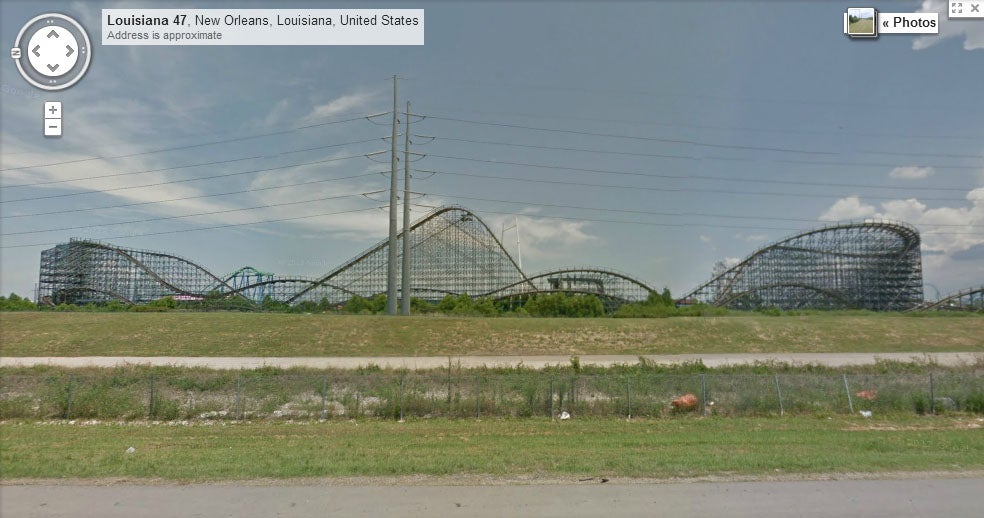 Smack in the middle of downtown Philadelphia's busy Broad Street sits the towering Divine Lorraine. When night falls and the rest of the city's skyscrapers are illuminated, the former hotel and religious compound remains forebodingly dark and lifeless. Like Philadelphia wasn't scary enough.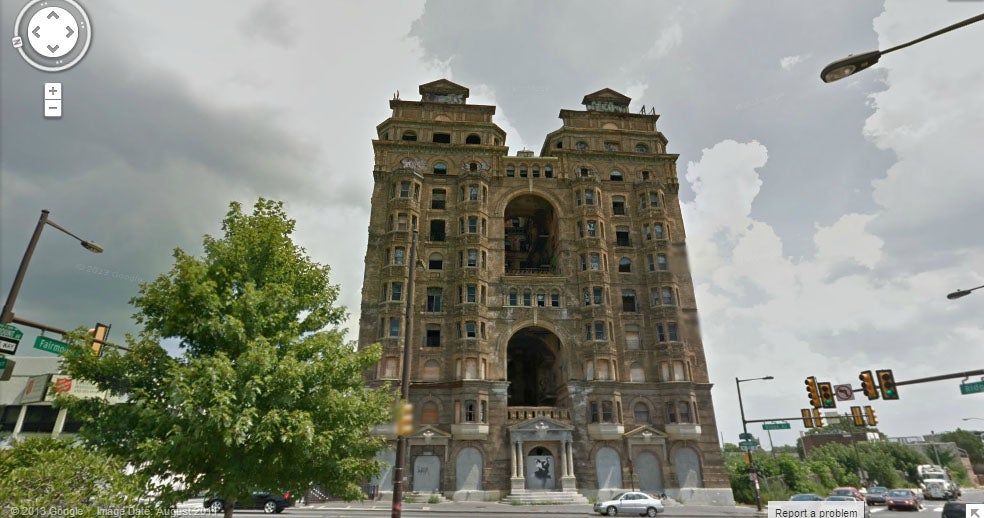 10) Afton, Va.
During its heyday in the mid-to-late 20th century, the Howard Johnson's chain of restaurants was always a welcome sight for travelers. The signature orange roofs told weary drivers that a hearty meal was not far away. Today, this abandoned outpost just off of Interstate 64 in rural Virginia is anything but welcoming.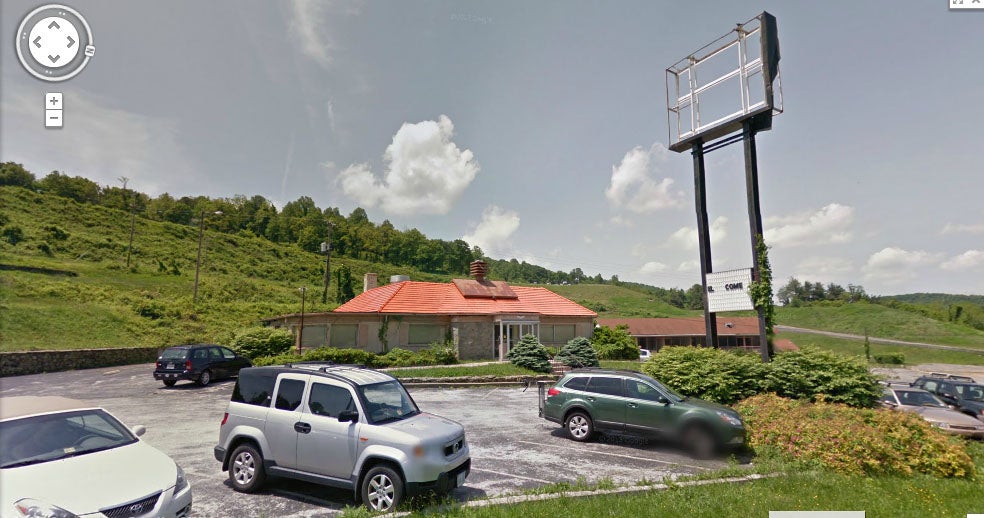 Photo via Shawn Zamechek/Flickr