South by Southwest is a ludicrous thing, Interactive Week especially. The chaos and hype put you in a perma-state of FOMO; you're constantly afraid of missing out on something because you're perpetually missing out on something. People turn to whoever's beside them, asking, "Wait, what is this? What's happening here? Should I be a part of it?" in scared, anxious voices.
Such was the effect that this year's Grumpy Cat experience.
Grumpy Cat—er, Tardar Sauce, if we're being technical—first appeared at SXSW last year, in partnership with the Mashable House. Mashable hosted a number of meme celebs, including the Nyan Cat creator and Scumbag Steve. But as notorious and revered as they are, none of the other guests drew the kind of fevered crowd that Grumpy Cat did. The line wrapped around blocks upon blocks; people stood in the rain for hours to simply see the cat.
This year, Grumpy Cat is back, and the insanity hit an entirely new level. A new atmosphere, really. This morning I boarded a Duck Tour boat, one of those large vehicles that gives tourists a ride around downtown and then also hits the water, all the while giving a history lesson on the city.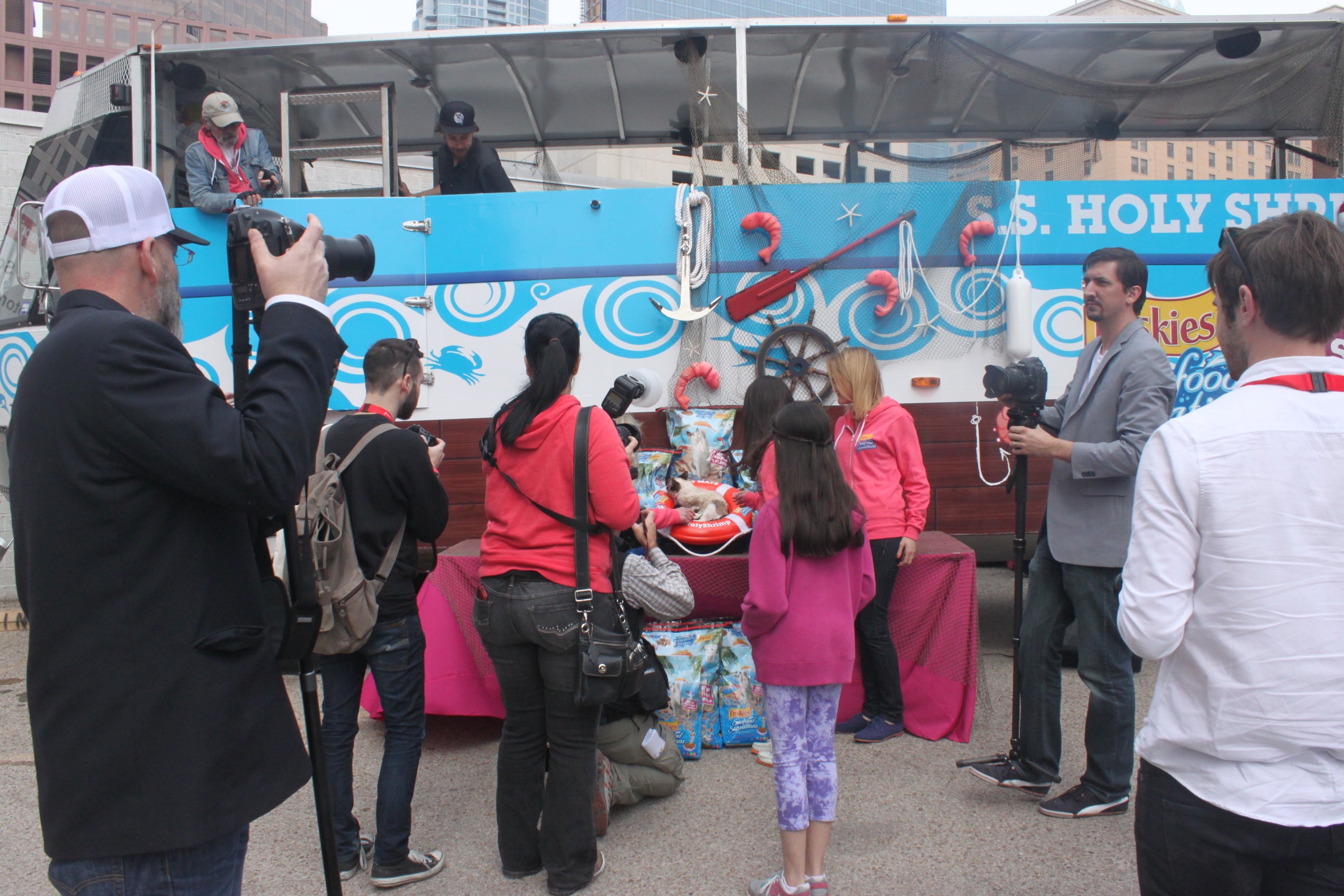 But this was no ordinary duck tour. This particular bus/boat was completely blinged out with Friskies and Grumpy Cat paraphernalia. Sailor hats were handed out; Grumpy Cat sat in an innertube bed-pillow hybrid.
The schtick was this: Everyone aboard the tour was asked to use the hashtag #HolyShrimp, and each tagged tweet would equal a Friskies donation to the Friends of Austin Animal Center—a good cause, to be sure.
Of course a good cause doesn't mean there wasn't fangirl-like Grumpy Cat hysteria. The pictures never stopped, the cat being posed and lifted into the air, a la The Lion King. People couldn't stop reaching to pet her; one woman looked like if she could, she would steal Grumpy Cat.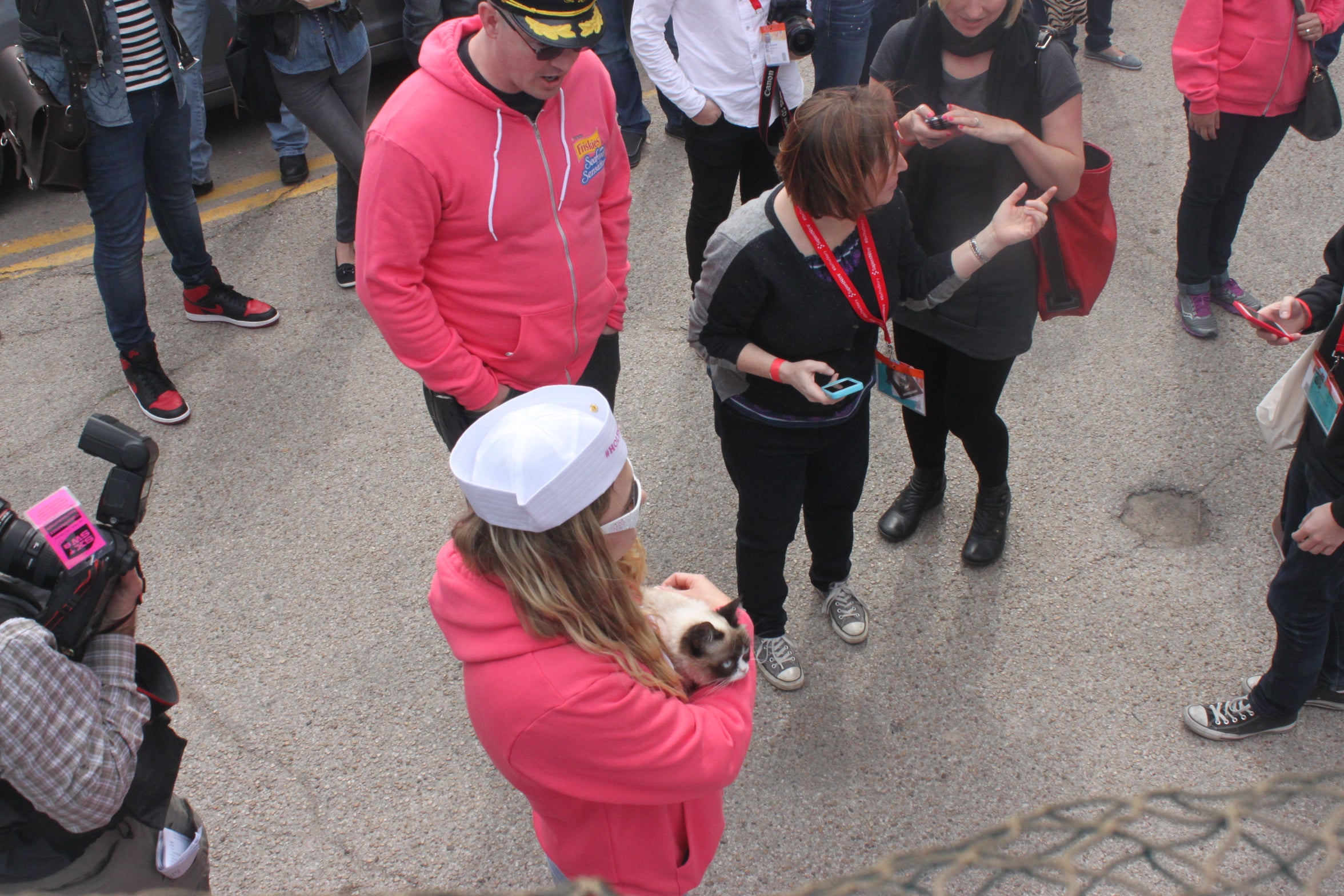 If you are one of the many worried about the mental and emotional state of the cat, fear not. Her owner Tabatha tells me that they are both well taken care of at events like this, and if Grumpy Cat needs some space, Tabatha squires her away without hesitation. And truth be told, this is one relaxed cat. Because, you know, she's a cat, and being pet and held and occasionally moved is really of no consequence to her.
The commercialization of Grumpy Cat is nothing new. Even before the Friskies sponsorship, this cat became the face of marketed memes; before politicians tried their hands at Shibe speak, Grumpy cat was the symbol of small Internet things going mainstream.
And even though she's arguably jumped the shark (er, shrimp, as the case may be), the lines are still lining up. The fans are still posing for pictures. As our vehicle made its way across town, people ran out of restaurants and peered out to their offices, confused and then thrilled once realizing it was Grumpy Cat.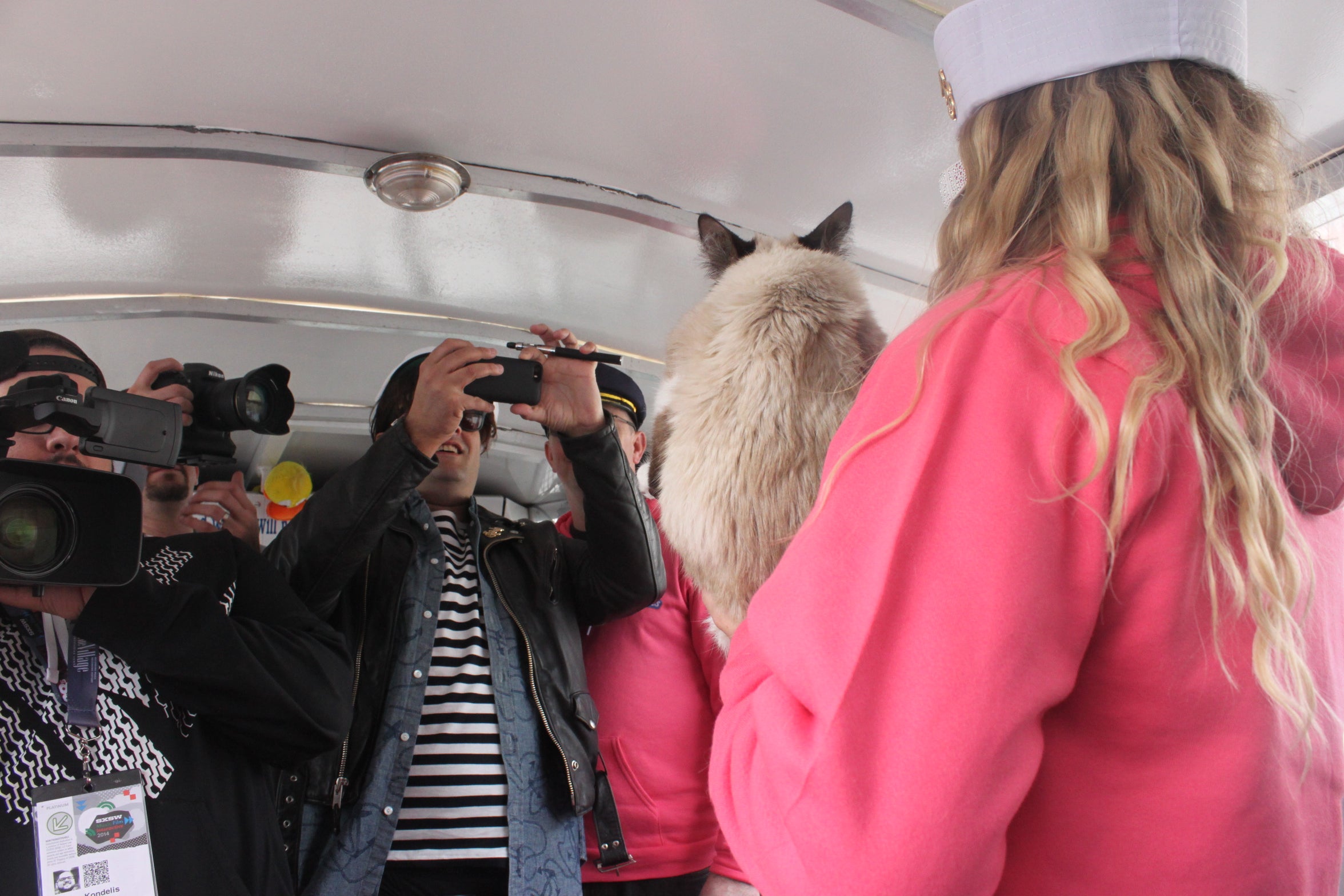 Watching the curious gawkers from the street and the unabashed adoration of everyone aboard made me realize that Grumpy Cat is, very simply, the culmination of SXSW.
Sure, she's gone mainstream. She's no longer the little indie thing that you knew about first. And even if you were the one who told everyone about her, she's permeated our collective consciousness to the point that no one will remember that she was your discovery. No one will care. When you say "I was talking about her before anyone else," people will roll their eyes at you.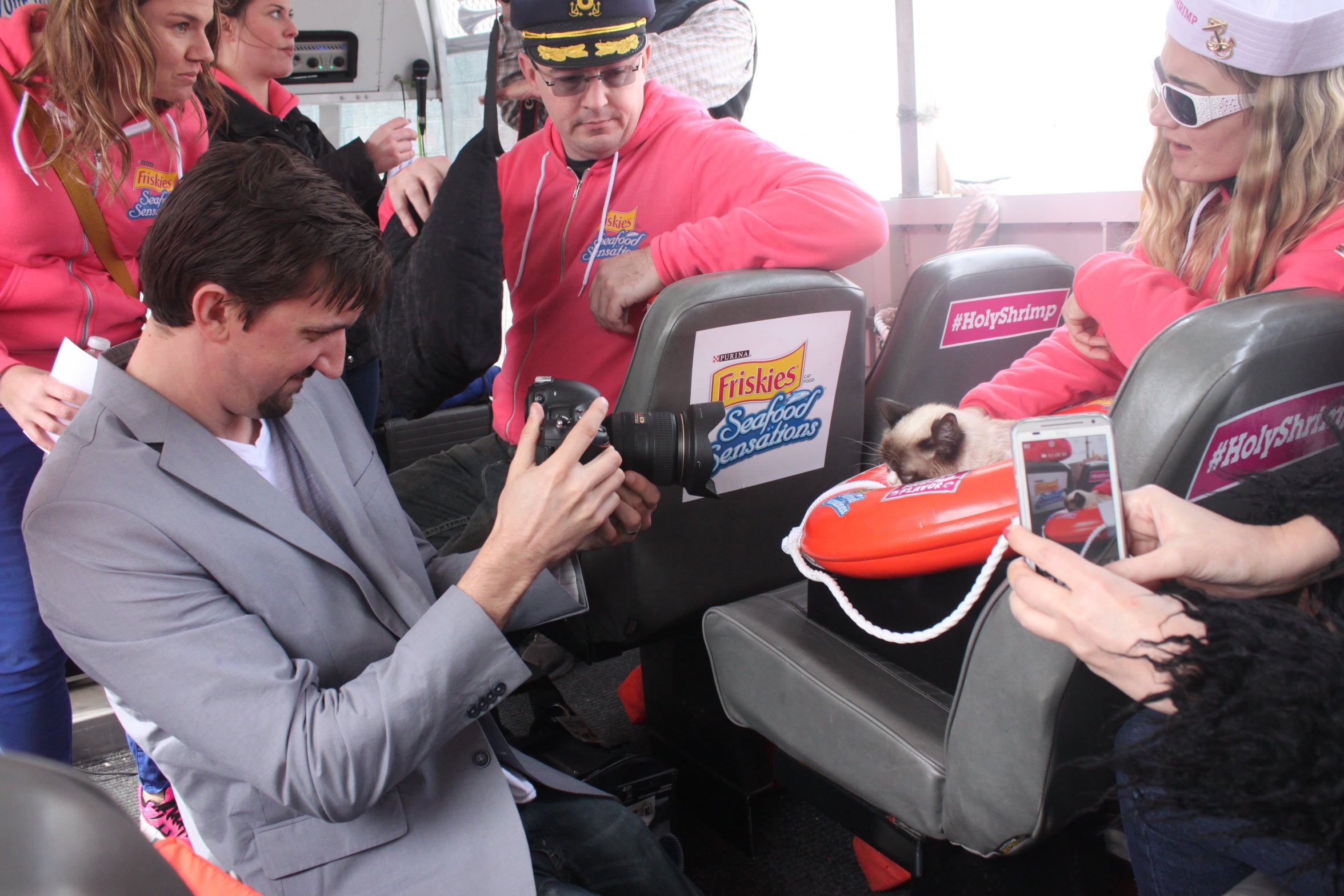 At this point, it'd be cooler not to like her, to scoff at the branded-out nonsense. But once you're actually there, you can't help but like it.
Photos by Molly McHugh