For something that's supposedly so strong, masculinity is also surprisingly easy to break, at least according to a certain subset on the web. The latest threat to patriarchal dominance and the marital stability of alpha men? The relative direction of their crotches in photographs.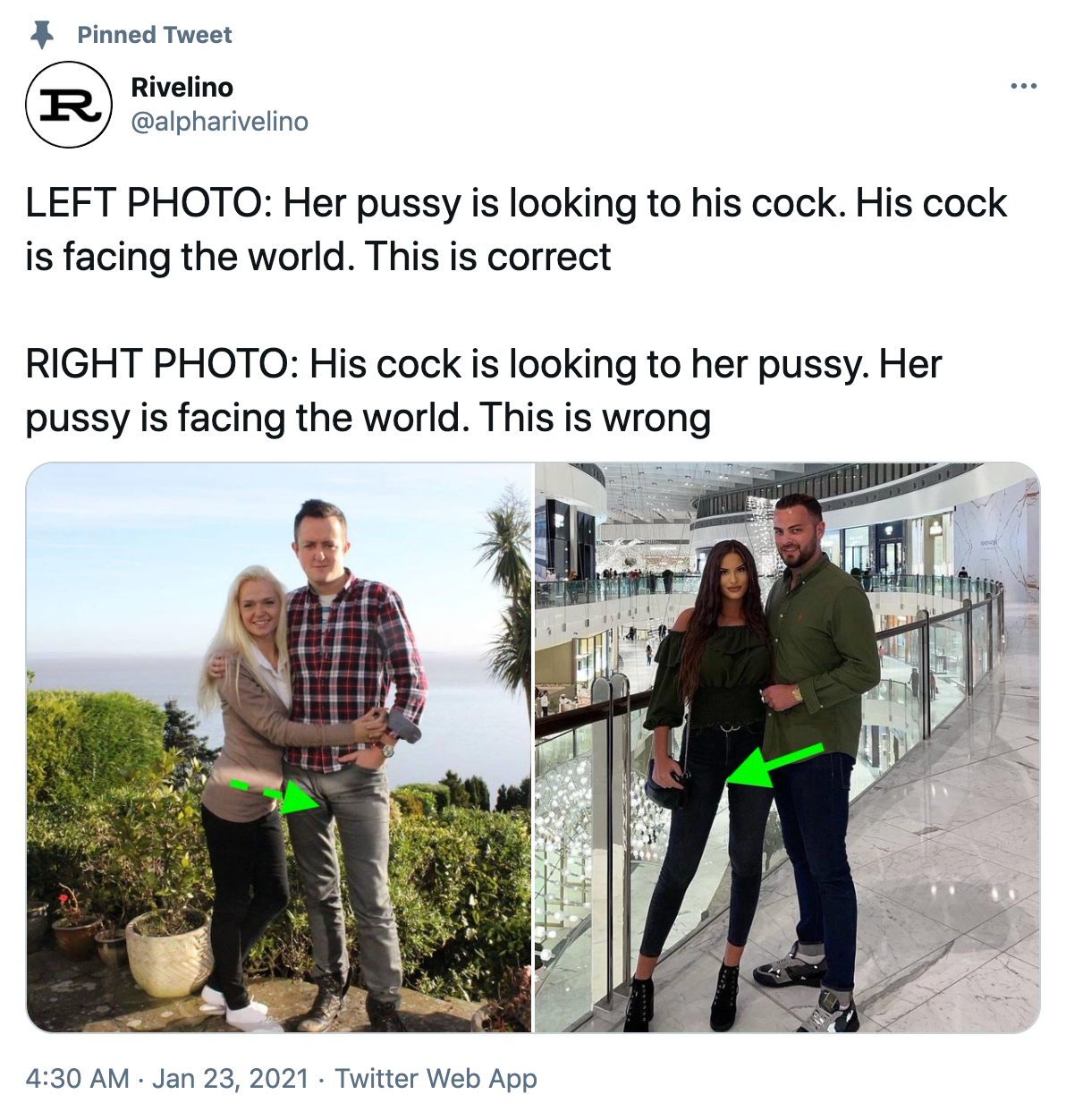 Discovered by opinionated Twitter man @Rivelino, it turns out that the crotch direction is of the utmost importance; a woman's pelvis must face her man at all times in photos, while a man's crotch must never face his woman, instead his cock must face the world because "This is correct."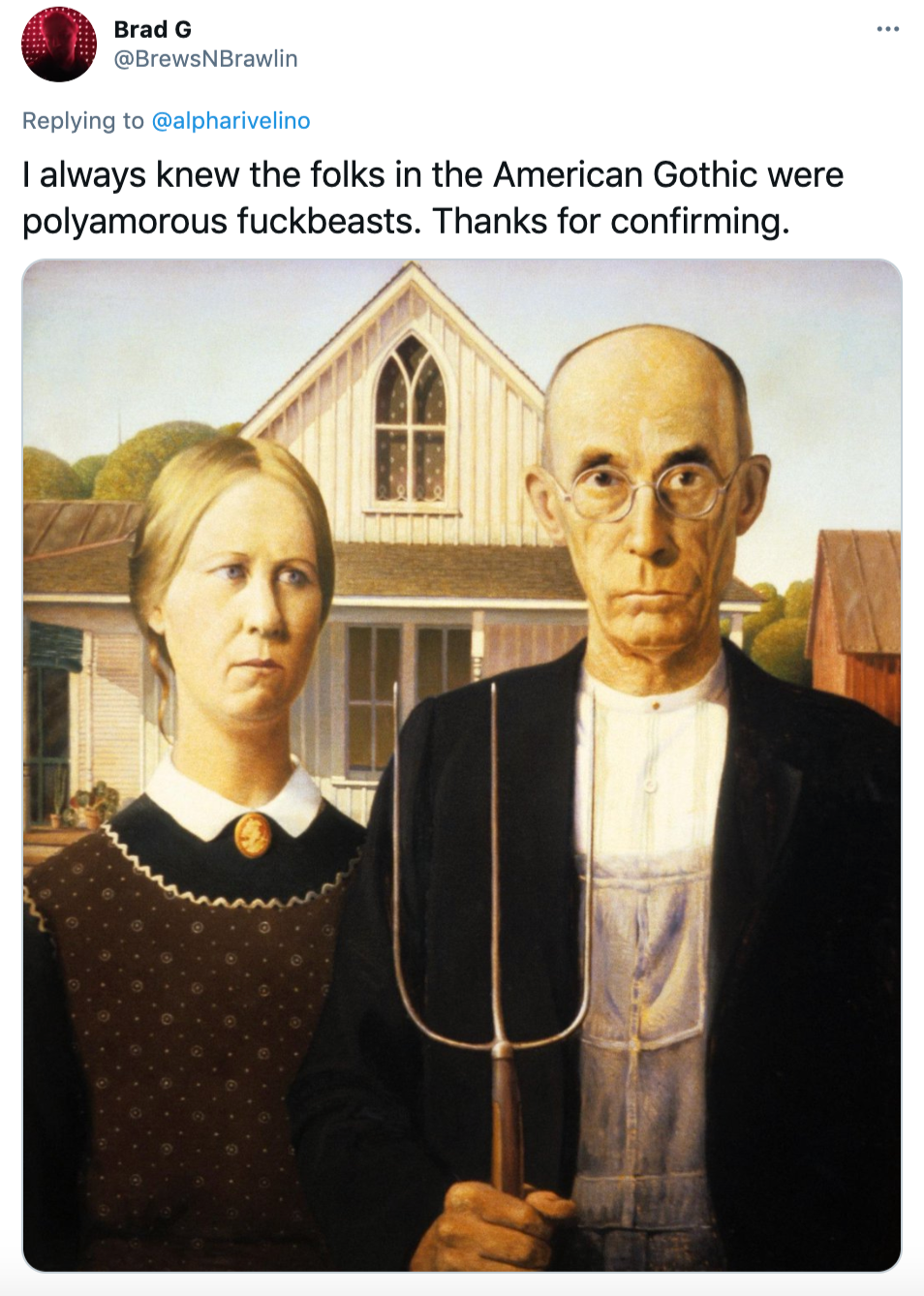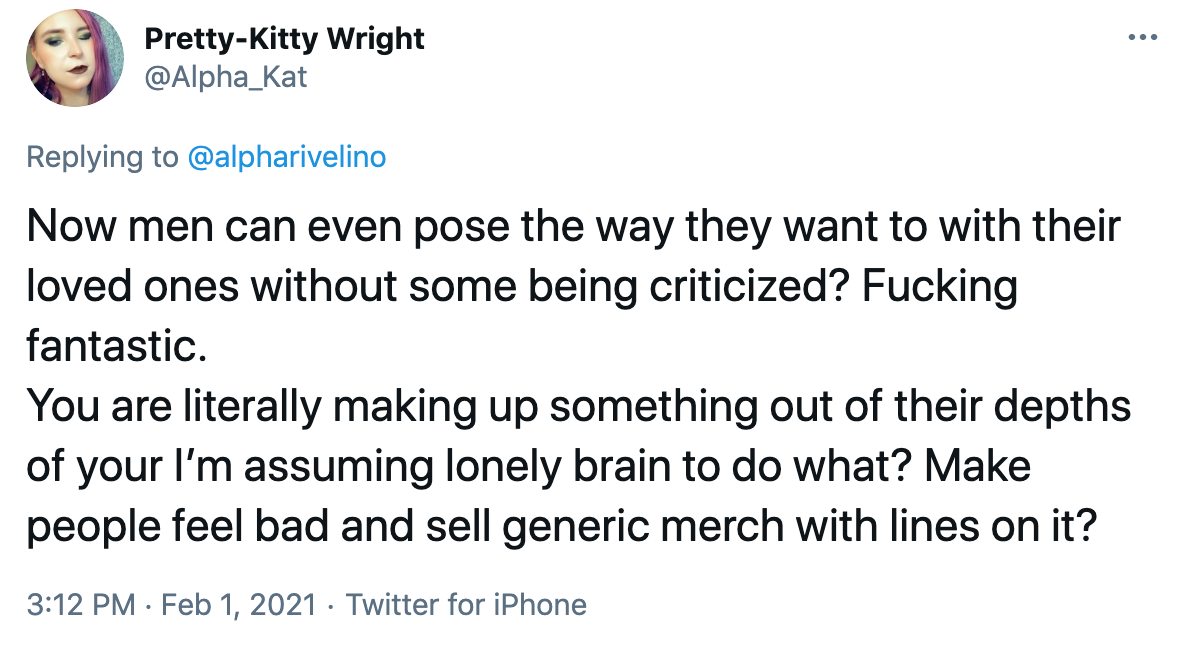 Though @Rivelino offers no explanation as to why the different crotch directions are the way they are, he has plenty of other thoughts on angles that he's happily shared with the internet.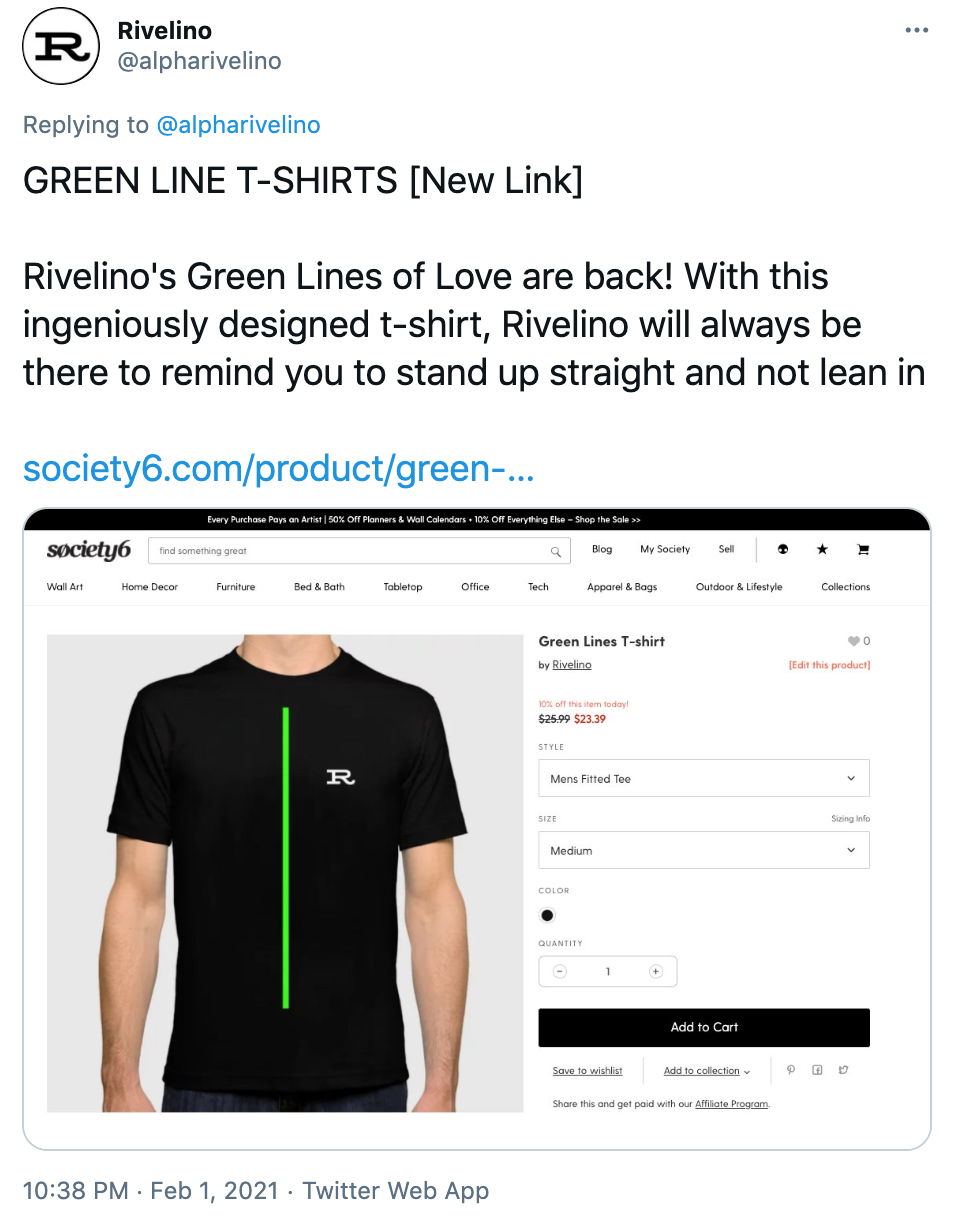 The original source of his fame, which he's been posting about since May, is the dire threat to marriage posed by men leaning towards their partners. As Mel Magazine reported at the time, "His theory holds that dudes leaning toward their significant others have compromised their integrity by realigning to a woman's worldview." That theory was then turned into a meme.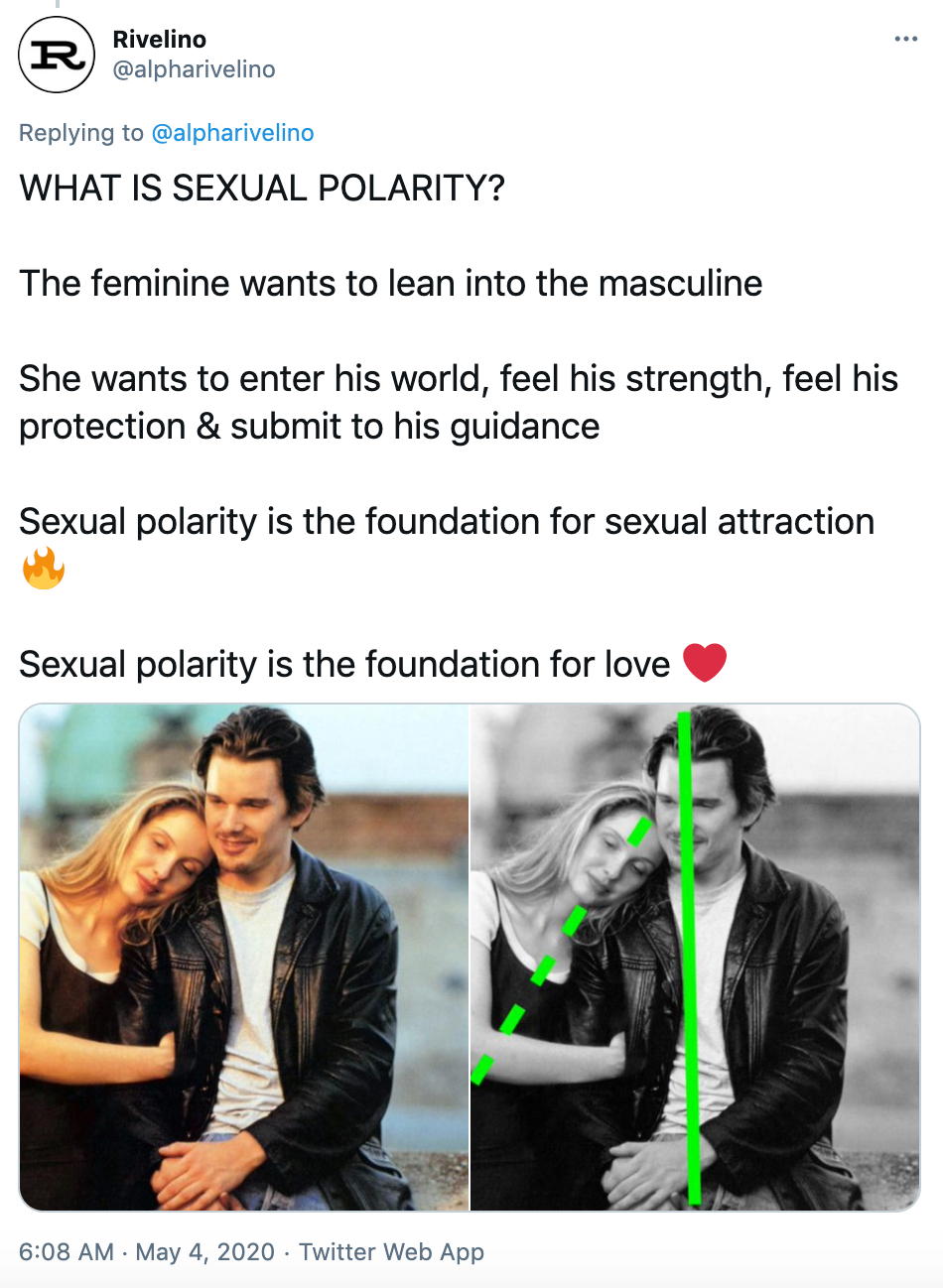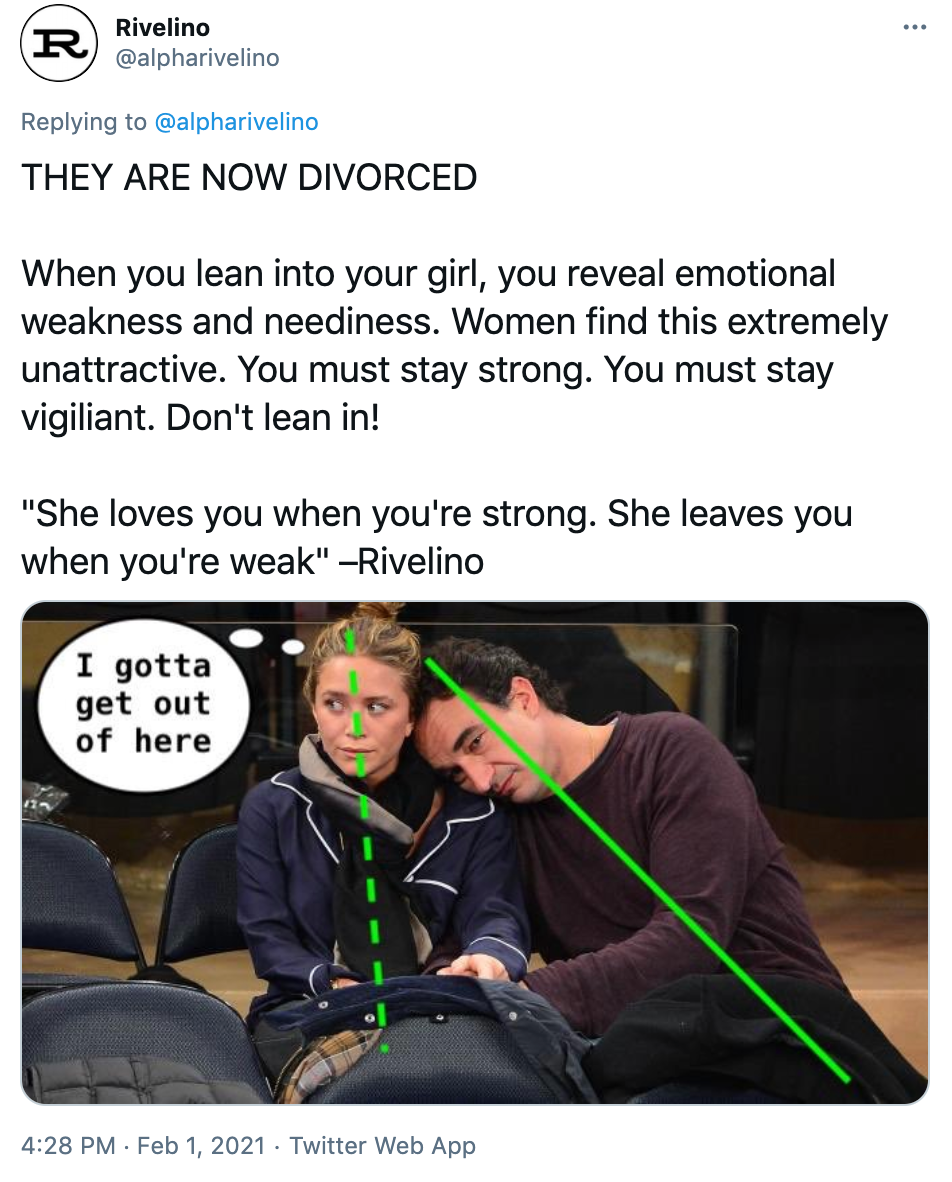 According to this master of masculinity, these men don't do it because they're taller, or because they love their partners. Instead, it's because of "psychological inferiority or worse, emotional neediness." All of which will drive your woman away, so watch out!


It's not just heterosexual relations where this comes into play, either! Men better not lean towards each other either, that displays weakness which leads to bands breaking up.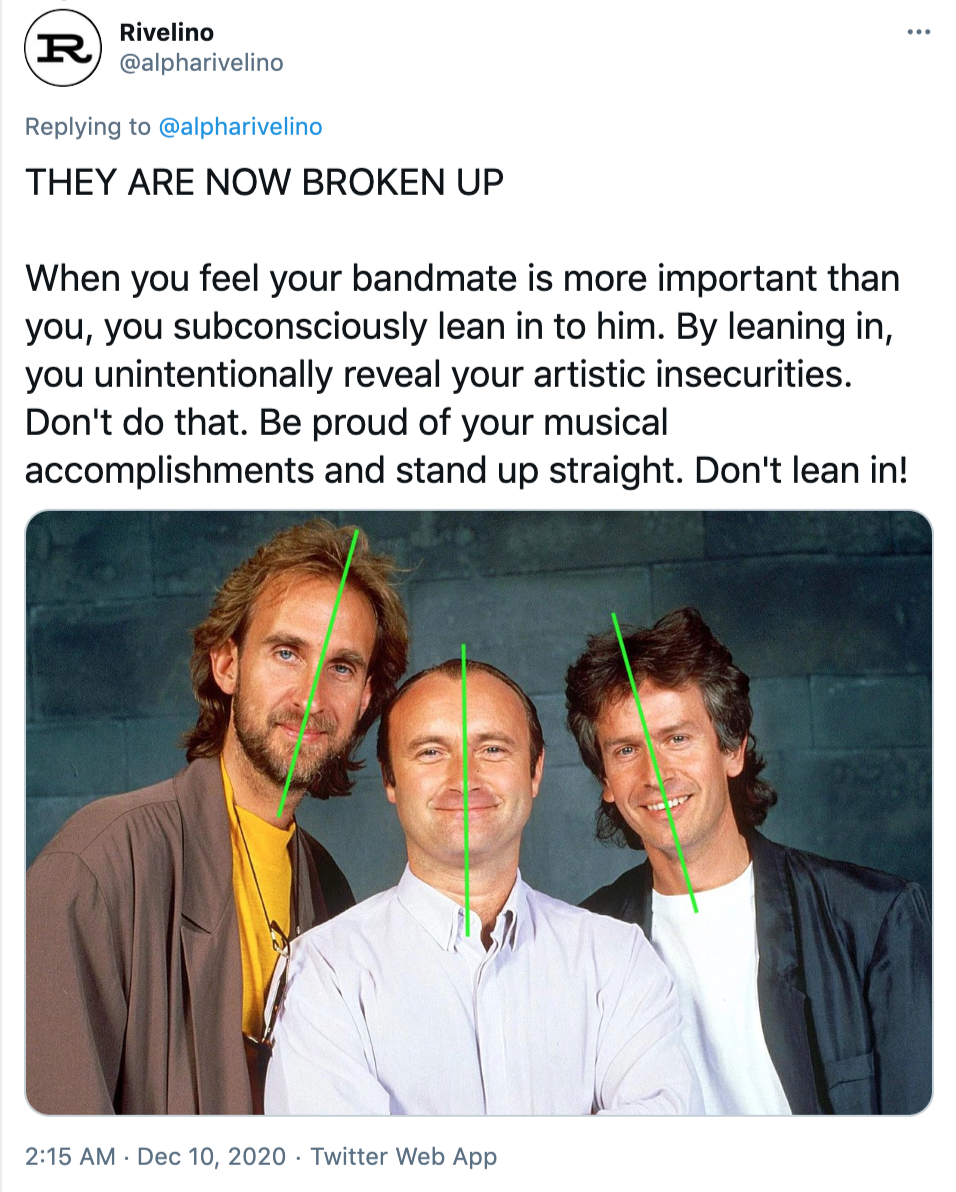 Honestly there's just a plethora of weird shit on @rivolina's Twitter if you're ready to do a deep dive, including the apparently compulsory obsession with feet all of these guys seem to have. So much so that some people are wondering if this is actually satire, or simply a cynical attempt to capitalize off of incels by selling a lot of weird merchandise.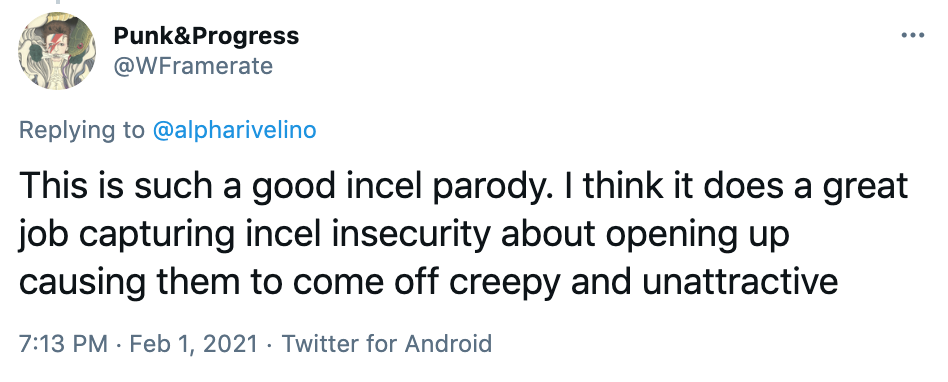 However, so far, @rivolino seems to be entirely serious about his angles, and all the other strange dominance games he advises men to play with women, and each other. It may seem strange that something they claim is innate to human nature and human relationships needs so many rules and so much reinforcement, but that's just life in the manosphere.